It has been a while since I have opened up this blog and did some writing! I do miss it and want to check in every now and then with changes around our home, design project updates and anything and everything design. So, let's jump right in! After the holidays, the house always feel so much more bare than before the tree went up. That wall where the tree stood was empty before Christmas, but why does it feel so bare now?!? So, I do what I have always done and shop around my home to switch things up and breathe new life into old accessories. Of course, that becomes a domino effect and moving things from one room to another leaves an empty space where the accessory was before! It's never ending, but fun at the same time.
Our tree was to the left of the television in our family room. So… not liking that empty space after the holidays, I moved our living room ladder in there!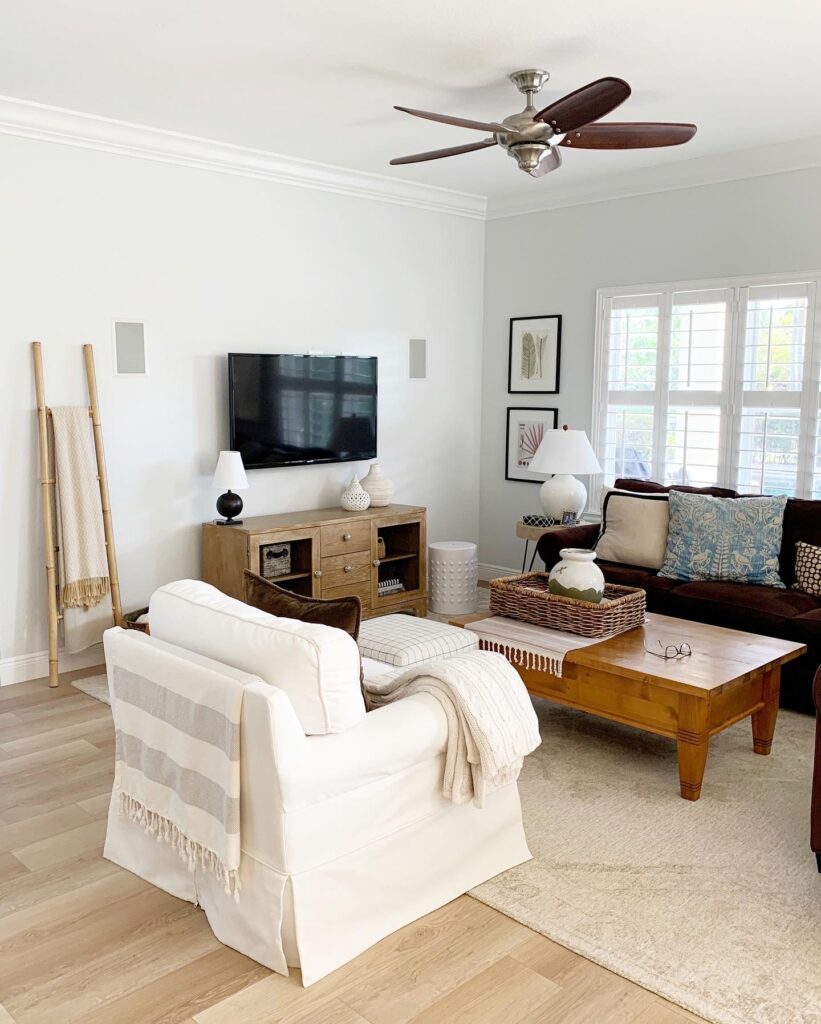 I love the casual, family friendly vibe the ladder brings to this room. I think it was always better suited in here! As a reminder, here is the ladder in its first location, our living room-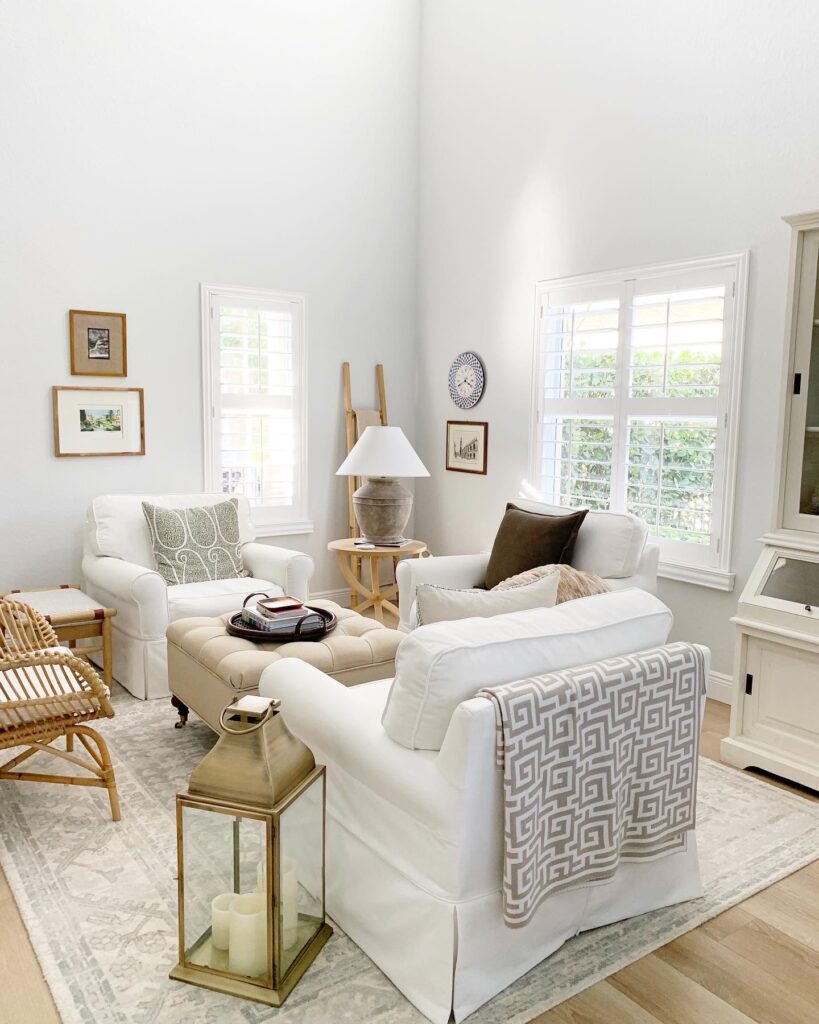 Without the ladder in the living room, that corner is now a bit empty…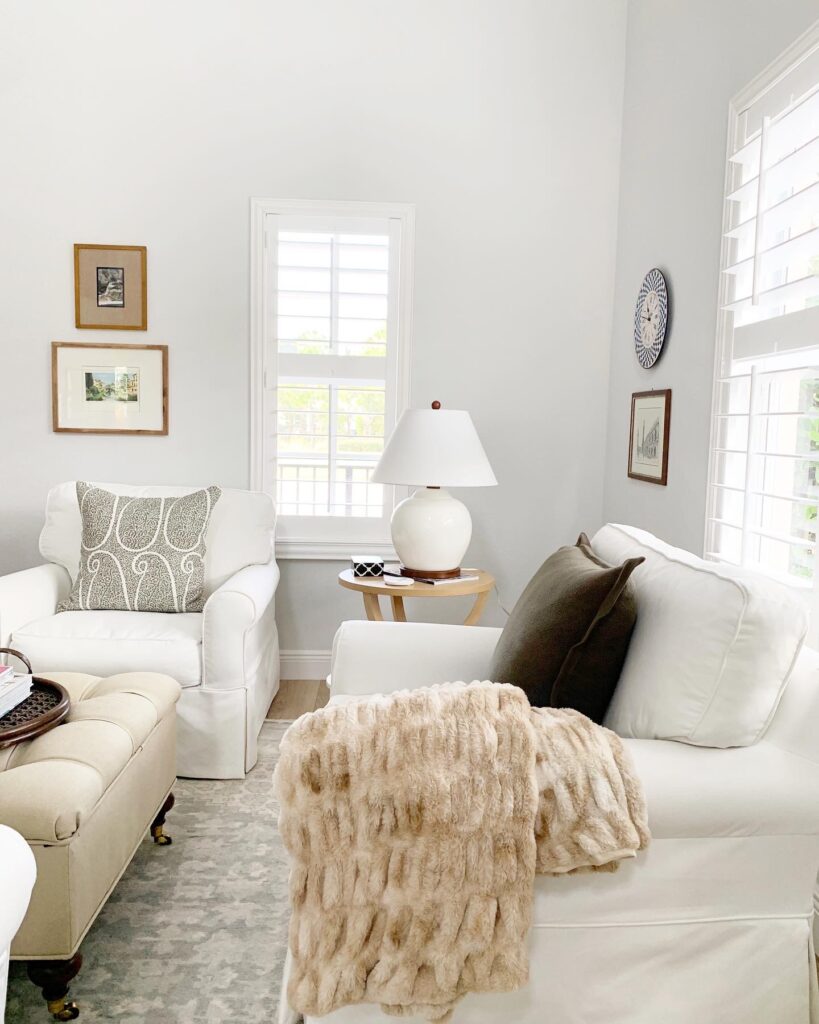 I have always admired the look of a tree in a home, but for some reason, I am just not seeing it in here. So I decided to look at Pinterest for some inspiration and came upon Shea McGee's family room and her pedestal in the corner…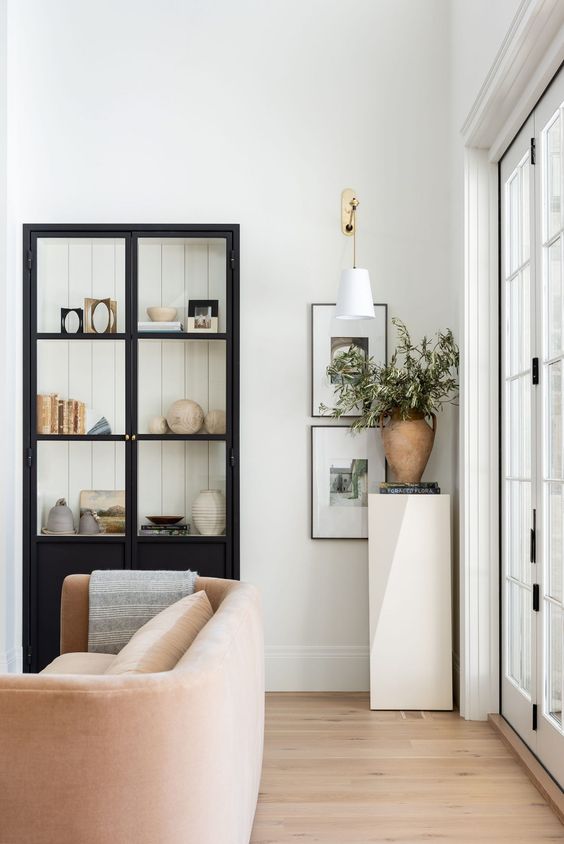 I think that idea is a perfect solution for my space, because I can change out the greenery and vase from time to time and seasonally! So, I will keep you posted on that corner of our living room when I find the detail pieces.
My design business, Amber B Design, has been having fun making houses feel like home and transforming the look of a space! Over at Project Classic Living, the office bookcase is in and all styled up!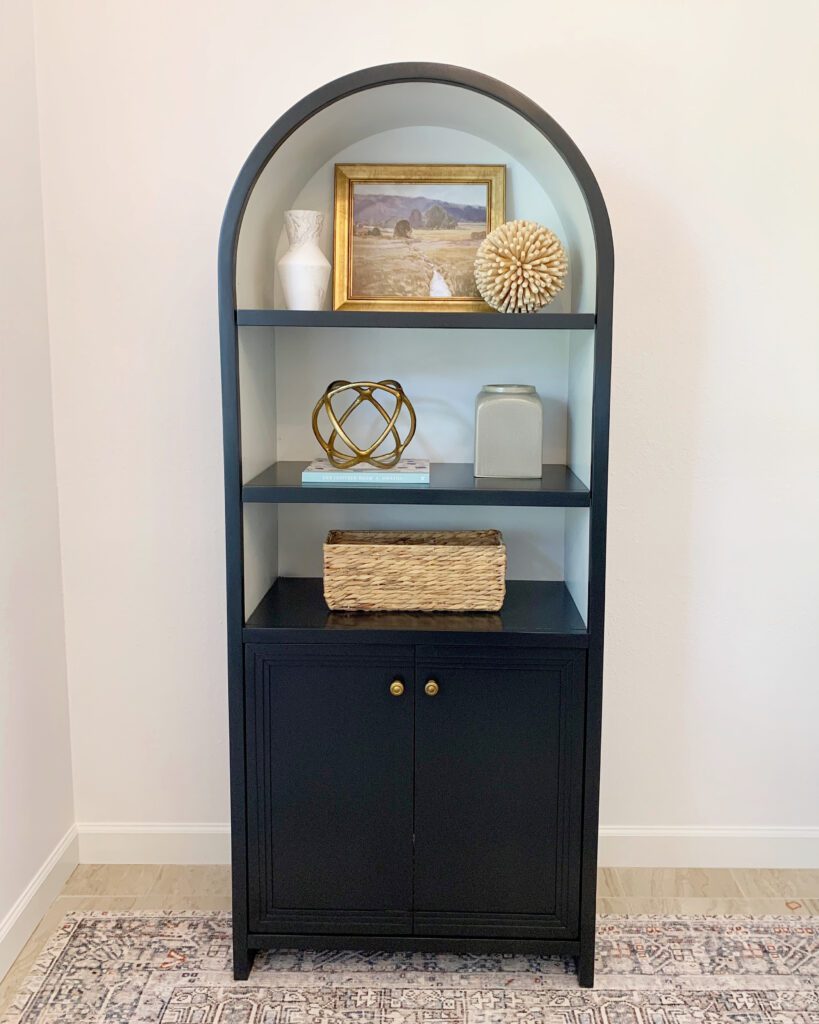 Stay tuned, because I have much more design afters to share with you! I will definitely check back into the blog and write more often, as it's a new year's goal for me to write and catalog fun things in design. Here's to a great new year and as always, thanks for stopping by!