</p>
I had a great time last week at the 2023 Kips Bay Show House in Palm Beach. The inspiration was everywhere, the design details were impeccable and it was a beautiful, sunny Palm Beach day. Speaking of Palm Beach, that quintessential style was seen in the coastal designs, rattan furniture, palm trees and just overall laid back, stylish chic design. Let's get right to my favorites!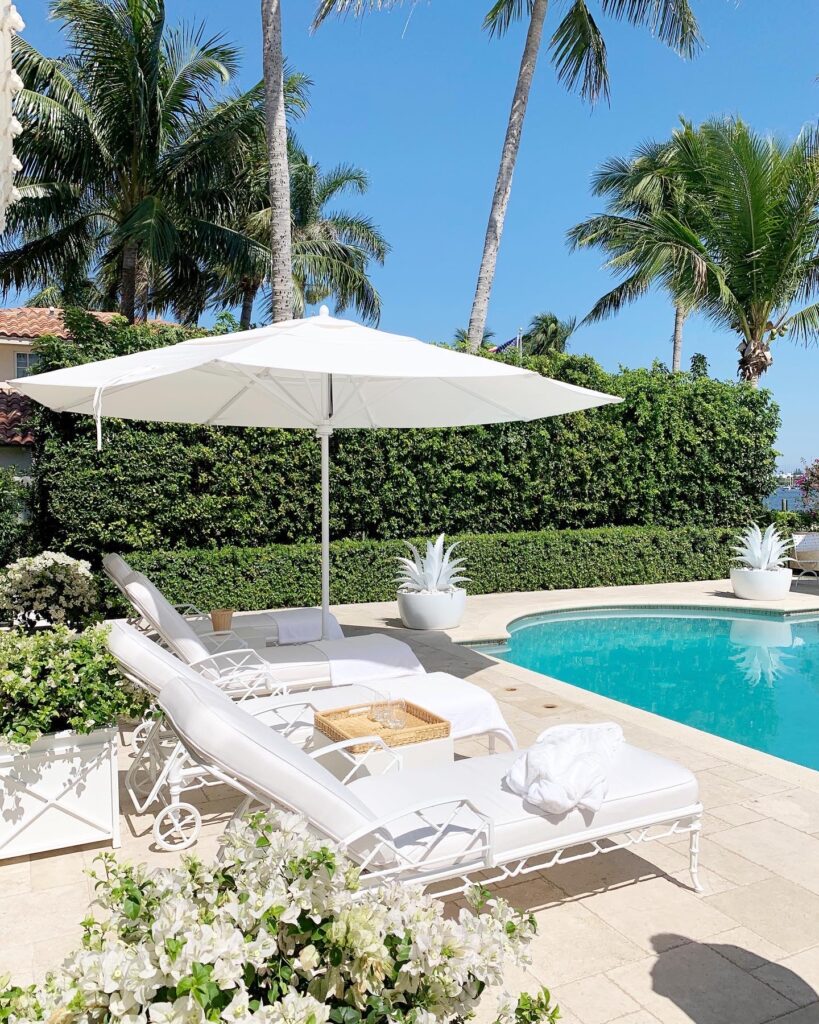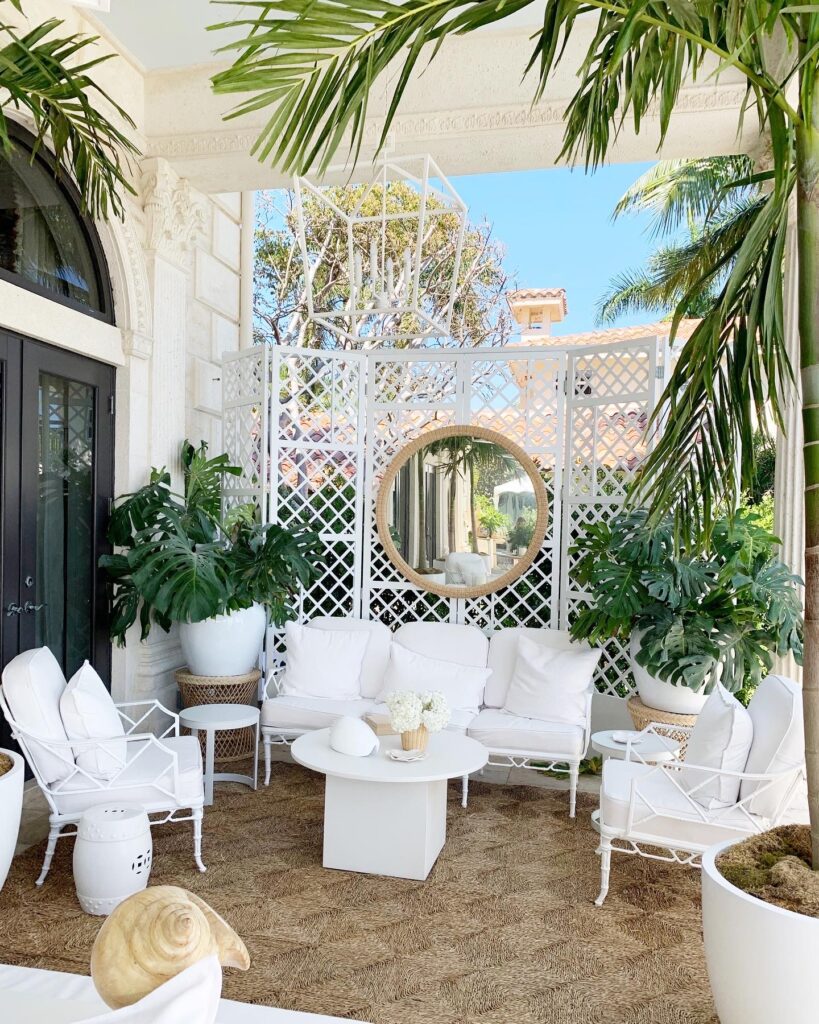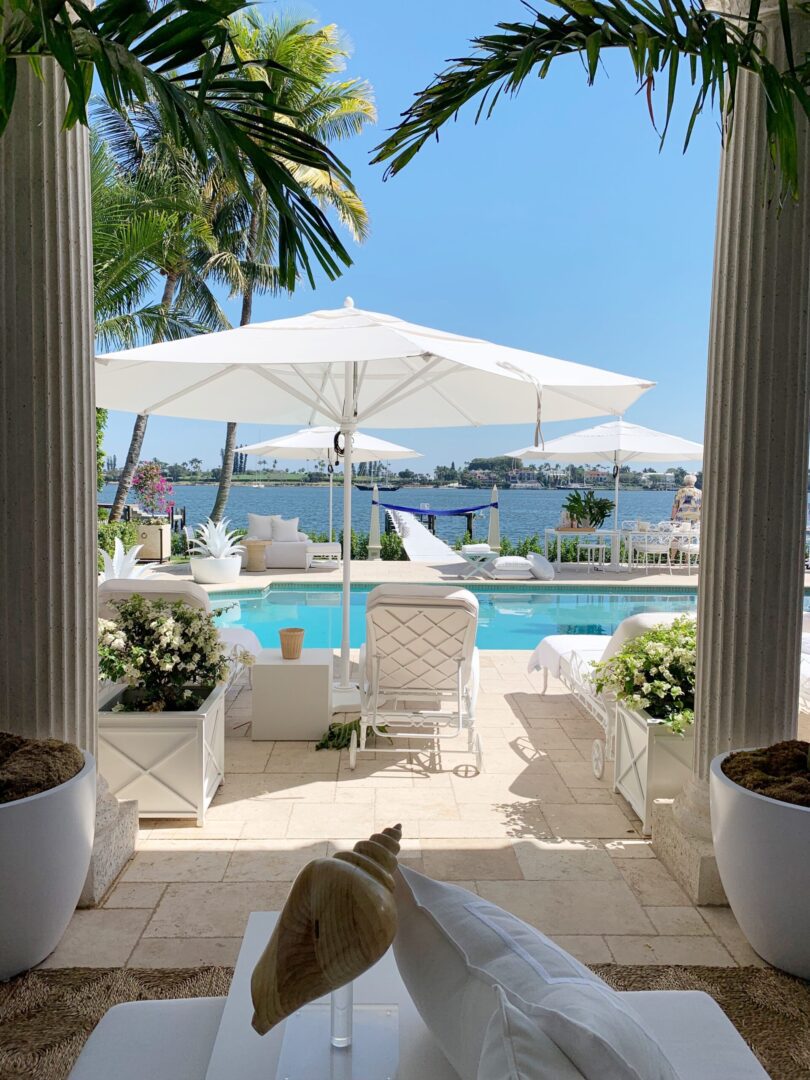 This gorgeous designed loggia by Billy Ceglia Designs was perfect for this home! The above three images are all designed by Billy and exude charm and chic style. I wanted to stay out here all day! The view to the water and all of the greenery brought the colors to this design, while Billy infused textures and an all white palette to compliment the stunning view.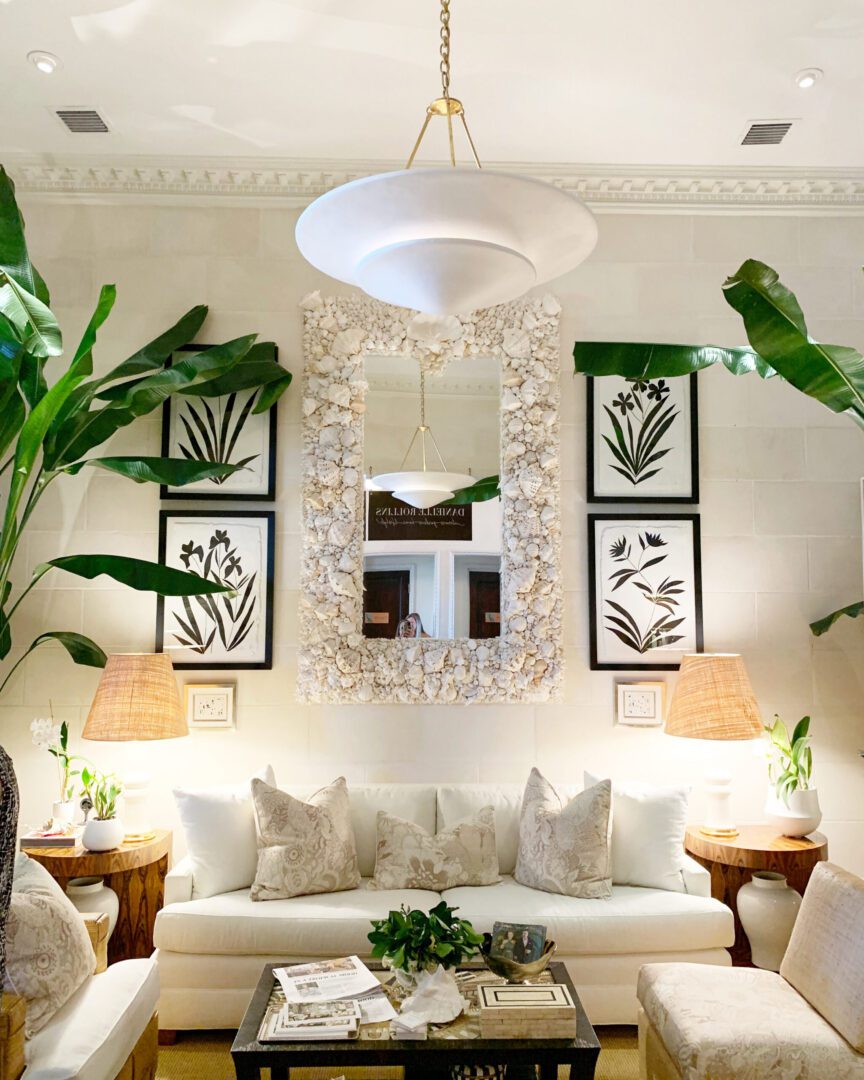 This next space designed by Danielle Rollins complimented the loggia so well and also did a great job of using textures and tone on tone color to bring warmth and depth to the room.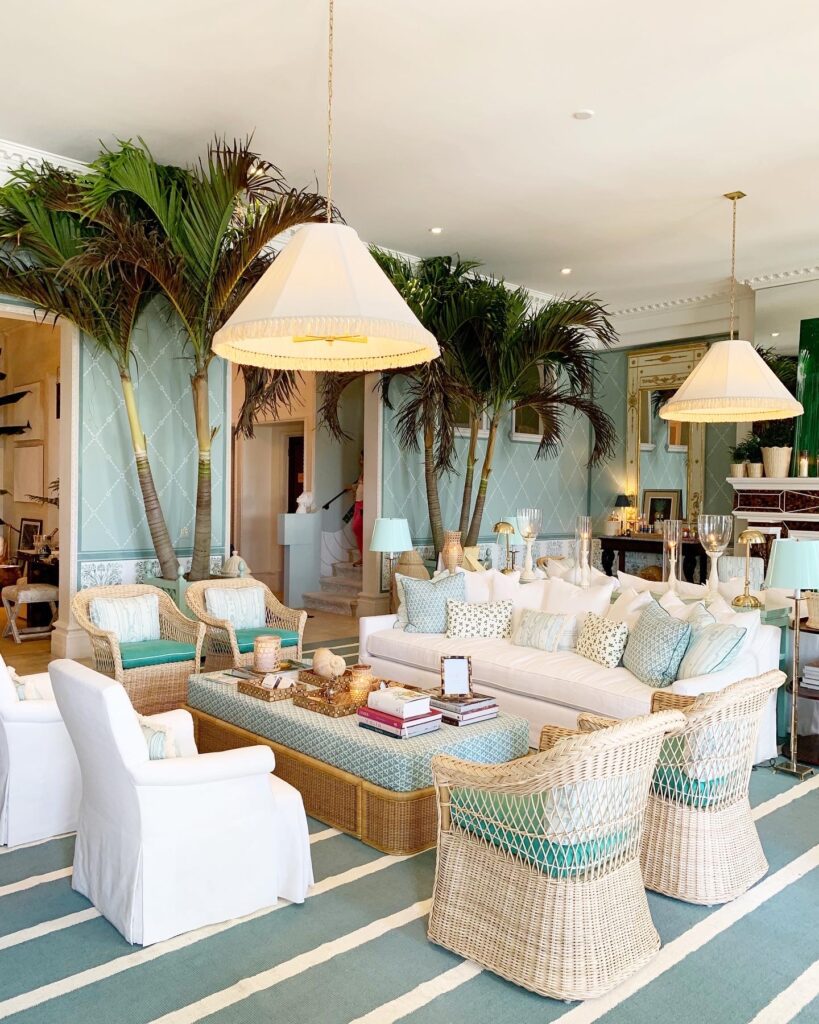 This massive living room designed by Amanda Lindroth Design had actual palm trees in the room! The rattan, slipcovered furniture, coastal colors and palm trees felt like quintessential Palm Beach!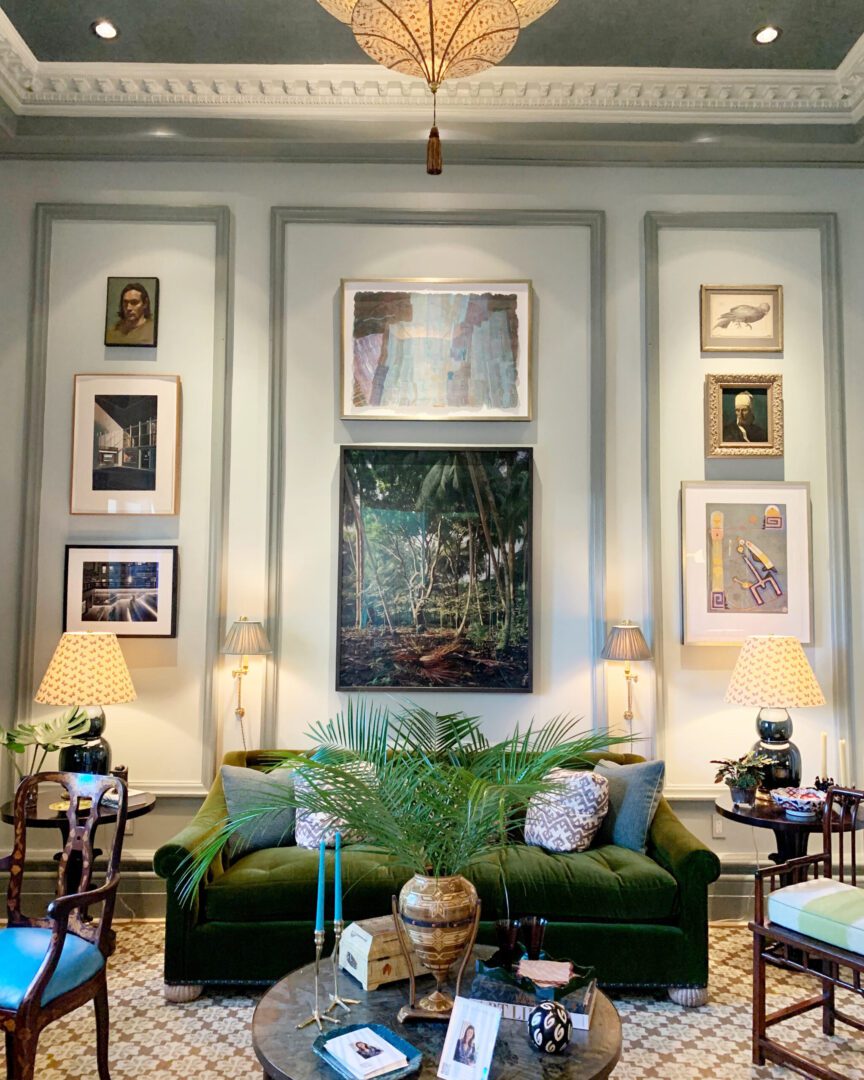 The study by Lucy Doswell Interiors had this beautiful mix of old and new. It definitely was a space that looked like it had been collected over time, which is a favorite style of mine. I also love the look of wall sconces paired with table lamps. You can never have enough task lighting!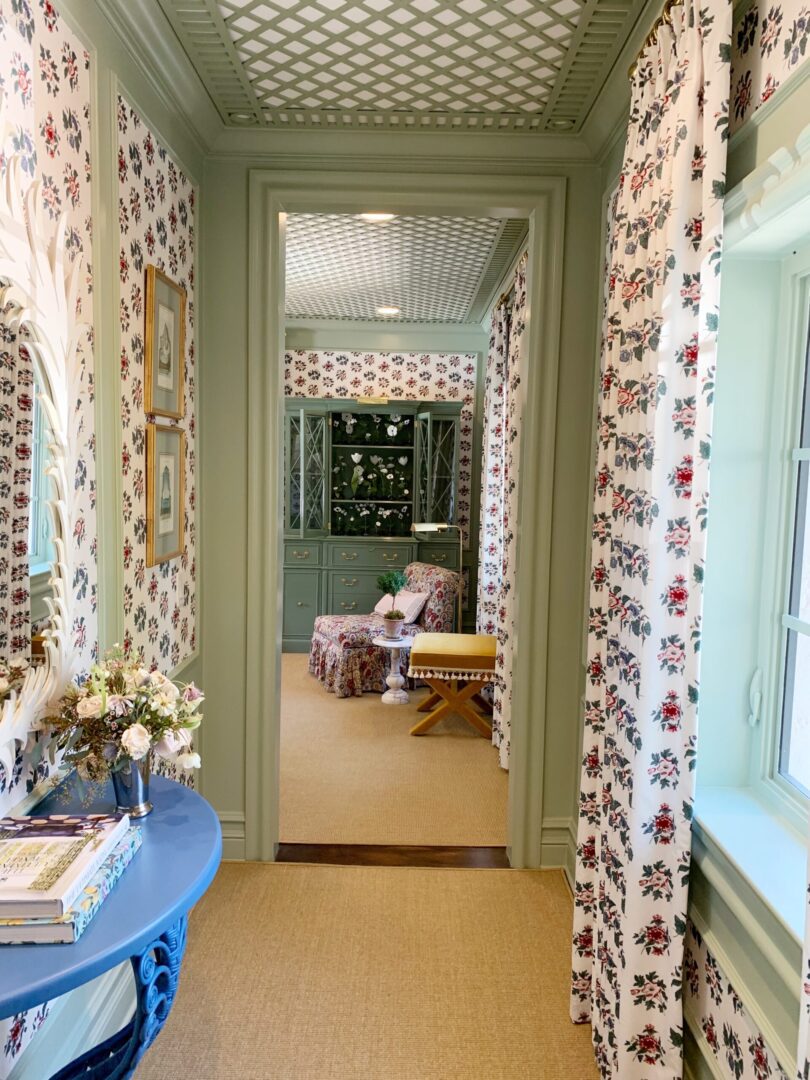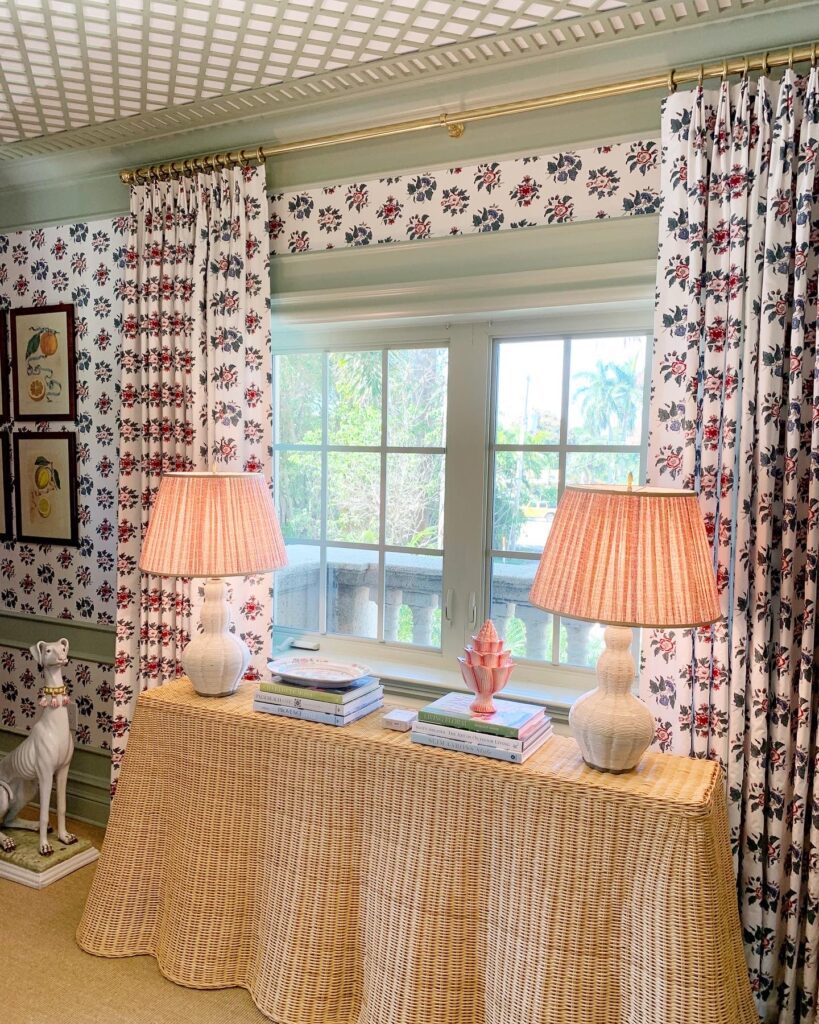 The super talented Amy Studebaker Design designed the guest bedroom and small hallway leading to the bedroom. All of the patterns, ceiling detail and texture made me love this space so much! I love that scalloped console table.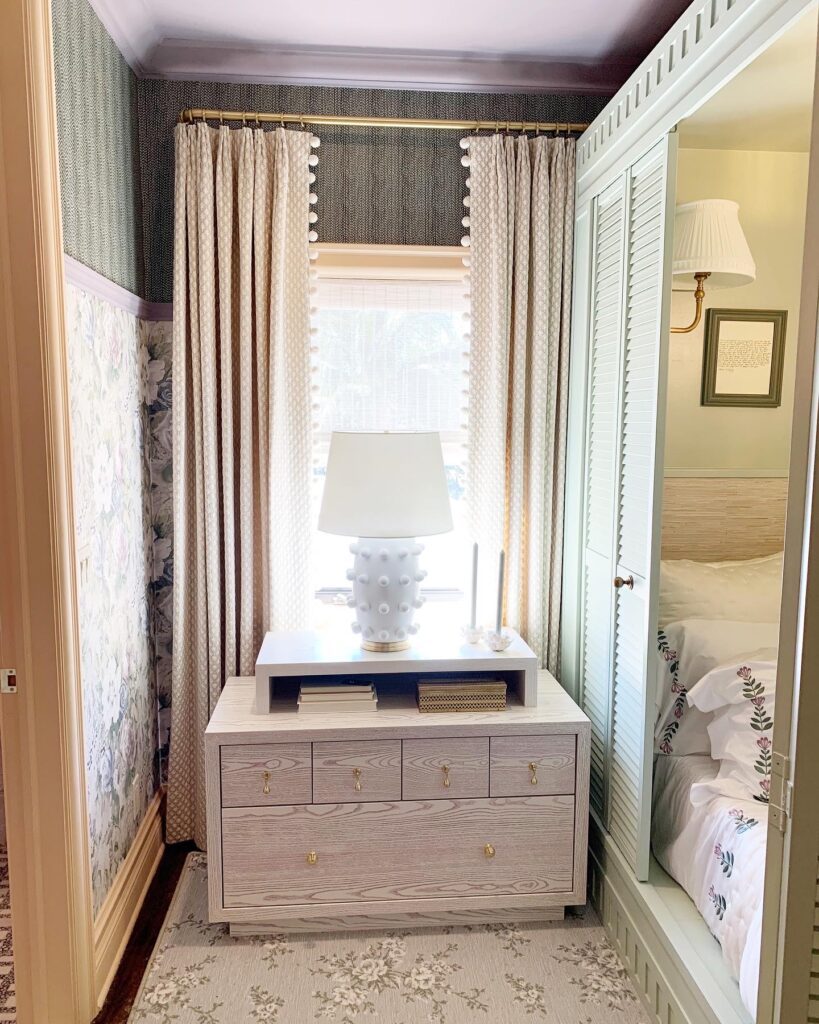 Another beautiful guest bedroom, this one designed by Eneia White Interiors, had a beautiful, creative style. I always love a pom pom drapery panel and I love how it was also repeated in the table lamp! The unique bed canopy made you feel like you were at a luxurious getaway retreat.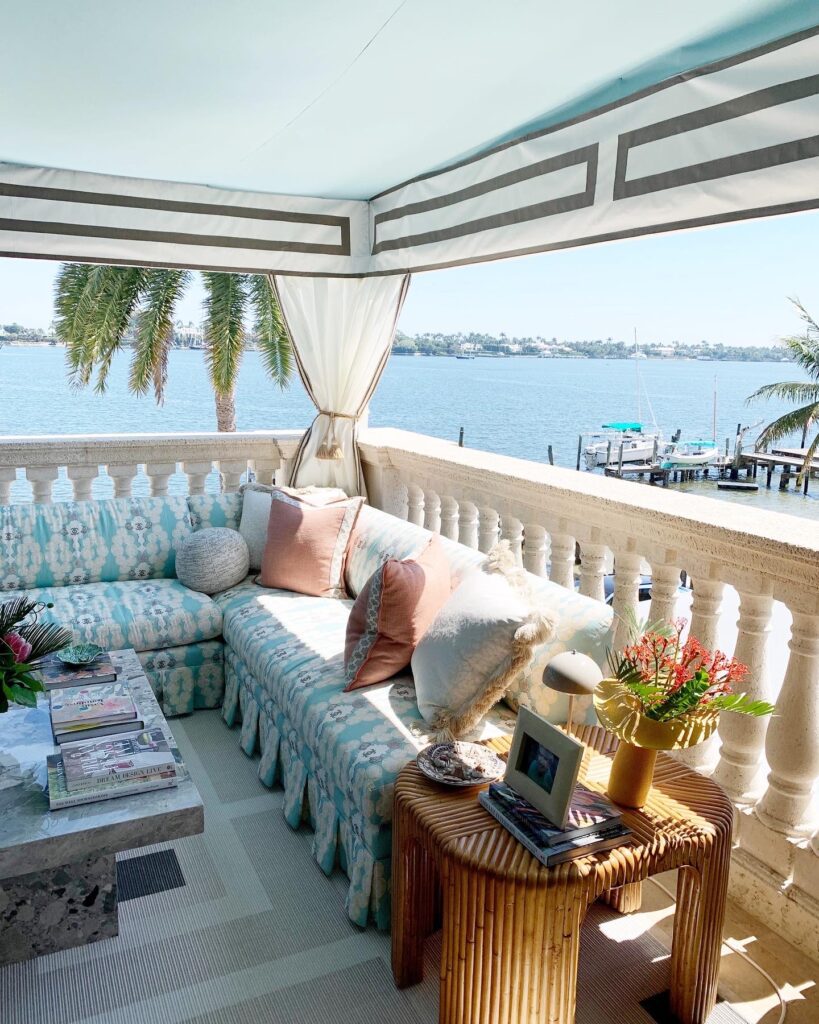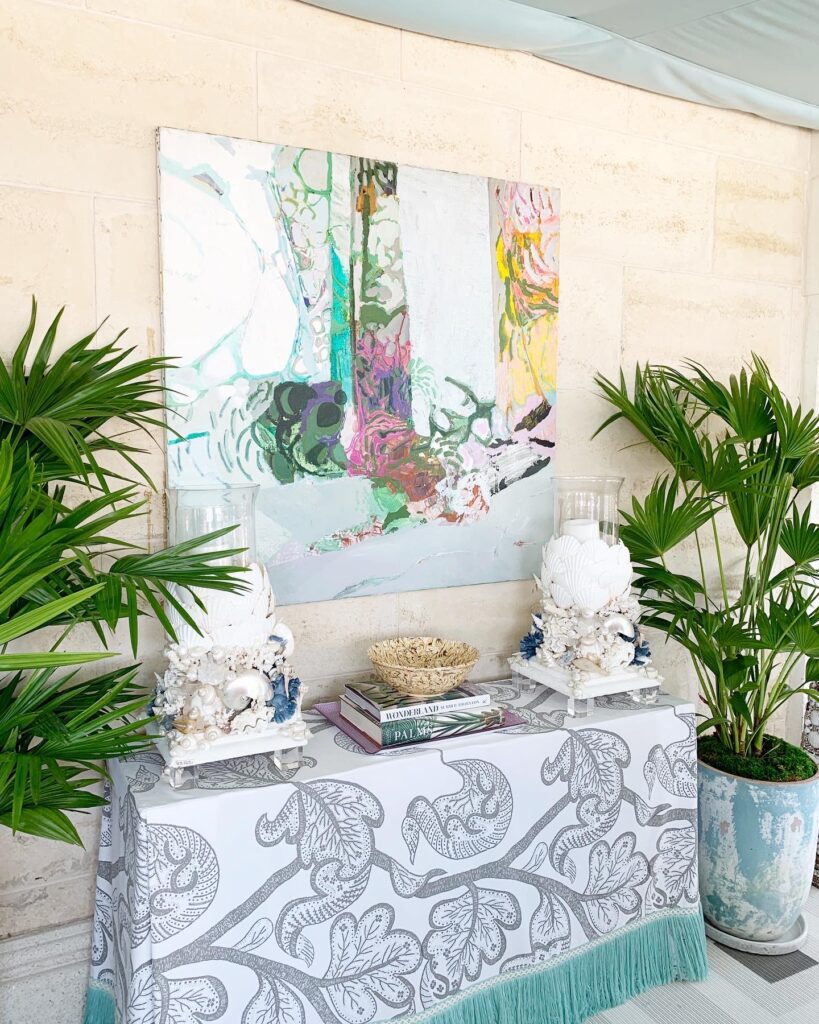 The two above spaces are from the outdoor balcony designed by Honey Collins Interiors. This second floor outdoor oasis had a beautiful view of the water and brought that chic Palm Beach vibe that I love. And this style can never have enough seashells and fringe, in my opinion!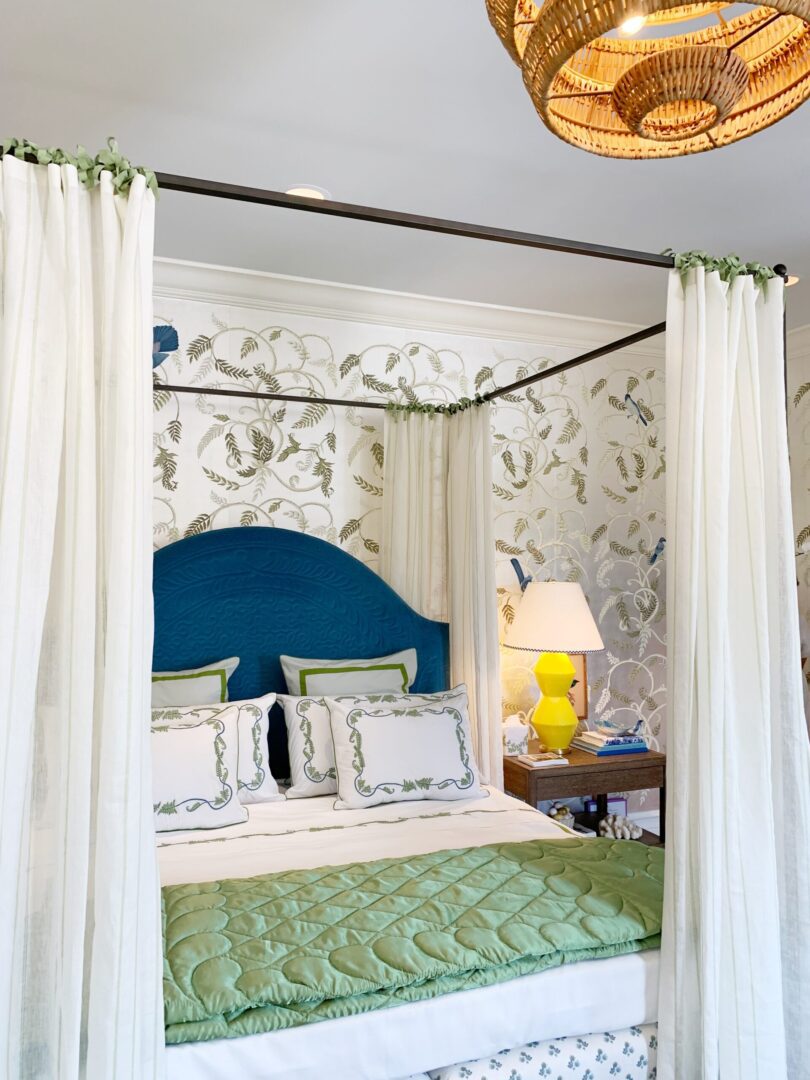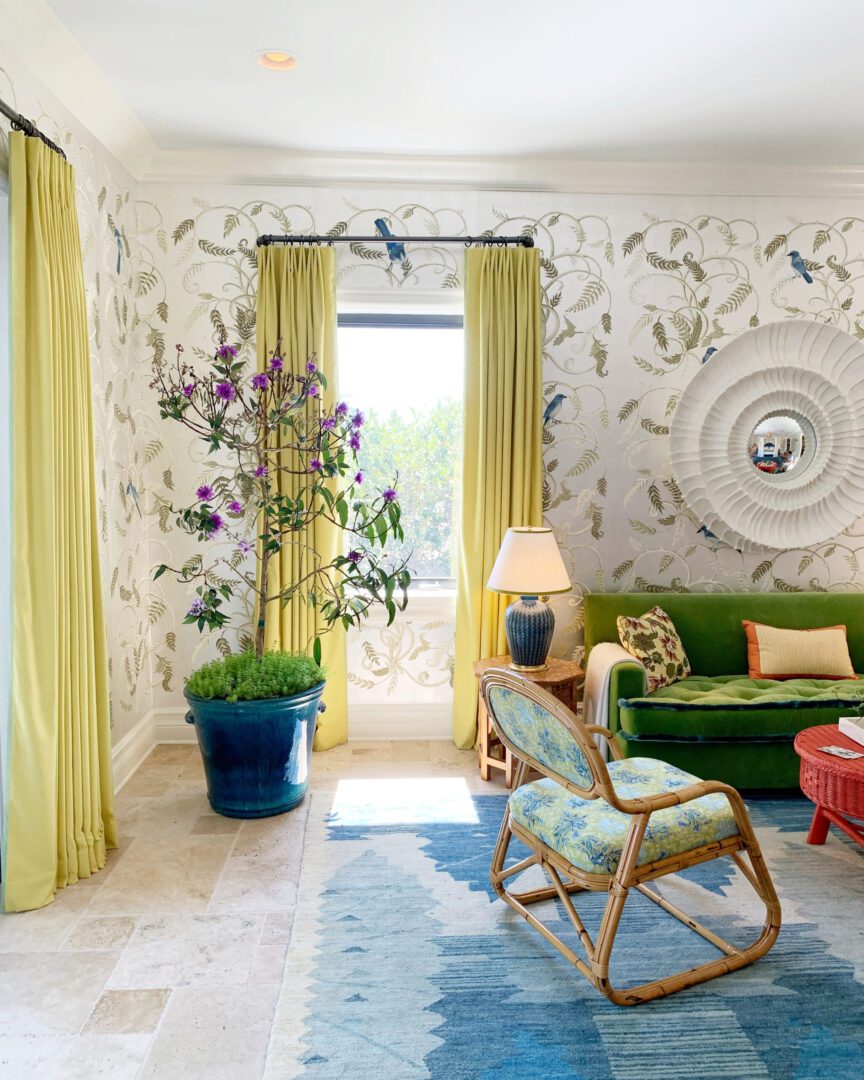 And last but definitely not least, the stunning primary bedroom designed by Katie Ridder. Her use of color and pattern were so refreshing and fun. This space had beautiful natural light and I went back to this room three times!! The beautiful de Gournay wallpaper was hand painted on real silver gilded silk. Amazing!
I hope you enjoyed the Kips Bay Show House tour! It's such a fun yearly event that supports a great cause… the Boys and Girls club. I am feeling super inspired now, how about you??