Local Design
Here at Amber B Design, we strive to bring a collected over time style to every space. No detail is without careful thought and consideration. The end result should be a space you are happy to call home and a retreat to enjoy with your dearest friends and family. Locally, I service design clients throughout the South Florida area. Whether your project is a full home remodel or a single space redecoration, I look forward to working together. For our initial meeting, we will discuss the space and your likes and dislikes in design. Then, I get to work measuring the space and taking pictures. Before our consult comes to an end, we will schedule a second meeting day for the design presentation (about 2-3 weeks later). This presentation will include the full design vision for your space with floor plans and renderings, if applicable. Once we are on board with the design plan, I will get to work shopping for the room and finding all of the treasures to make your house a home. I will see the project to completion by setting up an install day (the really fun part). The final reveal is a happy and sad day. It's happy, because you finally start to enjoy living in and enjoying your space. Sad, because I will miss you!!
Local Design Services are billed at an hourly rate, with service totals starting at $5,500.00. Project pricing depends on the size and scope of the project. Email me today to get started. I look forward to working with you!
---
E-Design
E-Design is the right option for you, if you do not live locally, but would still enjoy a decorator's touch. The fun part about e-design is the ability to have a decorator/client relationship from anywhere in the world. Since the interior decorator is not able to see the space in person, the communication between the decorator and client is crucial. I will choose selections that best meet your needs and style, while you as the client helps to complete the design vision by putting all of the elements in place. In just a couple short weeks from the start date, you will receive the completed design, with all components sent by e mail. Fast and easy, but never short on style.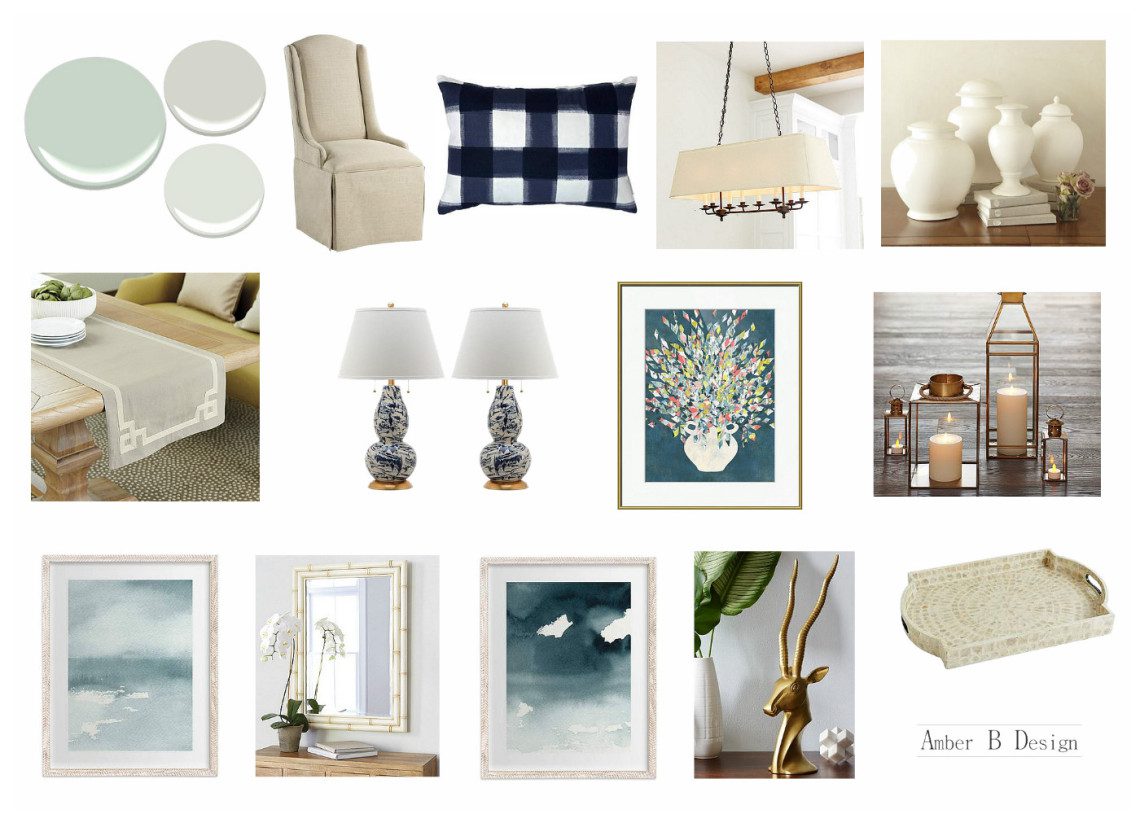 To get started with the e design experience, please fill out the form below. E-Design pricing is also billed at the hourly rate, with service totals starting at $950.00. Payment is sent securely through Pay Pal. I request 50% before we begin and the remaining balance when the first board is delivered. Once you fill out the client form, I can send you a quote! I look forward to hearing from you!!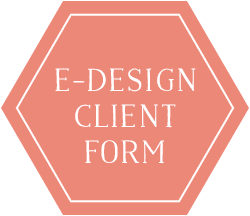 ---
Client Testimonials
I have had such a wonderful experience working with Amber! I initially contacted her to help with my nursery. I only had a crib, changing table and a rug and was struggling with the rest of the room. After spending hundreds of dollars returning items I ordered online that did not work, I decided to look for an interior decorator. After reviewing Amber's portfolio on Houzz and reading her blog, I decided to reach out to her…I am SO glad I did! I enjoyed working with Amber so much and loved the outcome of the nursery that I hired her to help with my newly renovated kitchen. For this room, she gently pushed me outside my comfort zone and I could not be happier! I called her a couple of times during the process to express some hesitation with some of the items I selected from the vision board. She encouraged me to be patient until I saw the final product…she was absolutely right! Every element fit so well together. Amber knows what she is doing – her taste is impeccable! I cannot say enough positive things about Amber. In addition to having a great sense of style, she is the utmost professional. She is making my house feel more and more like a home! If you are debating as to whether or not you should hire her, I encourage you to do it…you won't be disappointed! -Â Alison
Amber is truly wonderful to work with! I personally think she has impeccable taste and is a great designer. She has currently designed 4 rooms for me and I love each one. She is very detail oriented and budget conscious. Her designs included some great deals on new items and she was also able to incorporate many things that I already owned. What I love most about working with her is that she gives me the courage to buy some things that I would not have bought on my own and is able to bring out my own style and my family's personality in the process. I am truly thankful to Amber to helping me begin the transformation of making our house a home. -Katie