Happy Wednesday! Welcome back to another installment of Why This Works… where I show a designed space and discuss why I think it works and is great design. Today's home is gorgeous all the way around… it's the 2019 Southern Living Idea Home. The site for this year's home is Crane Island, in Amelia Island, Florida. The home was designed by the super talented Heather Chadduck. Every corner of this home exudes that coastal, laid back charm.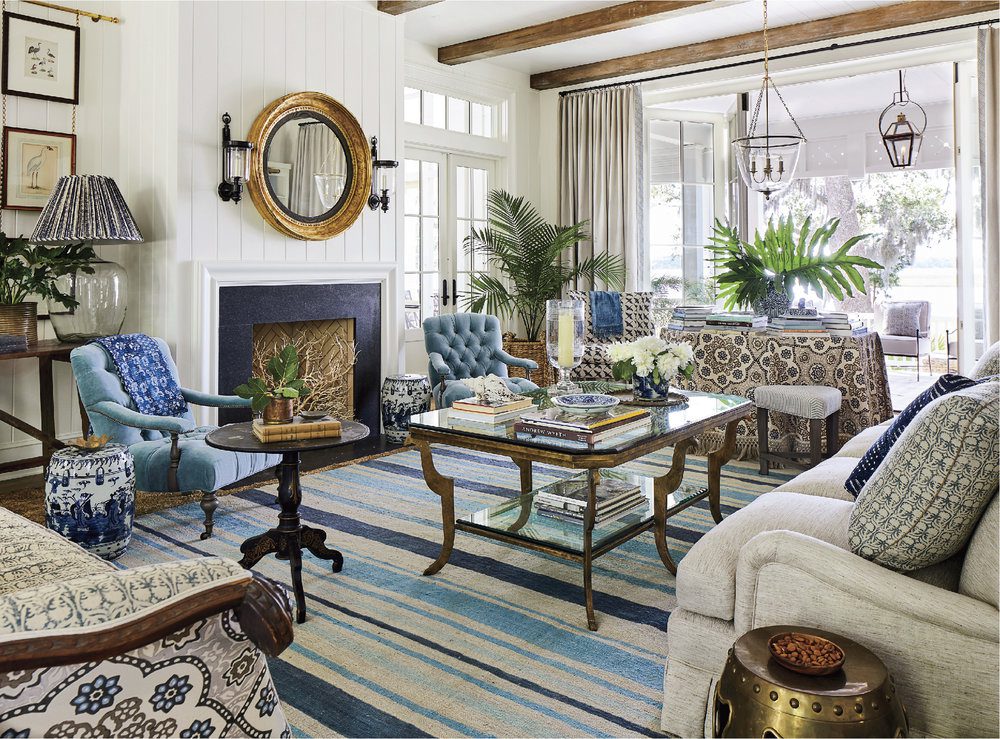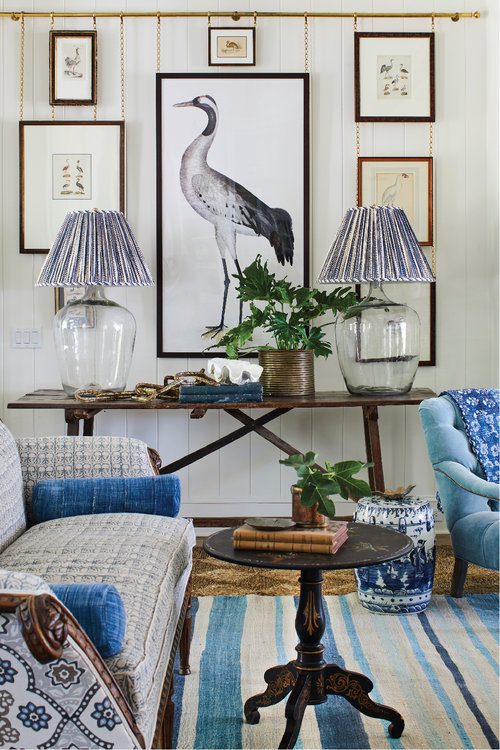 The living room in this home makes you want to linger and spend time for hours! The textures used in the first layer woven area rug and plant basket contrasts nicely with the colorful patterns and fabrics used on the furniture and striped rug. I love when different metal finishes are used in a space, because it gives that collected over time look to a room. The aged brass mirror and coffee table mix with the hurricane sconces and lantern pendants. Different wood tones are also brought in through the console table and ceiling beams, adding more character to this new build. There are subtle coastal touches, which I love in an island home. That is seen through the bird art, coral accessory and palm leaves. Small scale patterns mix well with bold, oversized prints, giving a balanced approach to the textiles. Now, we look into the foyer and see the continuation of the laid back, coastal style…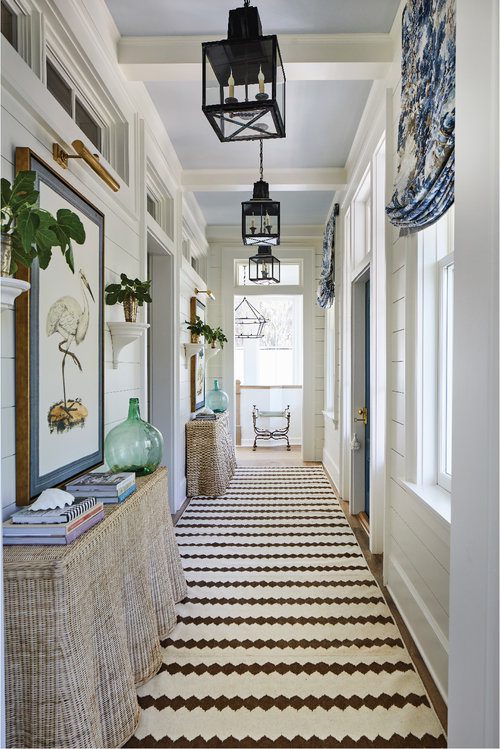 I love that this space is so well thought out and designed. Always remember the power of a well designed foyer, too! Often, this space can be overlooked and the focus can be more on the living spaces. But this area is often seen and used just as much… so attention to detail is important here, as well. I love that Heather has the ceiling painted blue! It draws your eye up and is a great way to bring in a color from a nearby room. The textures, patterns and coastal influence continue in this foyer, with the woven consoles, lantern pendants and beautiful bird art. Overall, these spaces and this whole home work!! What are your thoughts? To see all of the rooms in this gorgeous Idea House, visit Heather's site, HERE.