Welcome back to another Why This Works post… a series where I show a designed space and talk about why it works so well! This living space is designed by Collins Interiors and is the perfect coastal inspired design to show in the summer! Enjoy…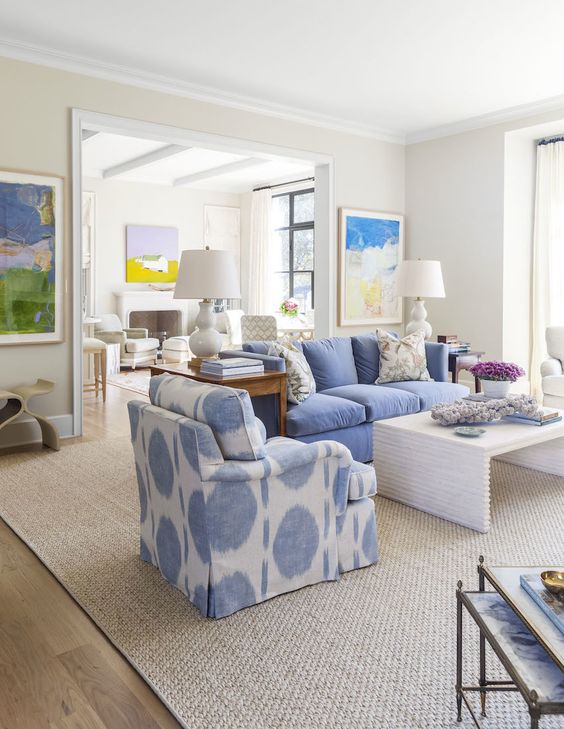 What immediately gets me is this laid back, classic, coastal space that exudes warmth and personality! It is stylish and traditional, but has this fun, spirited and modern appeal as well. I love the neutral backdrop mixed in with the colorful art and furniture. Without having the gorgeous patterned chair, periwinkle blue velvet sofa and lively art work, this room would look completely different. The light walls, neutral rug and white drapes create a great balance with the whimsical accents. I love mixing wood and metal in a room and the different side tables bring a casual feel that allows this space to feel warm and inviting. And the nearby room?!? Wow! I love the black window trim and white beams. It's all in the details!
Overall, this space works! What are your thoughts???