Welcome back to another before and after. This is a favorite of mine from Project Classic Living, because today… it's all about the nursery. I love designing kids rooms and with two kids of my own, I know how important function can be! It's also important to include the style in there as well, and there are so many great products out there now, so you can have both. I also love to design a nursery with future years in mind. Instead of picking a particular theme, I wanted the room to grow with their daughter and be a space that works even ten years from now. The only item in here that would need to be changed, is the crib! The changing pad can easily be moved off of the dresser and it will look like a regular furniture piece. This nursery was the first project my clients and I worked on together, about a year and a half ago. We have moved on throughout the house and it's so fun to be able to bring that similar style and look to other areas of the home. Of course you can have more fun in kids rooms and divert from the plan a bit, but we also stayed true to the home's charm, character and overall design aesthetic. All after pictures are by Sarah Heppell.
Before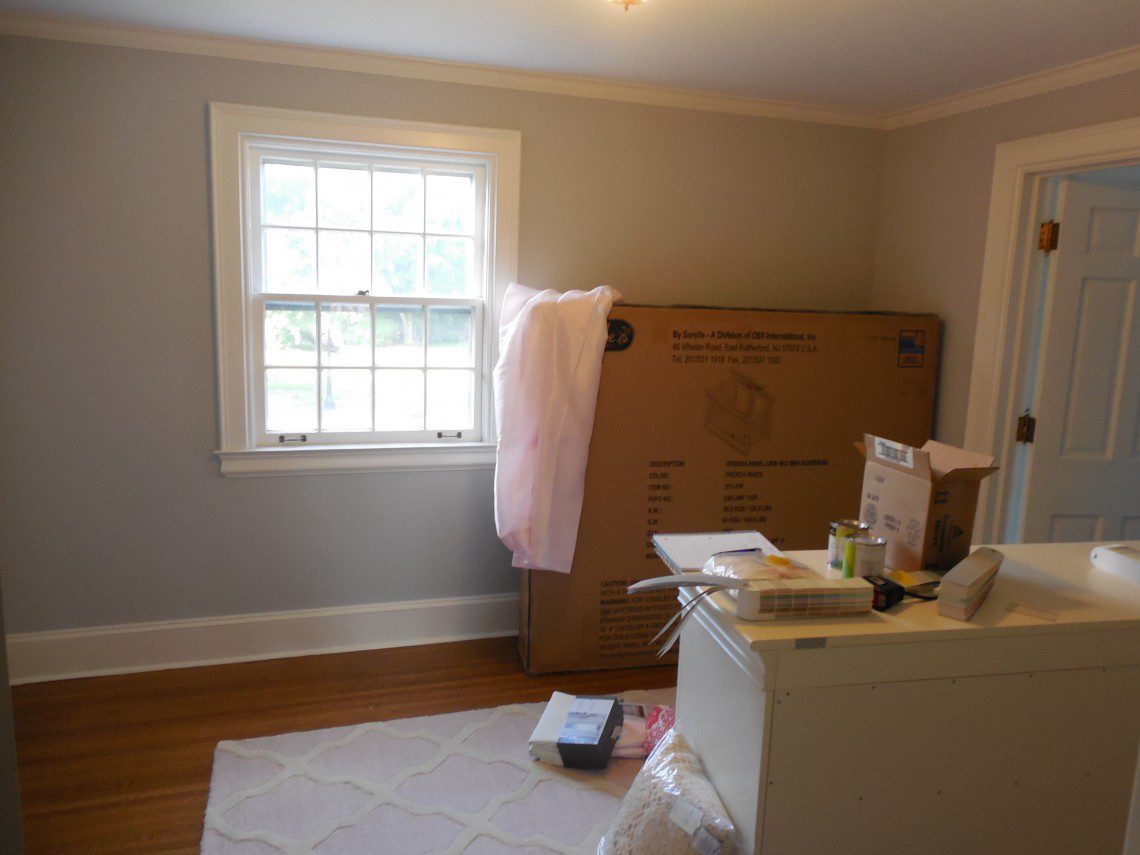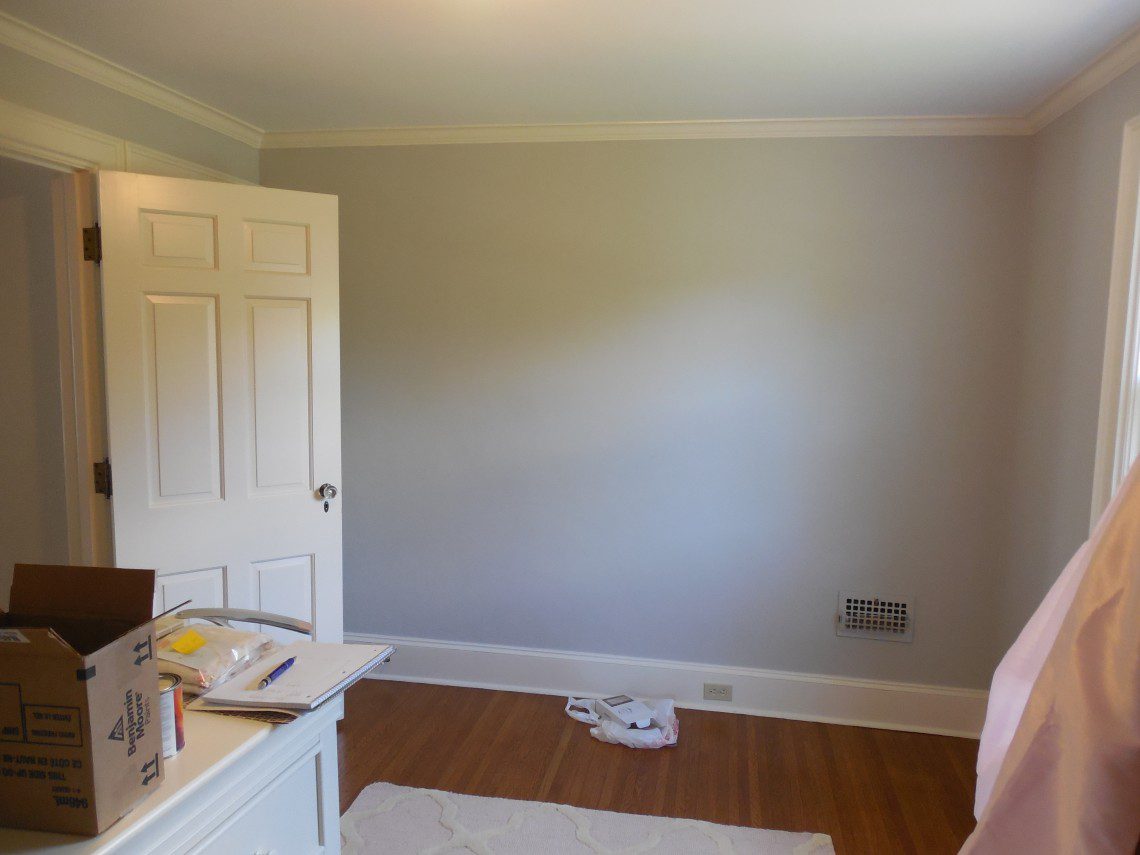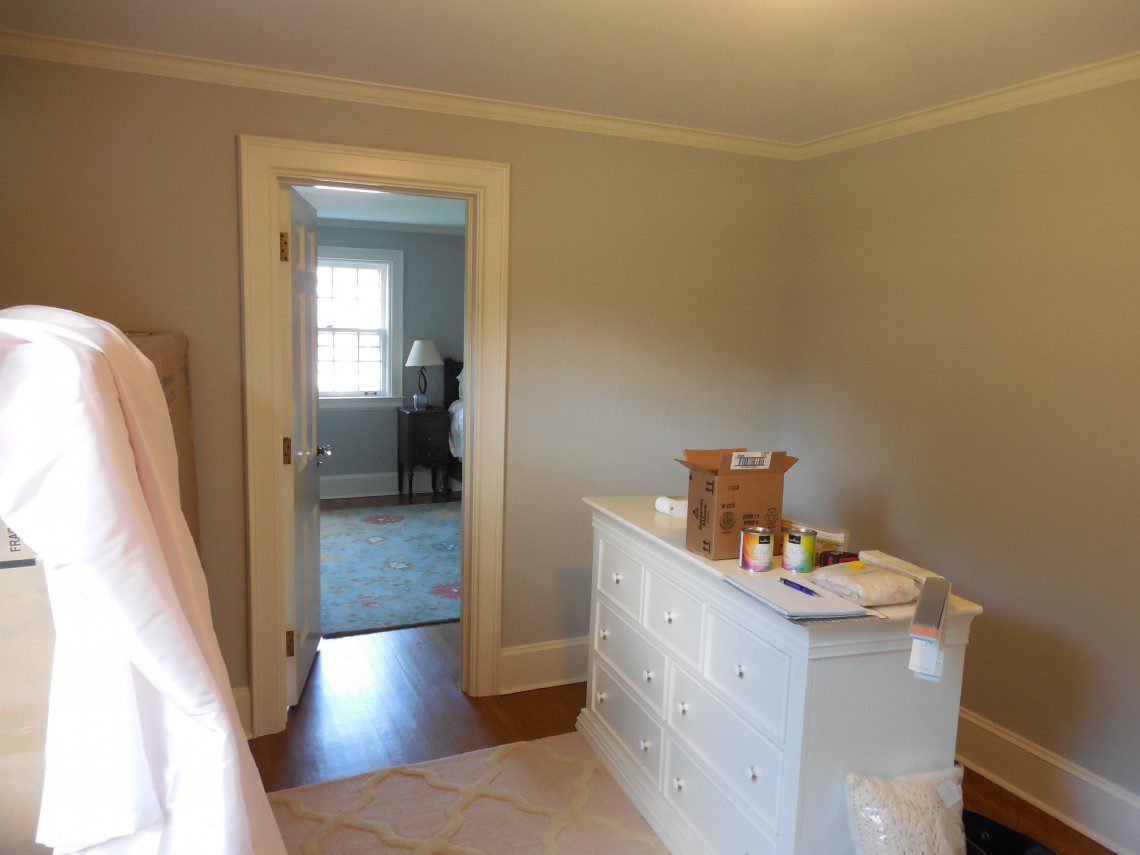 After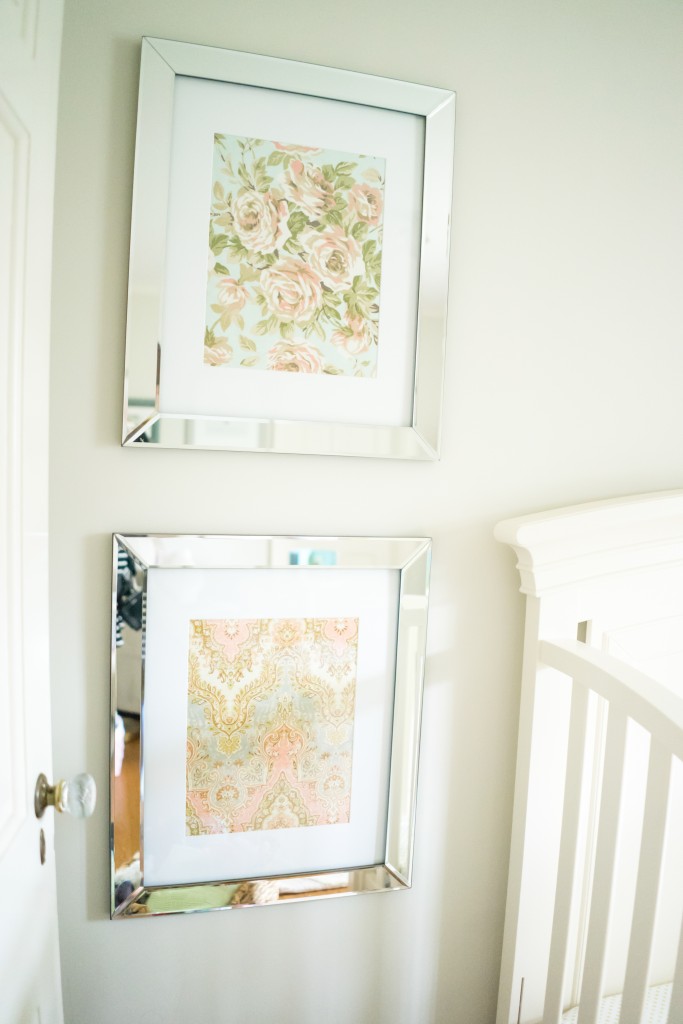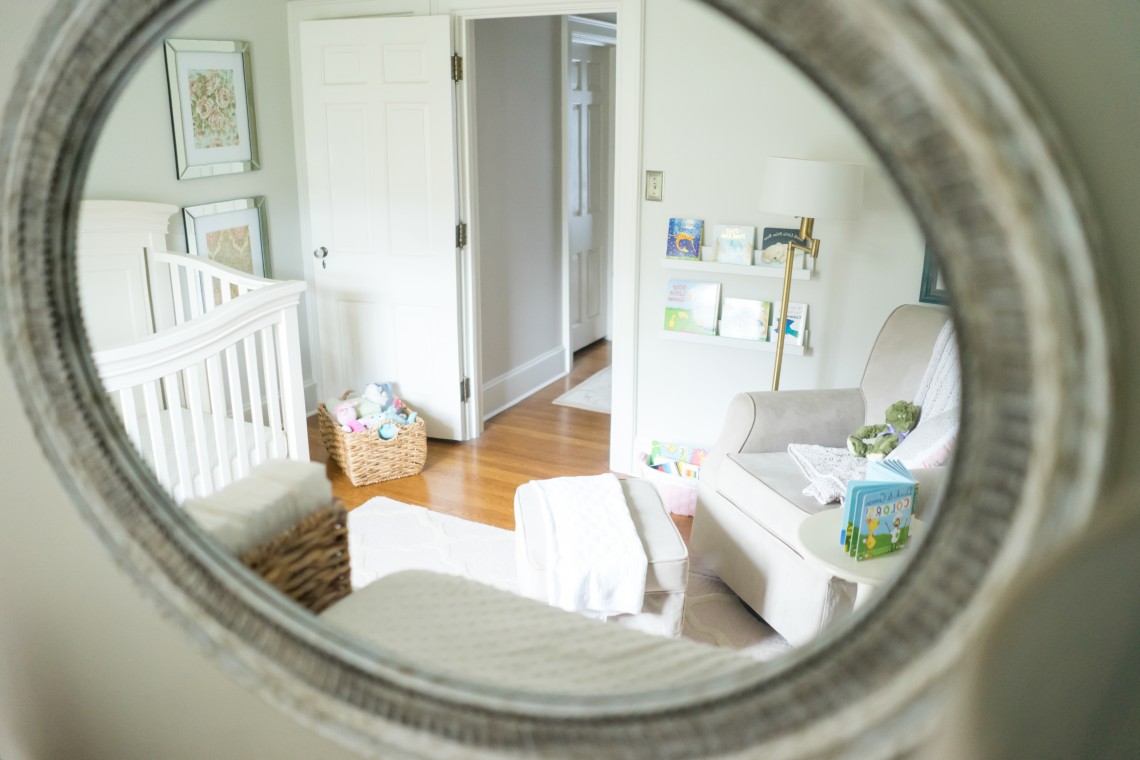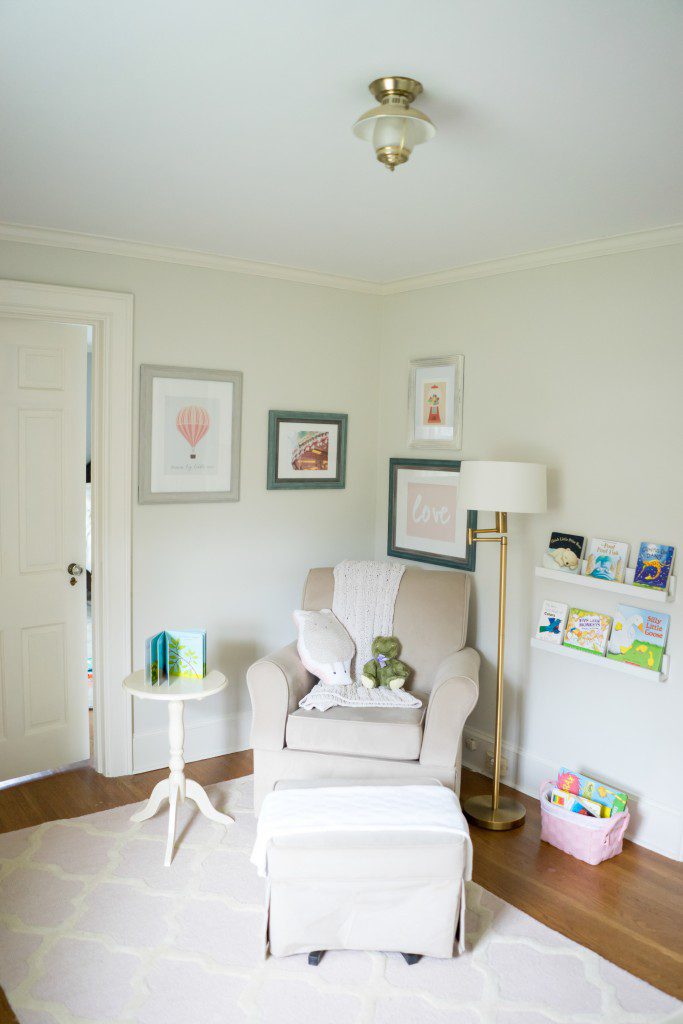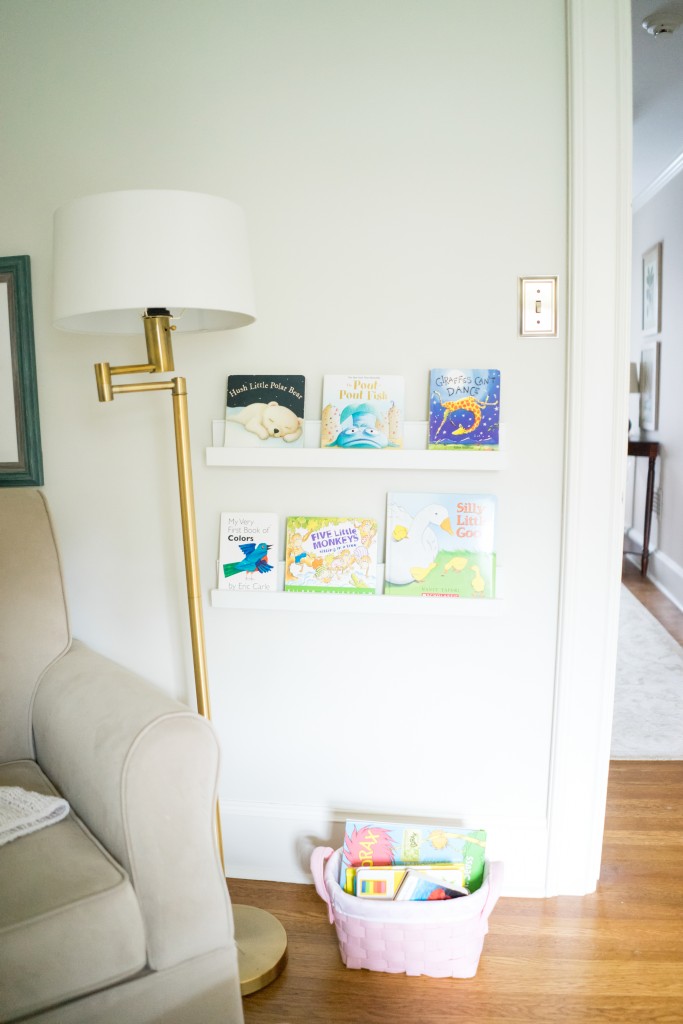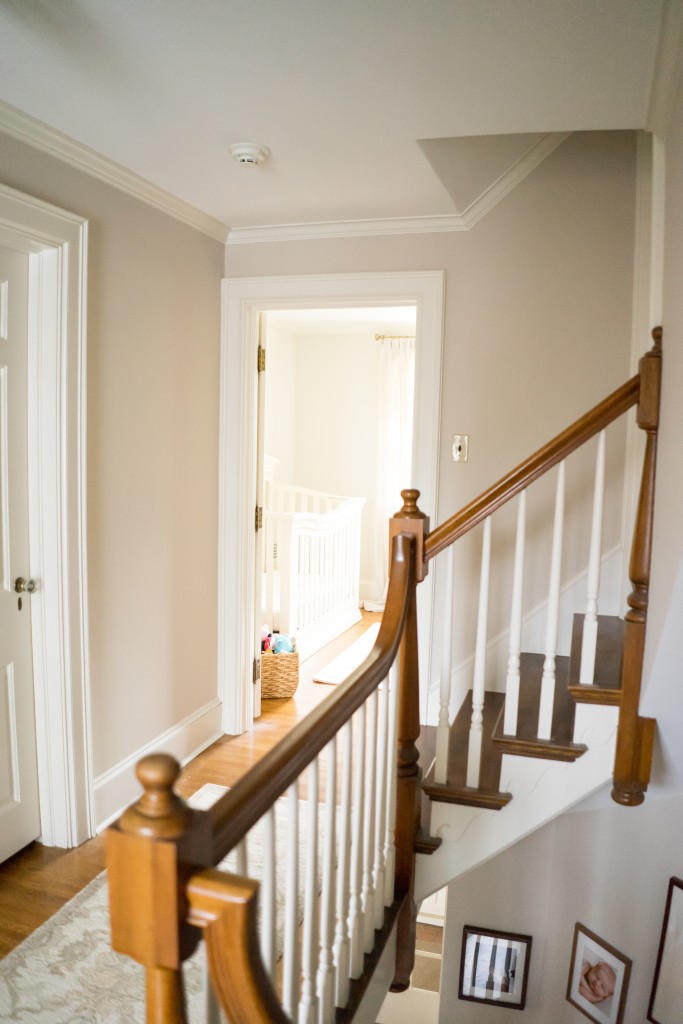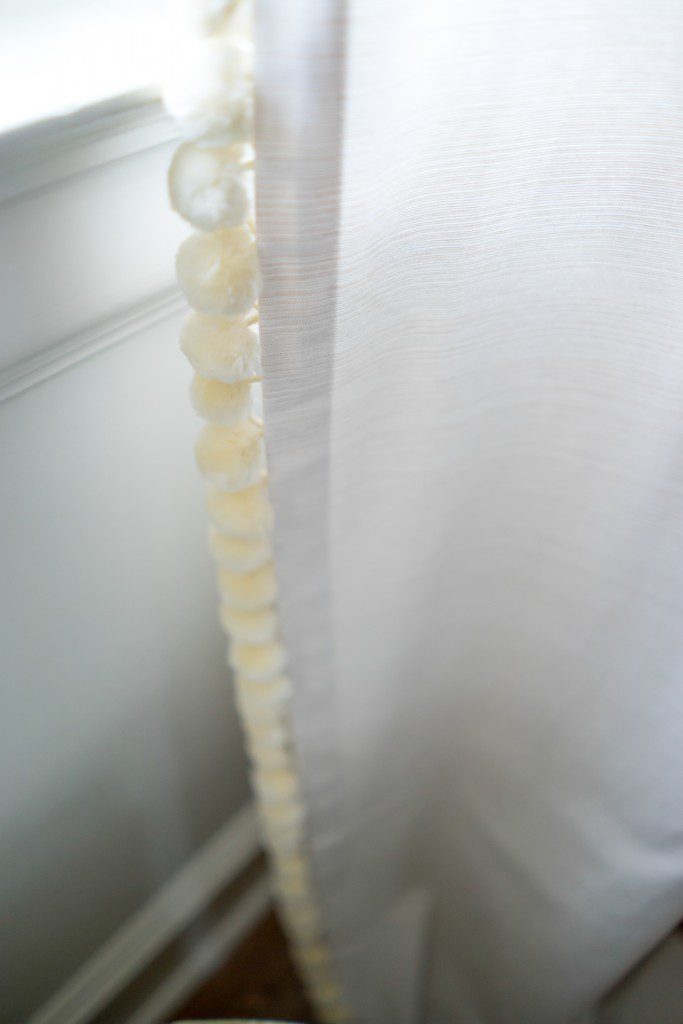 After Photos by Sarah Heppell
We went with a light, delicate wall color for this nursery… Halo by Benjamin Moore. It is the same color we used in the living room and dining room. That is the way that I tied this space to the rest of the home. It was fun adding more soft, delicate colors to the room. I framed two pretty floral fabrics in mirrored frames, beside the crib. My clients already had the crib, rug and dresser. We also used their existing ceiling light fixture, which we believe to be original to the home. I selected the art, seating, window treatments and accessories. It has been so much fun working with them! Their kitchen was featured on Ballard Designs Instagram page yesterday. Thank you, Ballard Designs!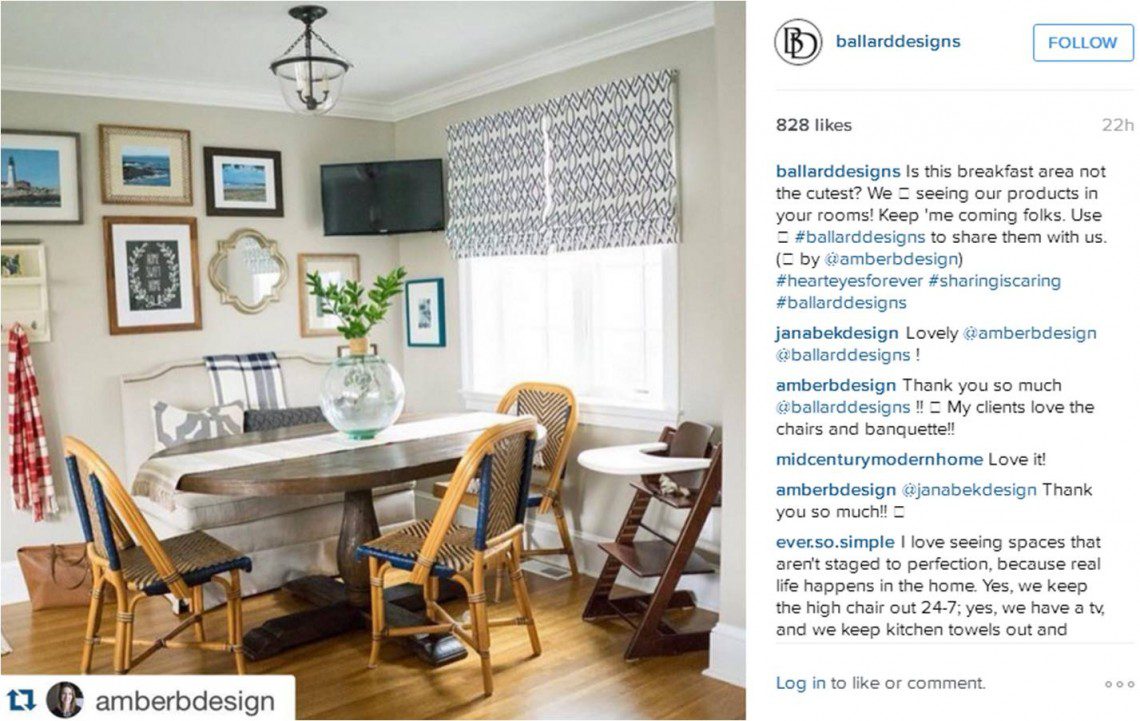 Tomorrow, I'll be back with a Why This Works post and then back with the final before and after on Thursday… the Bathroom!