That title has a nice ring to it! I have enjoyed working with local clients who have their house right on the water. I had an install there this week and even though it was cloudy outside, the view was still beautiful! I am calling this one #ProjectHouseontheLake Here are some quick snapshots I took during the install. There are still pictures to hang above the bed, but you know me… I am too impatient to wait!!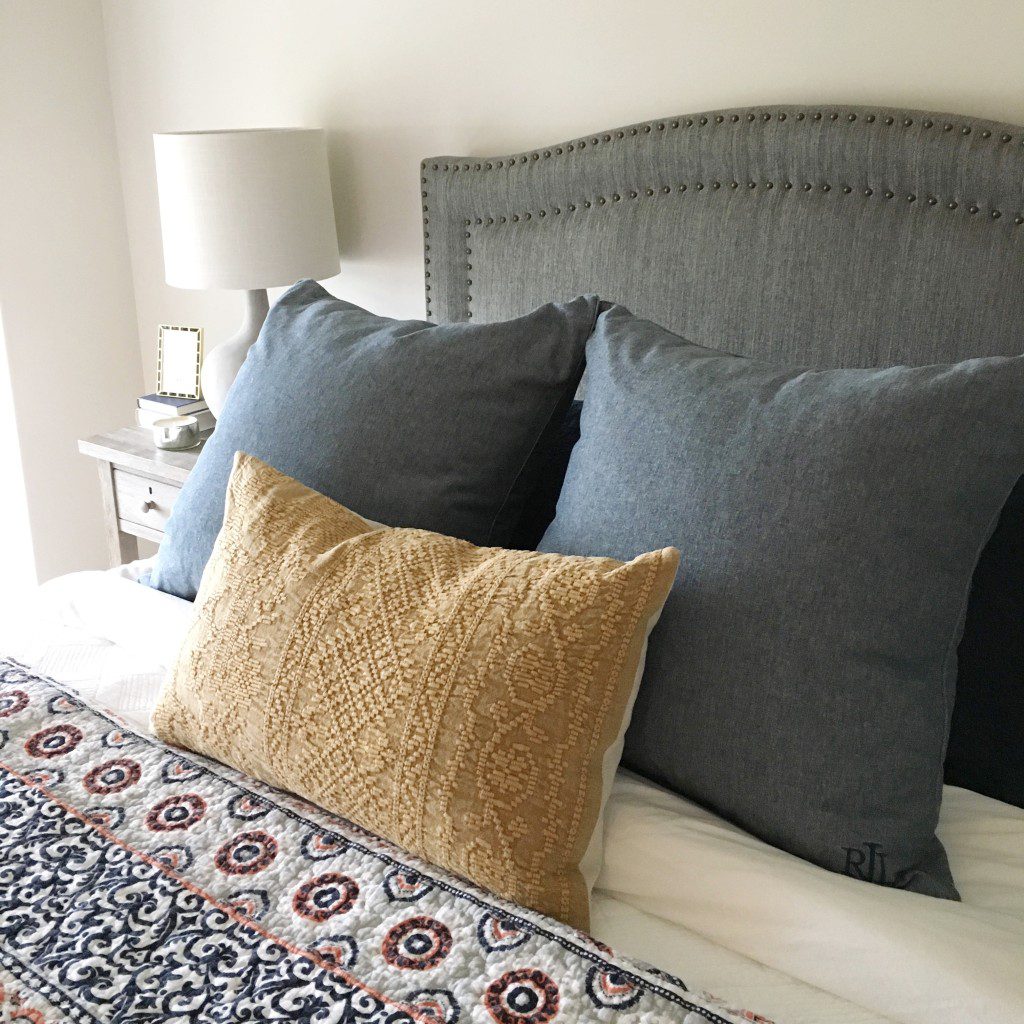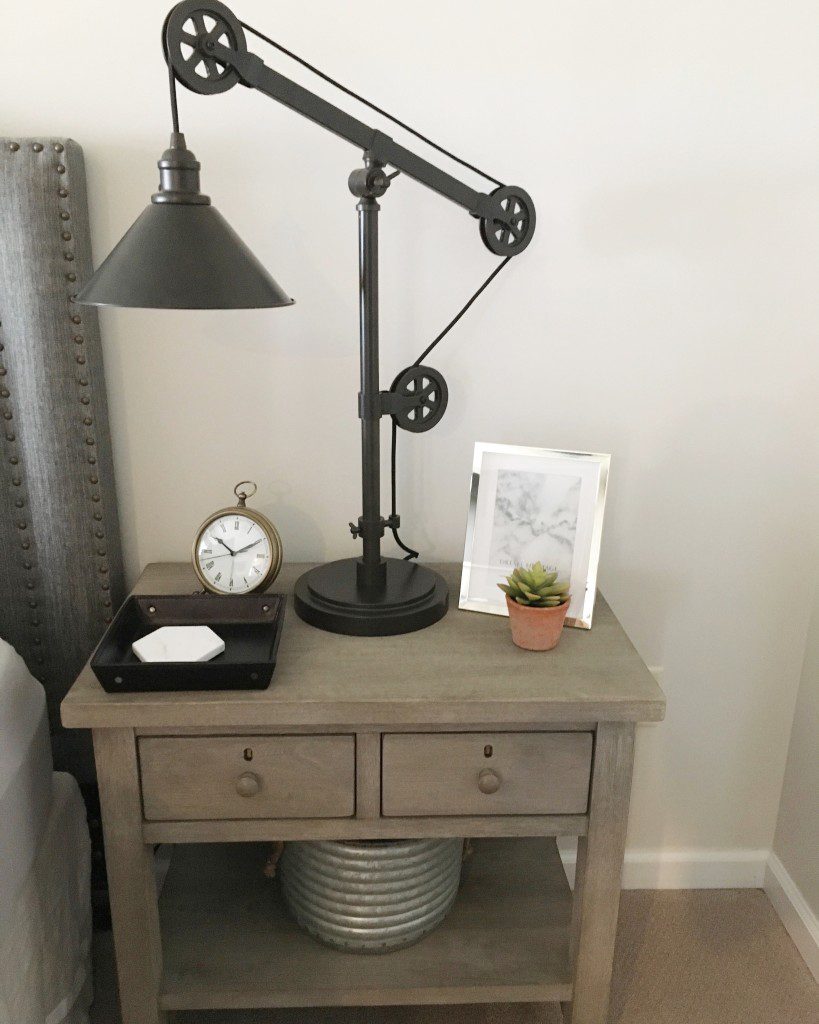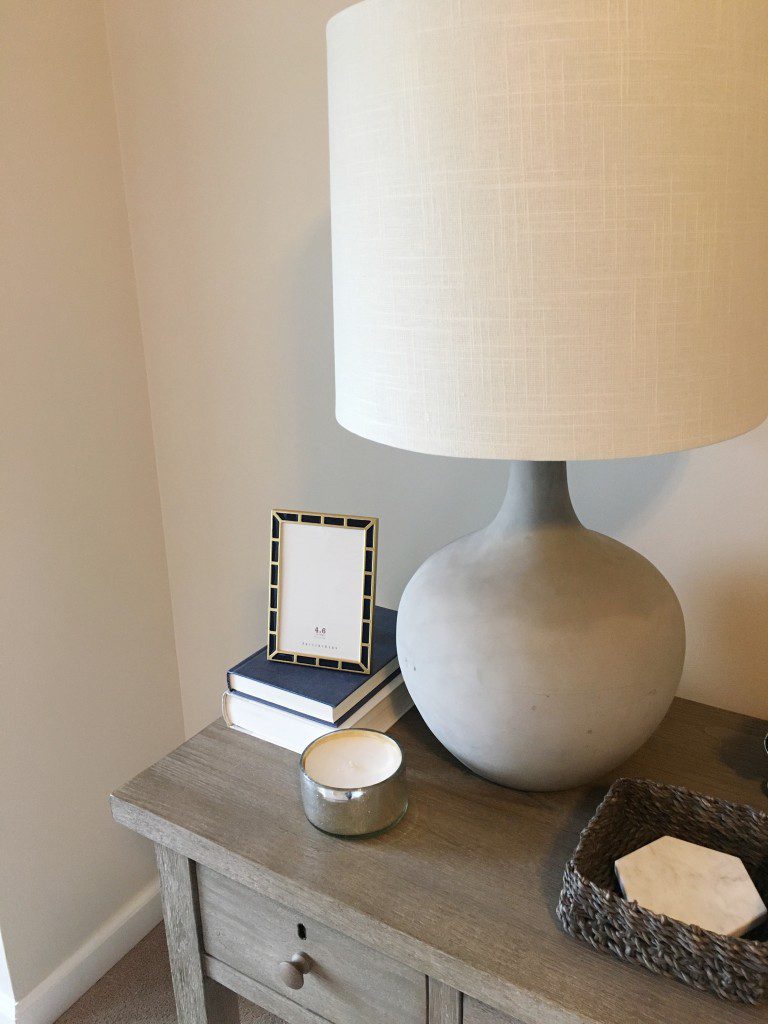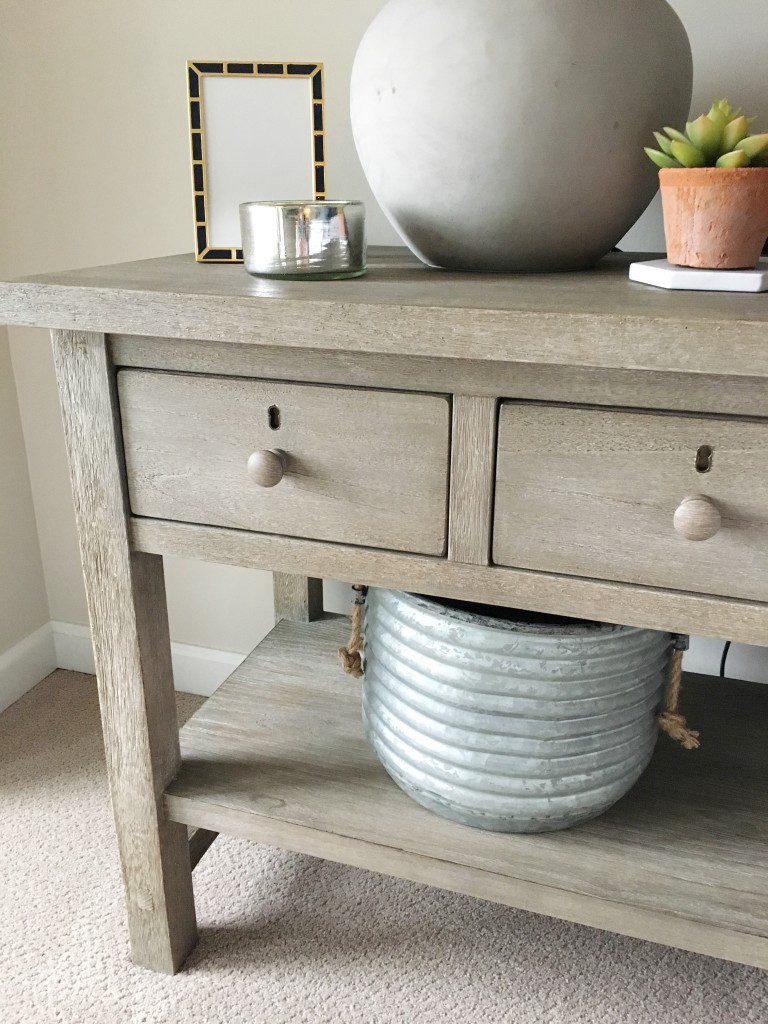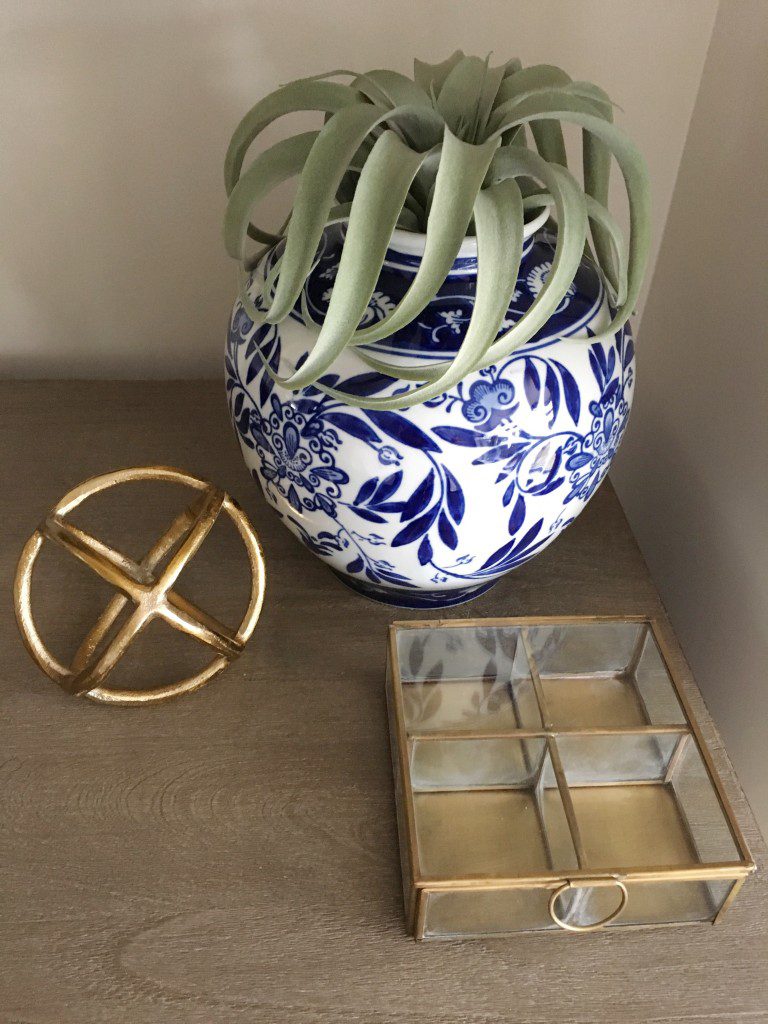 My clients asked for a mismatched lamp look for their bedside tables. I have never done that before, as I usually use wall sconces or a matching table lamp pair. But I loved the overall look! I just made sure the lamps were different enough in the design, so it looked intentional. I didn't want to have two separate shaded lamps, for example. And the overall height had to be almost exact, so it didn't look off balance. I can't wait to show you it all together, so you get the full picture.
I also didn't want to give the room too beachy of a vibe. The lake is right outside their window, so I just used various shades of blue, aged brass and a driftwood finish for the furniture. I think that did the trick! I also wanted to mix metals and wood finishes, so the space felt as if it was collected over time, even though we just started working together this fall! I love the galvanized tubs that are on the bottom shelves of the nightstands. I think you will be seeing a lot of galvanized everything this season! It just gives a great weathered, collected look to a space. The rope detail on the handle was also a subtle coastal nod!
And when I do get this space photographed, I am thinking about using baby's breath for the flowers. And I actually plan to use a huge bunch by itself! Have you ever looked at this flower in the store and thought of using them on their own? They are typically used as an accent flower, but how pretty would they be in here?!?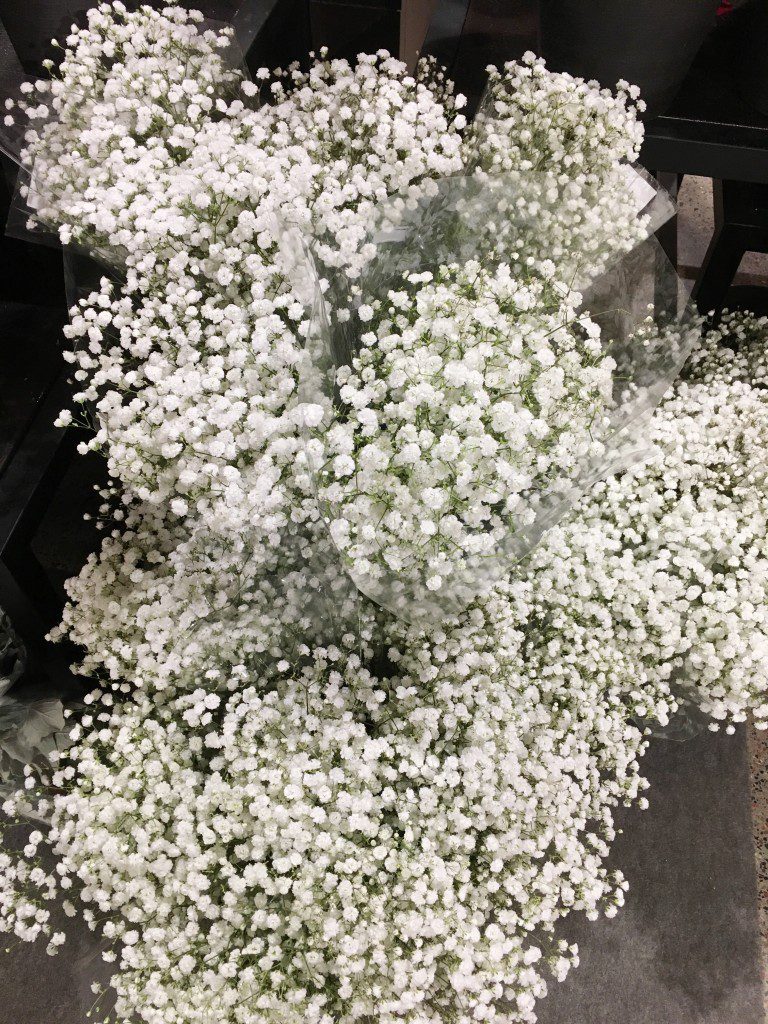 And P.S., the greenery in this room is faux!! Both my clients and myself both own that we cannot keep plants alive, so I am always on the hunt for realistic faux plants. Happy Wednesday and thanks for taking a peek inside #ProjectHouseontheLake