A while back, I created a master bedroom e-design for a client combining modern with traditional, chic with rustic and fun colors, such as lavender and emerald green. When my clients moved, they wanted to use as much of the design elements as possible for the new bedroom. We had to make a few small changes, so I thought it would be fun to compare the designs and see how items can transition from one home to the next.
The Original Design Plan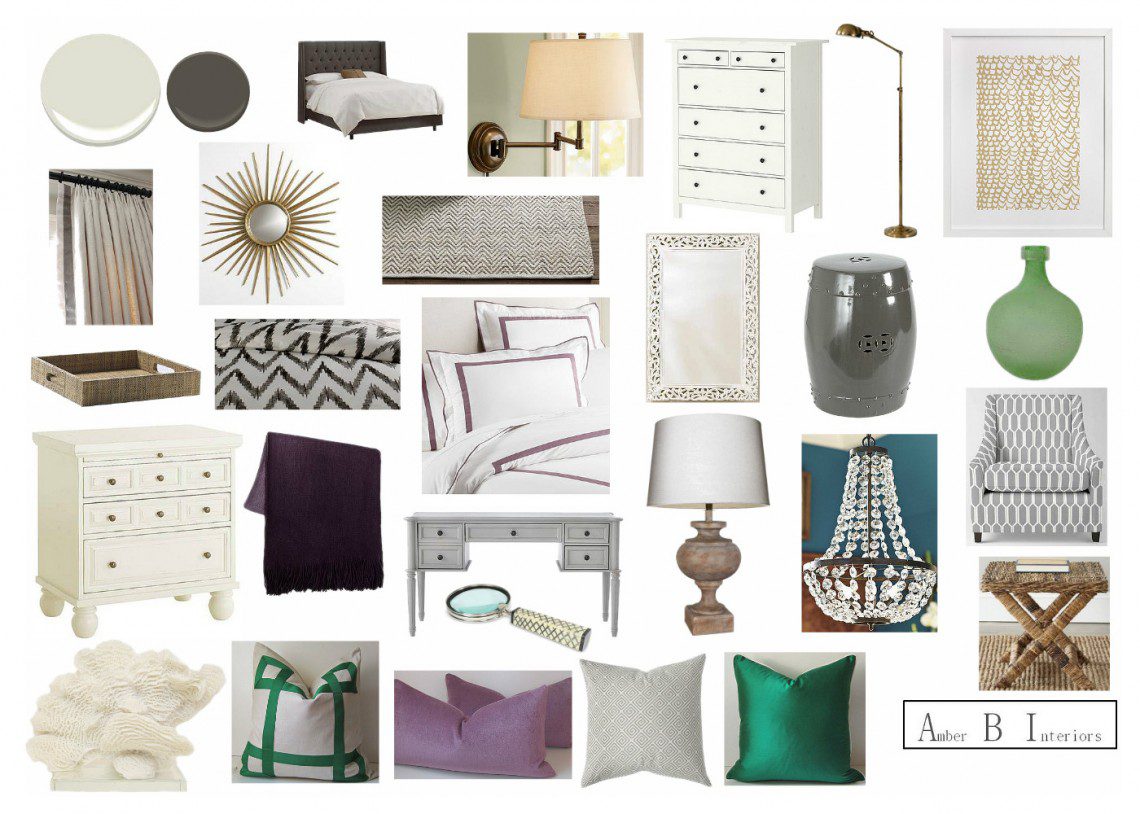 Dresser & Gallery Wall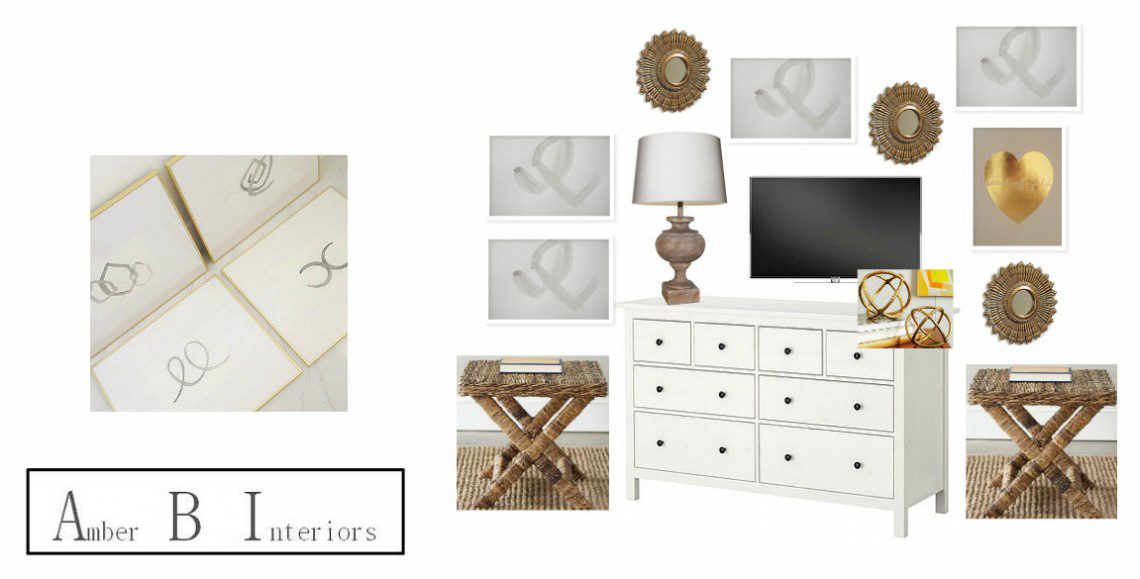 Original Floor Plan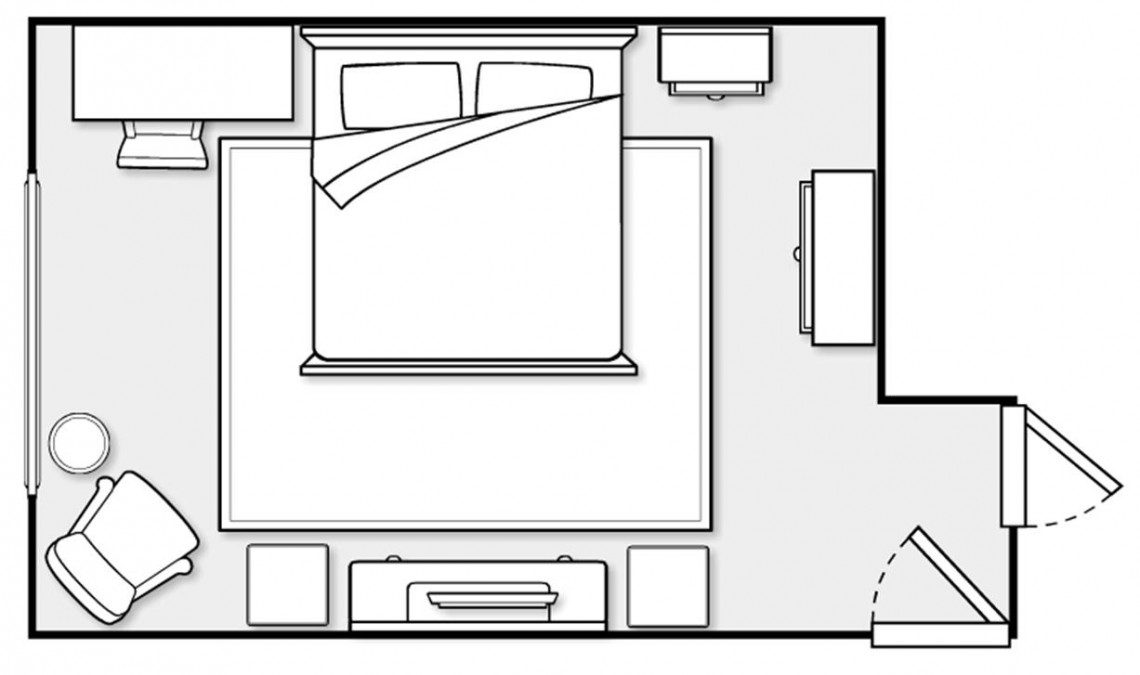 Do you remember when I wrote the post on this bedroom being photographed? To refresh your memory, here it is all complete, with photos by Danielle Benham…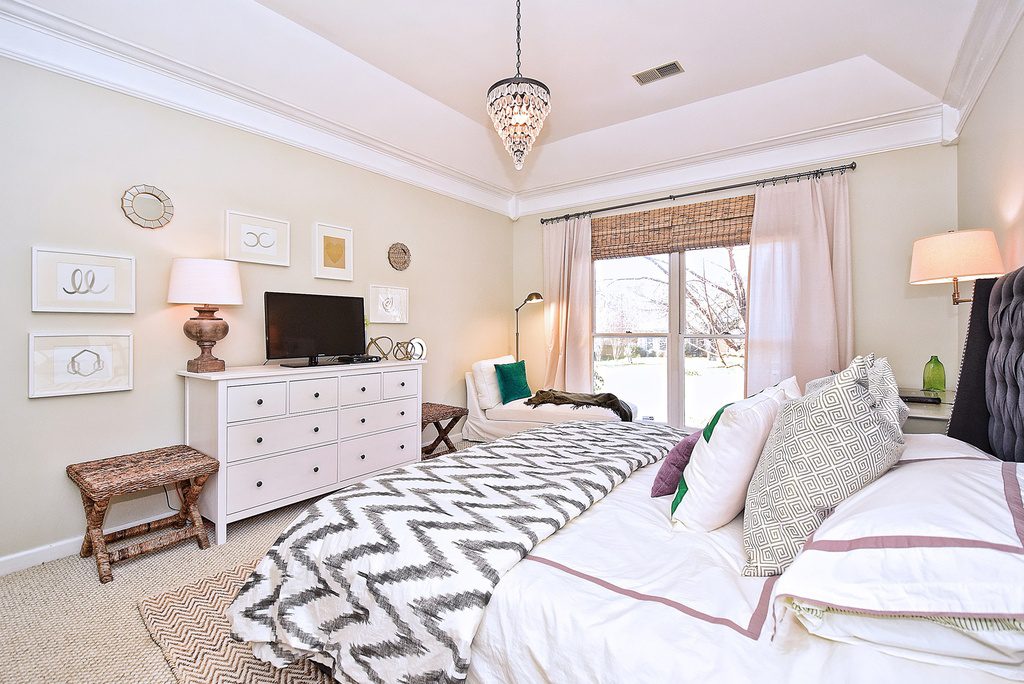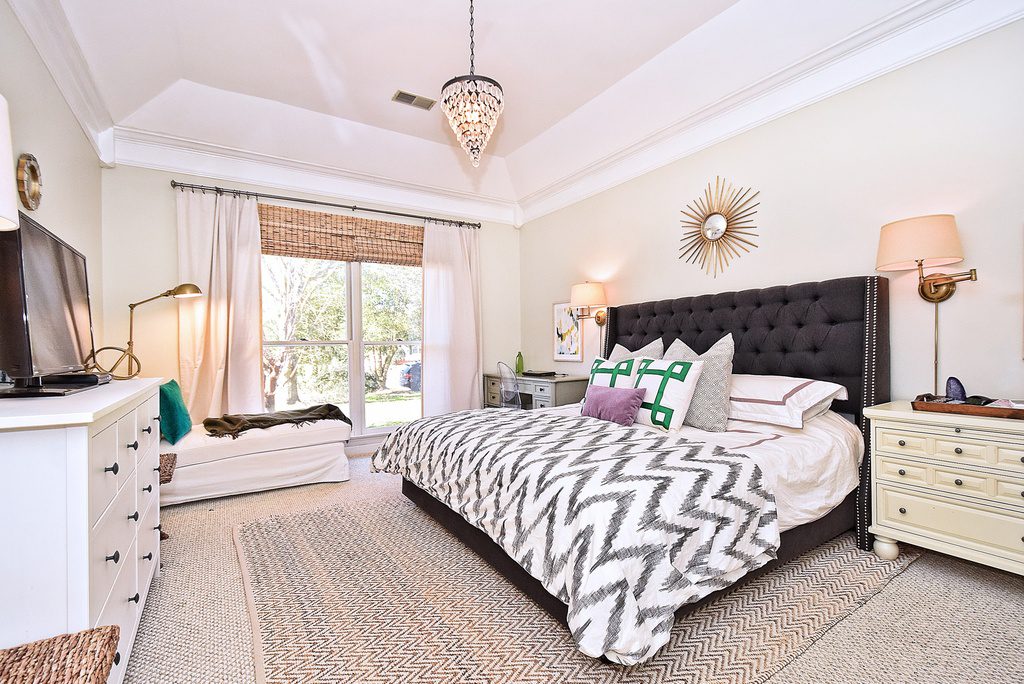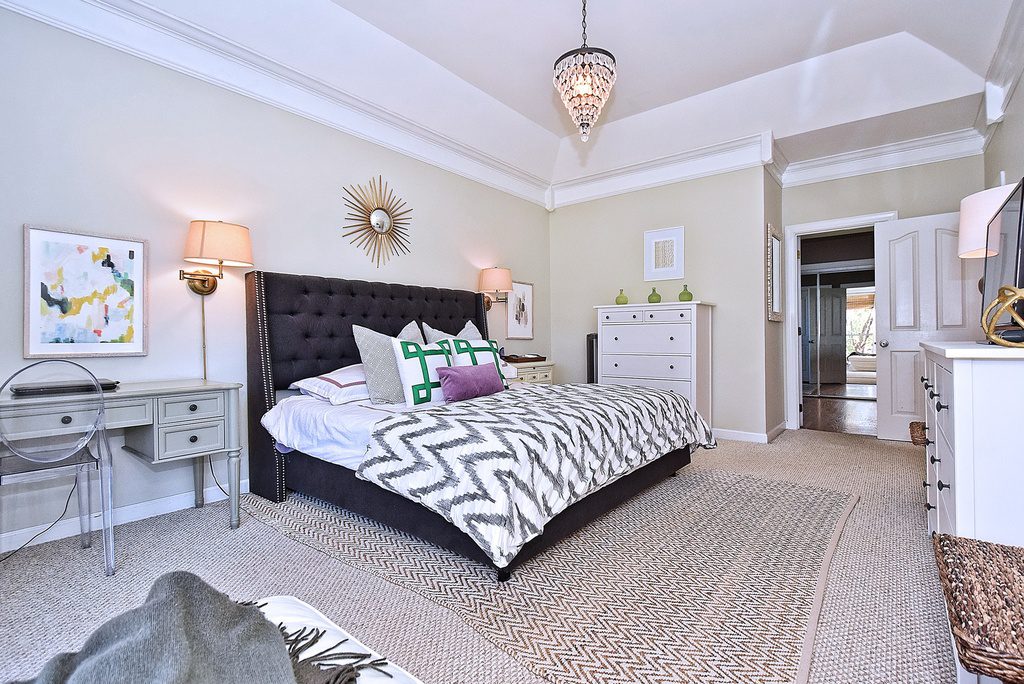 All after photos by Danielle Benham
The new master bedroom has a much different layout, so we made some changes to the furniture placement. Originally, the desk was a second night stand. With the new house, there is not enough room next to the bed for this wide desk, so we included the same second night stand, which was luckily still available. The desk will fit in the space, but in a small reading nook. I think it will be really pretty, as it will face out to a wall of windows! The tall second dresser will not fit in this space, so I suggested adding it in the closet. Here is the new design:
New Design Plan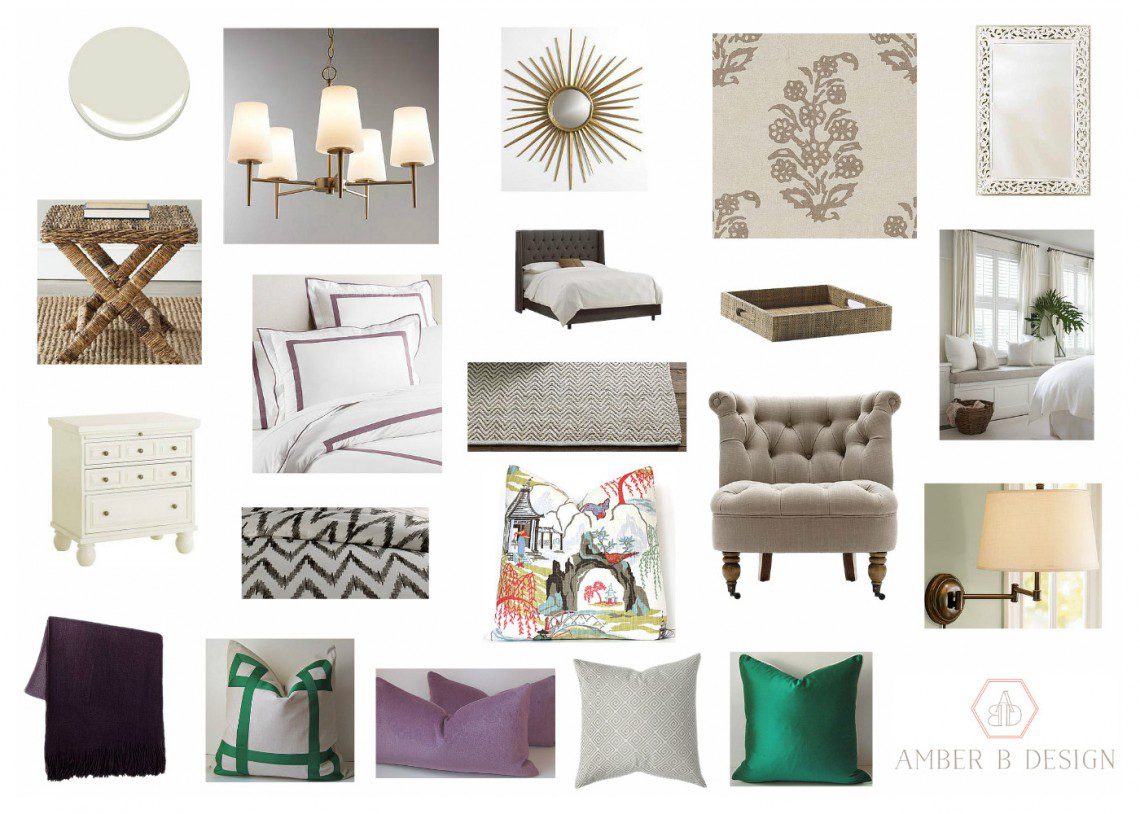 The Floor Plan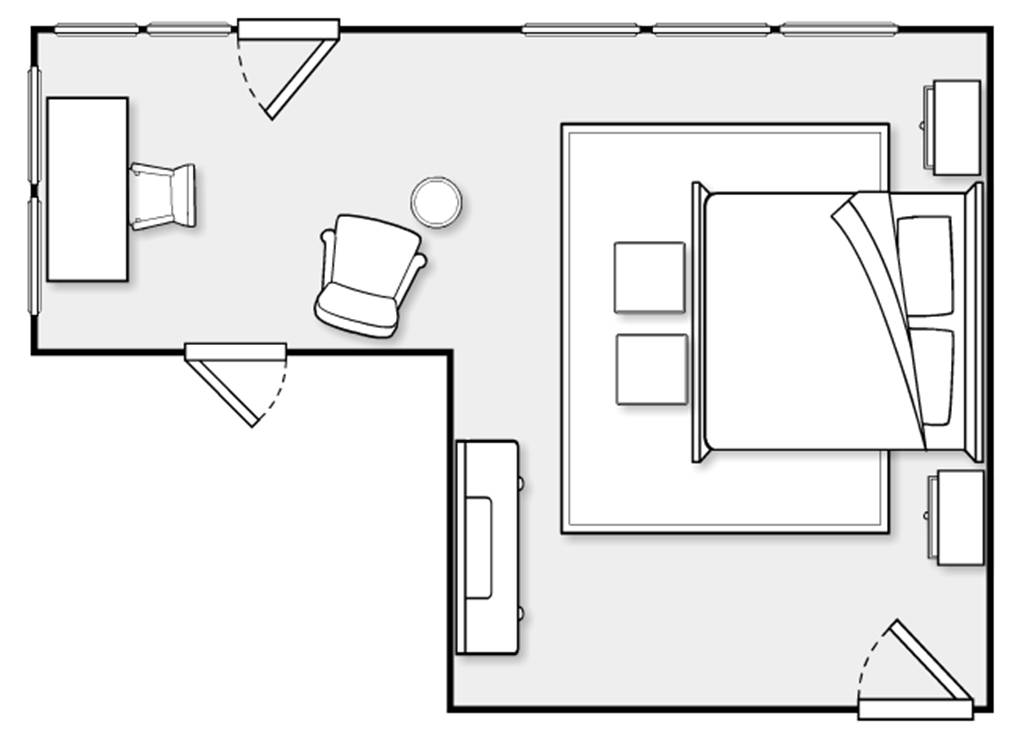 Won't that reading/desk nook be fabulous?!? There is so much natural light in this space. I can't wait to see it all come together! We are going with the same wall color, Halo by Benjamin Moore, which she loved. We kept the bedding, but included a different pillow option, to switch things up. We had to select a new chandelier, and I love this Stiletto option from Shades of Light. The woven x benches will now go at the foot of the bed, as opposed to on either side of the dresser. All in all, we were able to work with almost everything the way it was. And that's a refreshing thing to realize!
Make sure to come back next week for a fun blogger series I am excited to be a part of!