Welcome back to the final installment of Project Vintage Gem! Today, it's all about the foyer. My client has a pretty small foyer and we wanted to make it as functional as possible. We wanted to add storage, a place to sit down and a spot for the litter box. You may be worried when you hear that a litter box is going in the main foyer, but no fear… it came out pretty cool and blends right in with the vintage/rustic charm we wanted for her home. Let's get right to the pictures! It was a tough space to photograph, because of the lack of natural light and compact size. But yet again, Sarah Heppell worked her photography magic!
Heading to the foyer from the living room…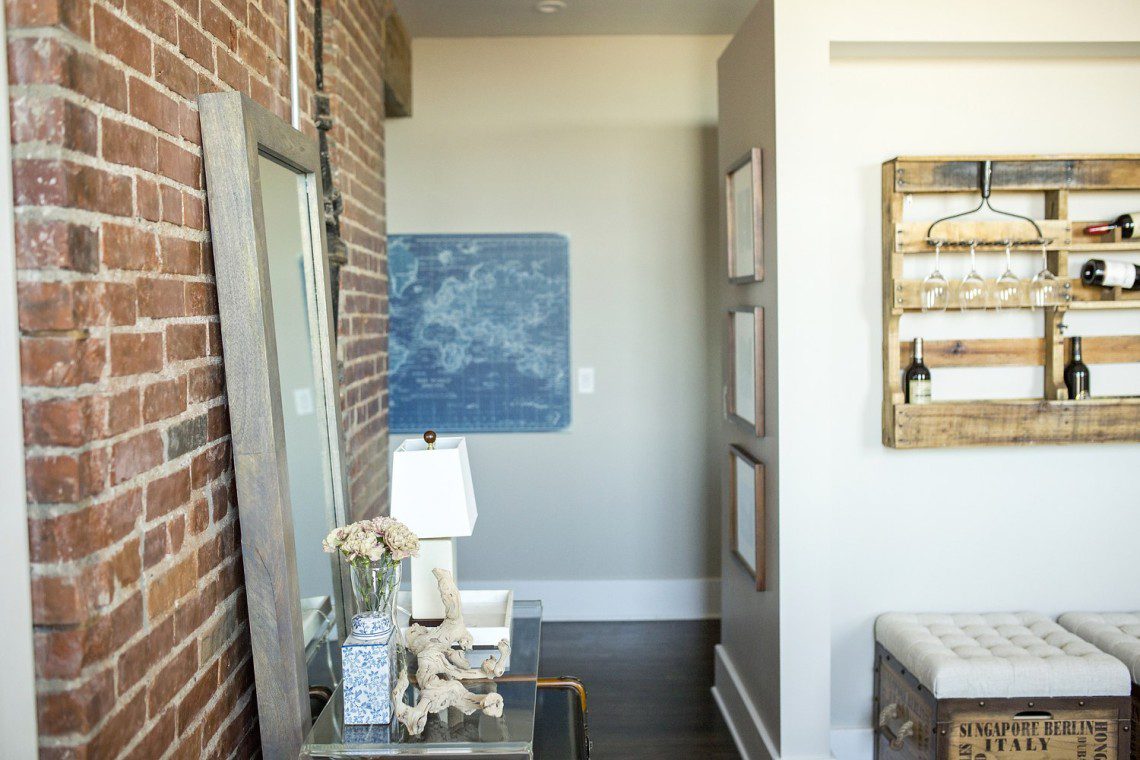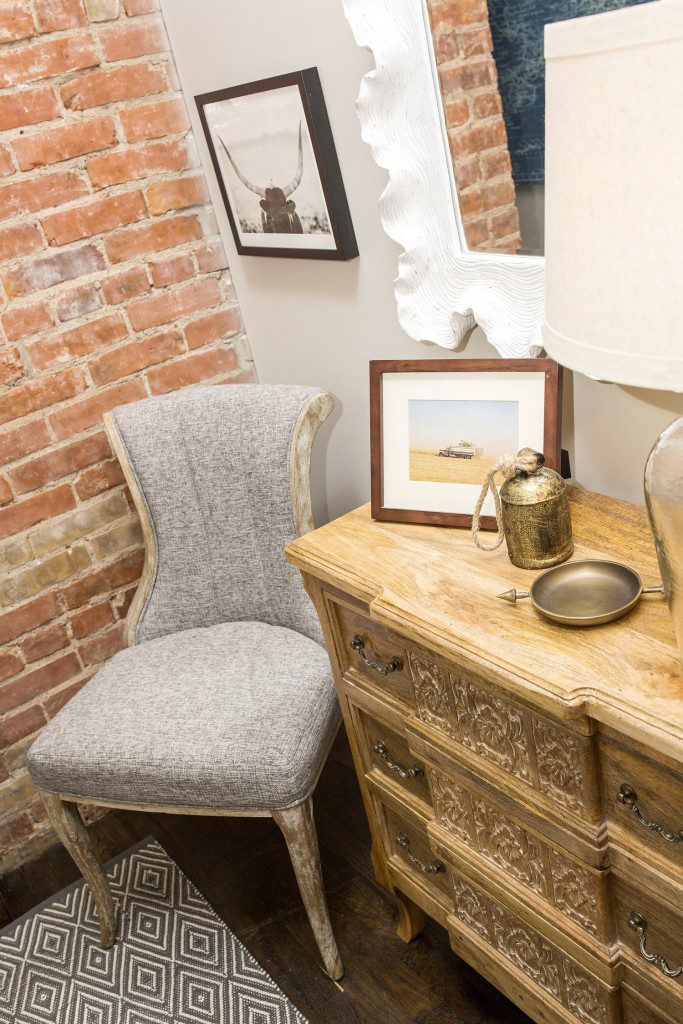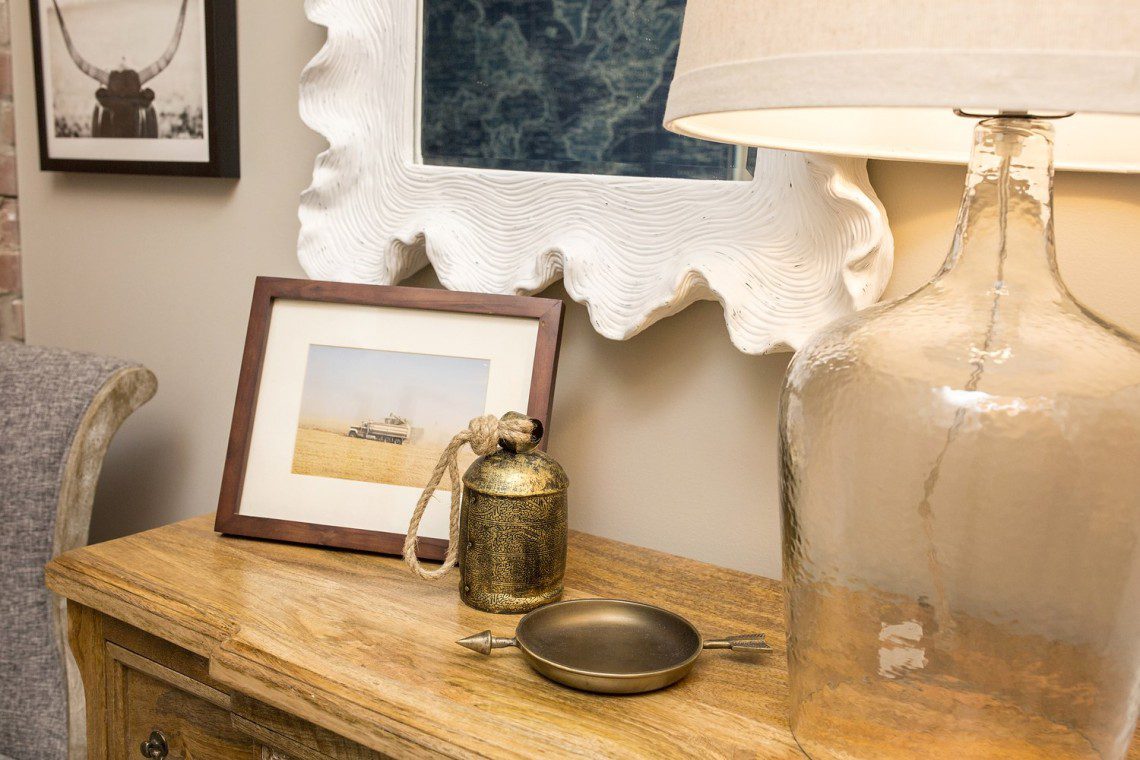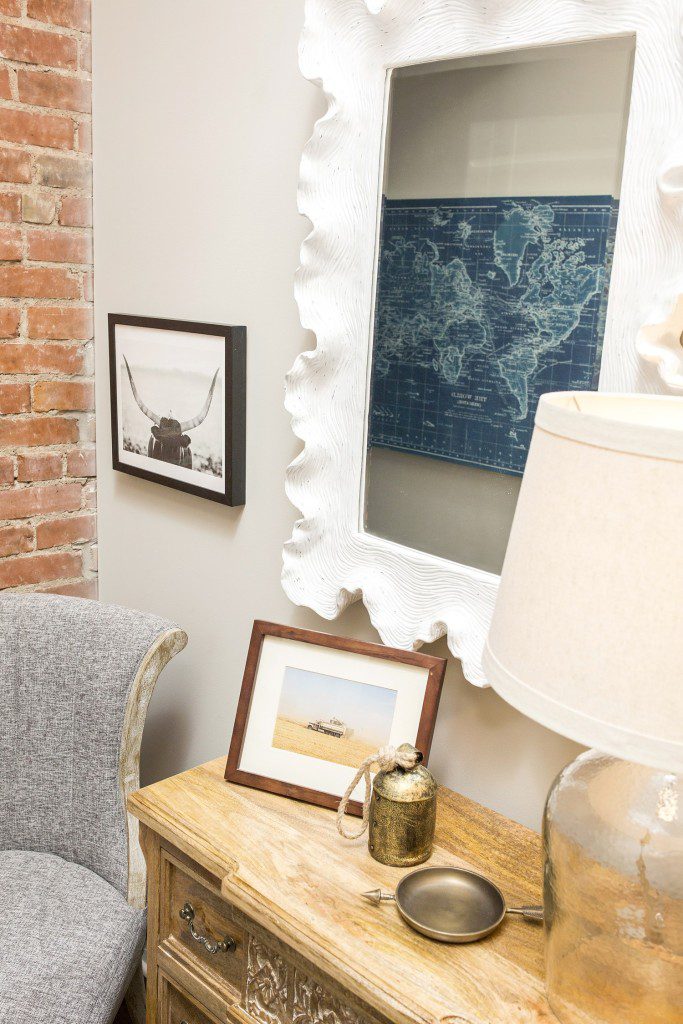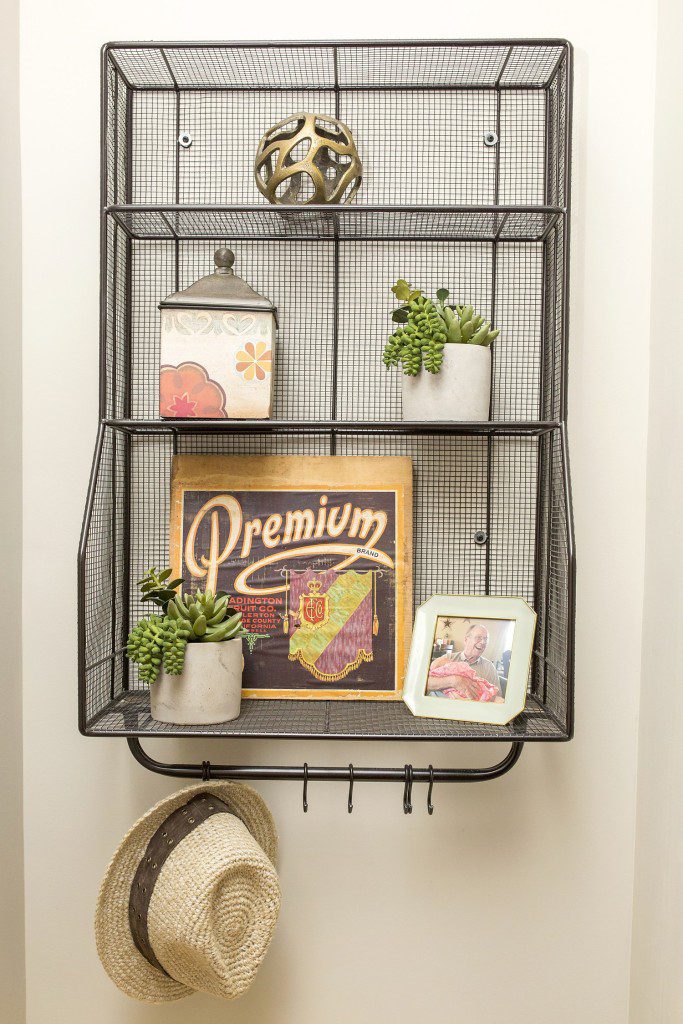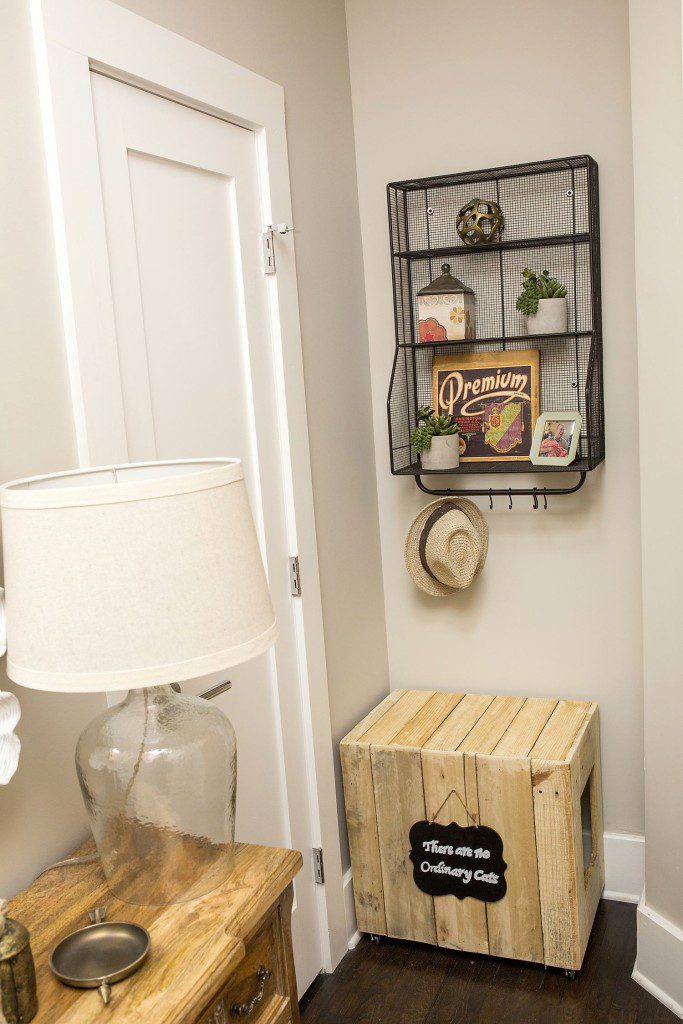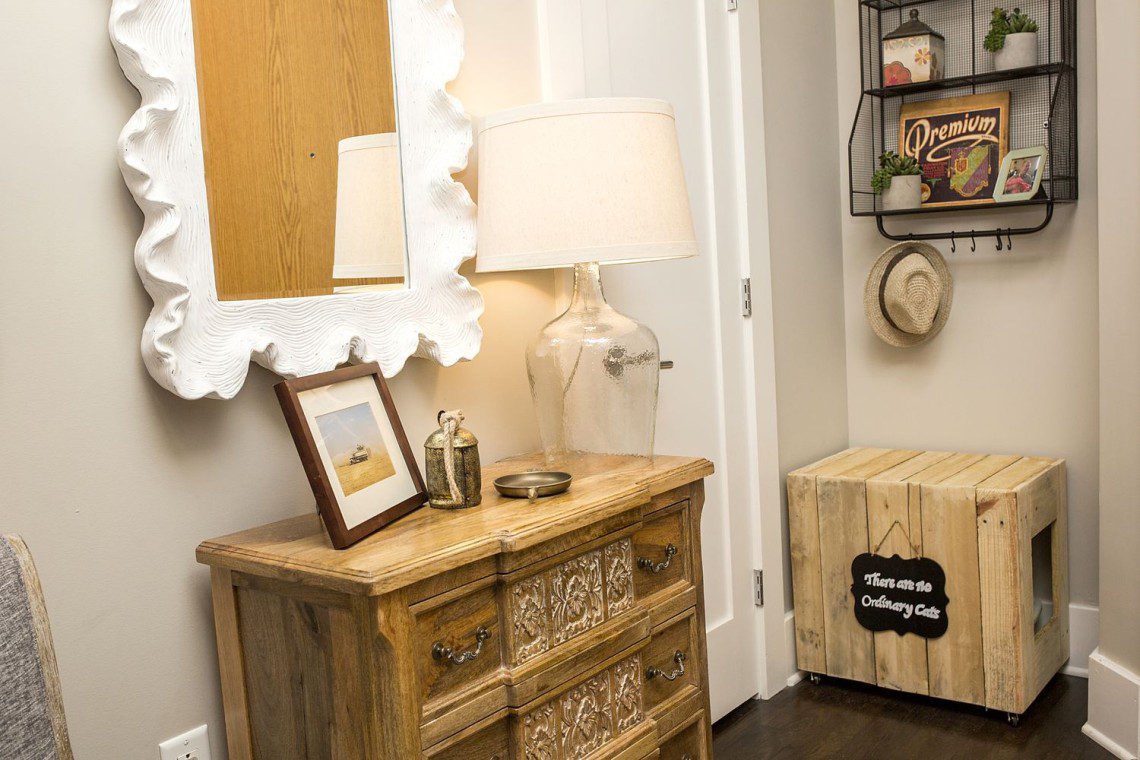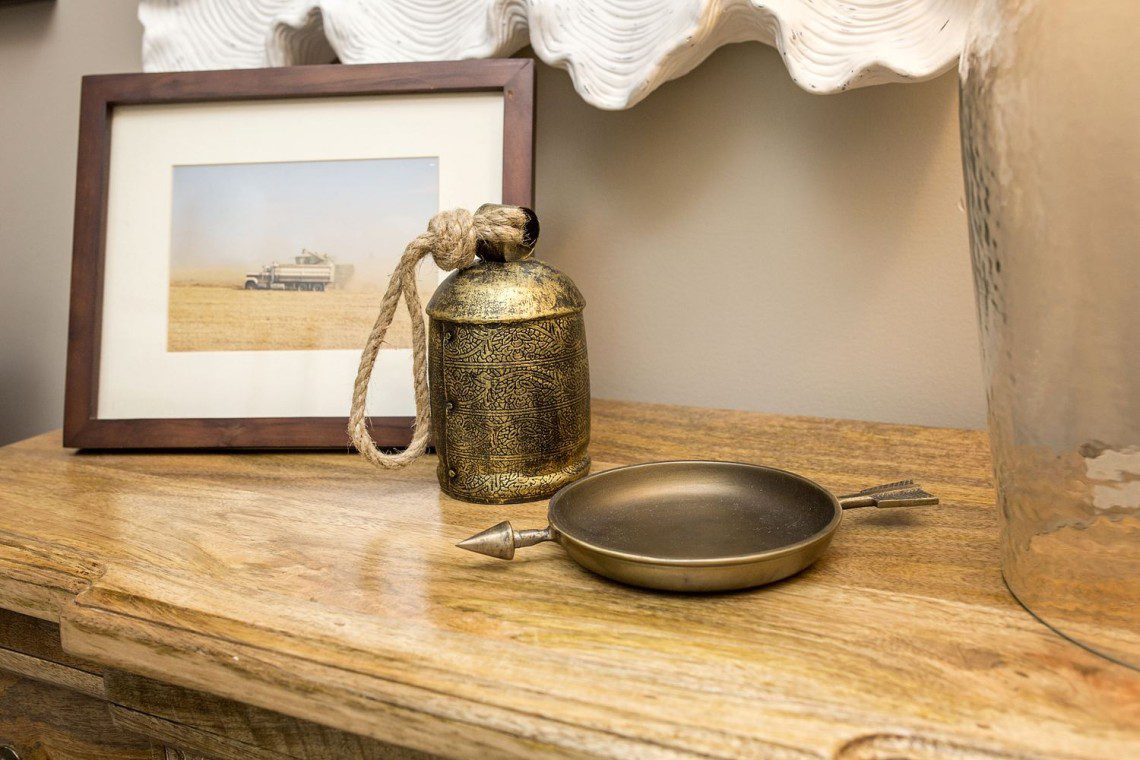 For a quick before and after, here is how the space was when we began…
Before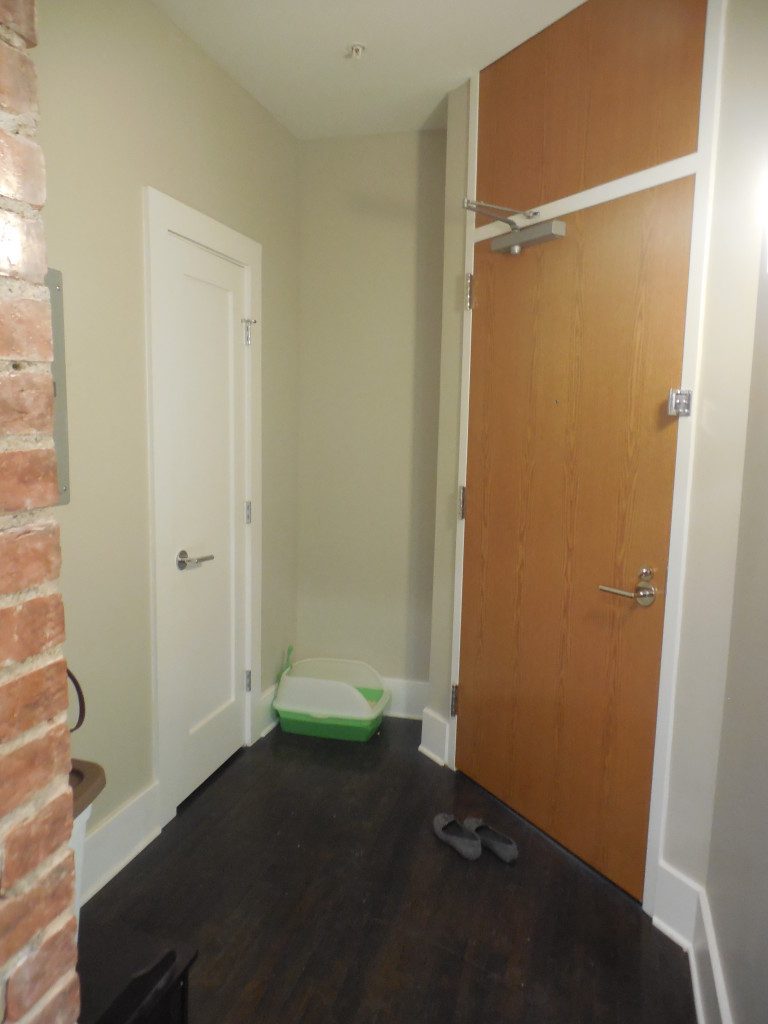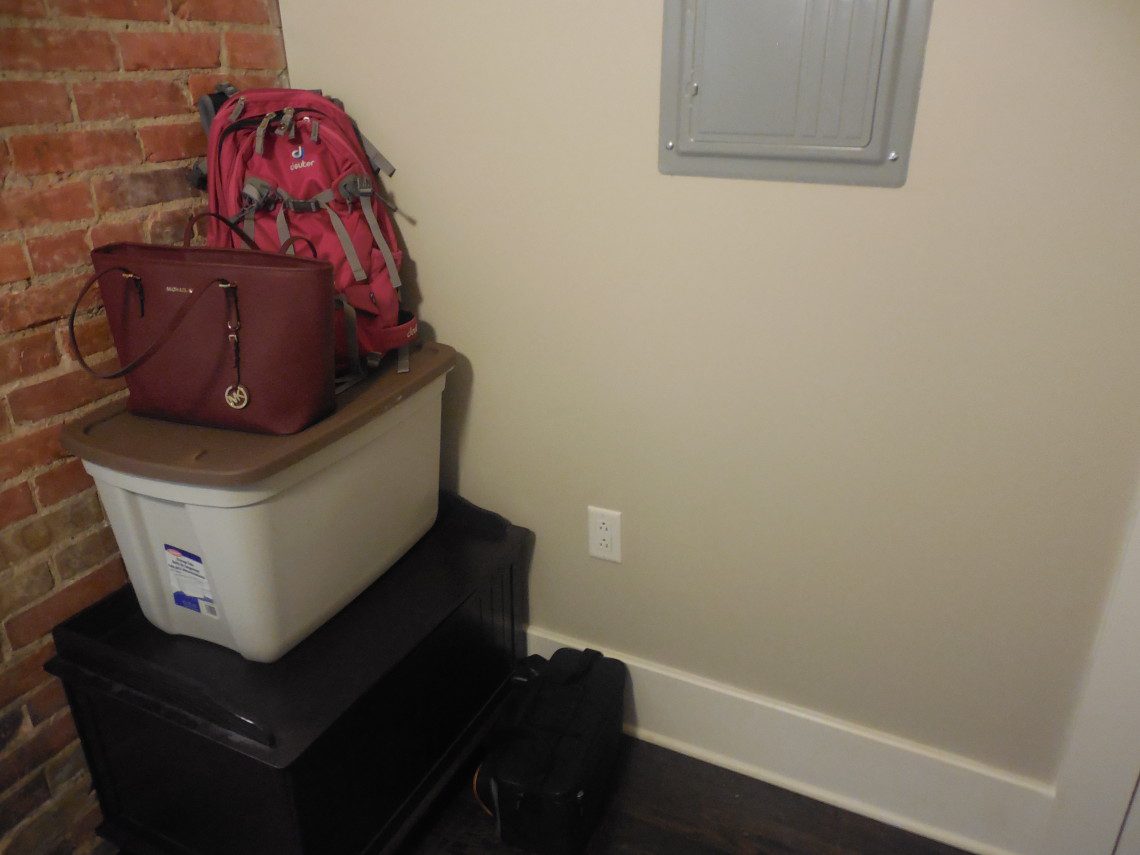 I actually forgot the electric box was on that wall! We strategically hung the mirror there, to cover it up!
After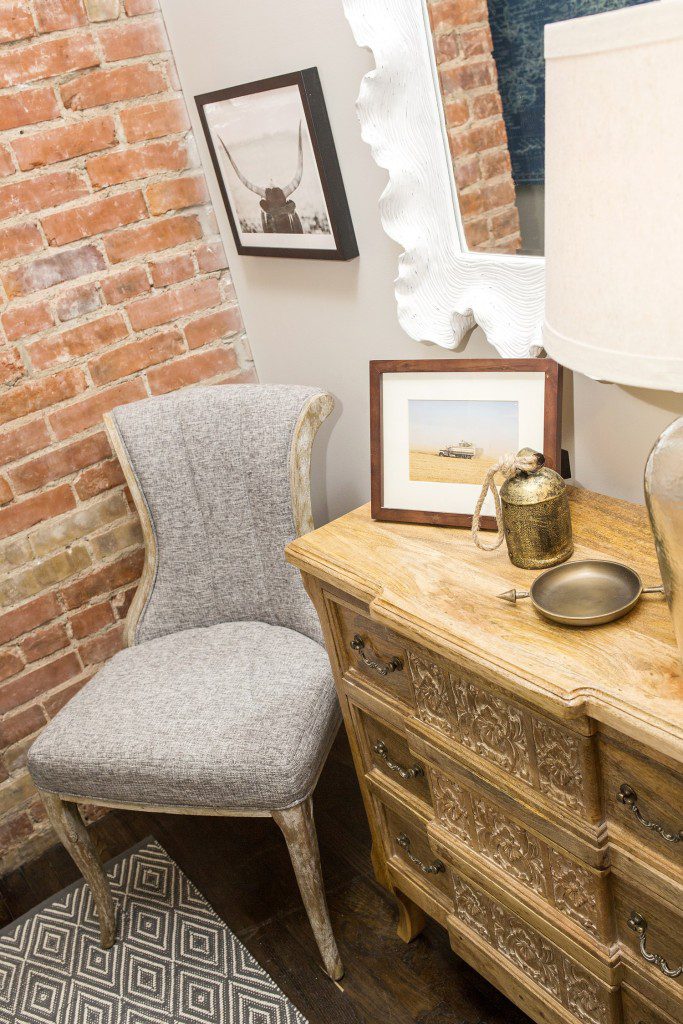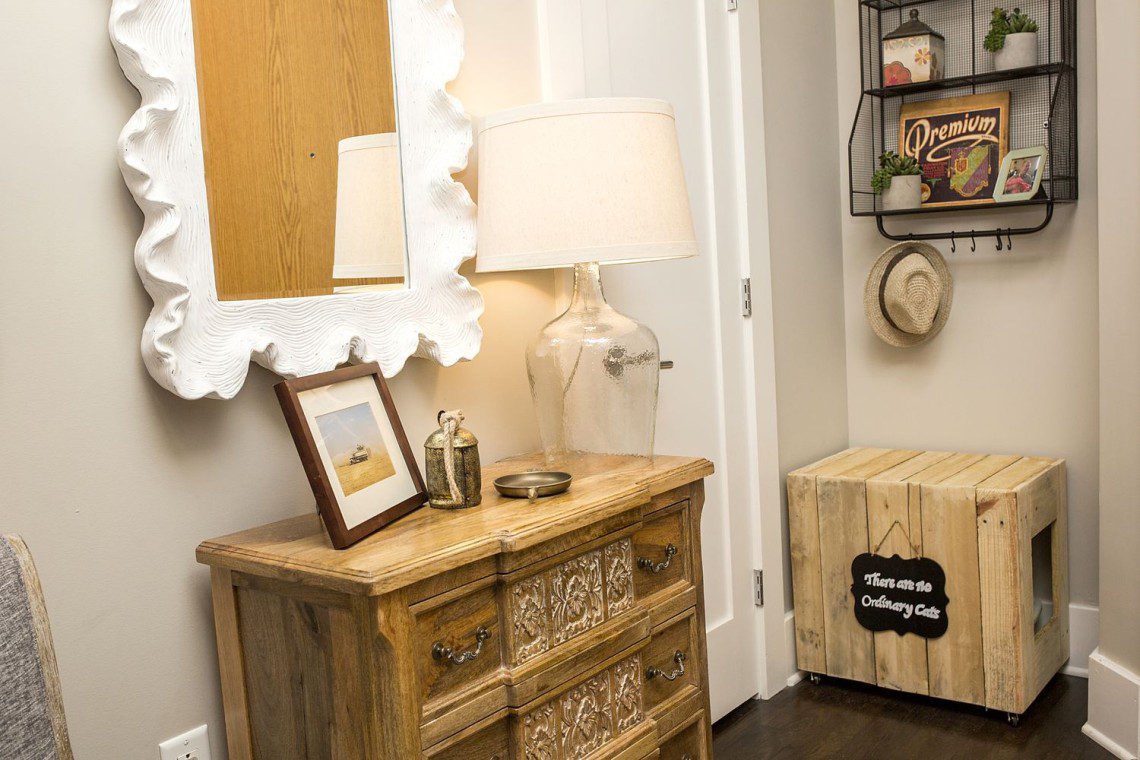 After photos by Sarah Heppell
A huge credit goes to my client for finding the custom litter box cover on etsy! It really works with the home's design aesthetic. We always need functional design too, right?!? Thank you all for your encouraging and sweet feedback from this project. It was truly amazing to work on and I am so thankful to my client for allowing me to share this journey on the blog.