It is always fun to put together a design that both myself and the home owner love. As I constructed this basement plan in particular, I kept thinking, Wow, this is so them! I hope they feel the same way. Lucky for me, they did! This past year, I have worked with my long distance clients on their family room and children's rooms. We have now moved on to their basement, which will do triple duty: play area for the kids, extra living space and a guest room. To save space and make this usable as a guest room, we chose a modular sofa that is a sleeper/sectional. My clients also wanted to go bolder with fun accent colors and make this room their style, but a more loud, eclectic version of their style. Here is the design plan I came up with…
The Design Plan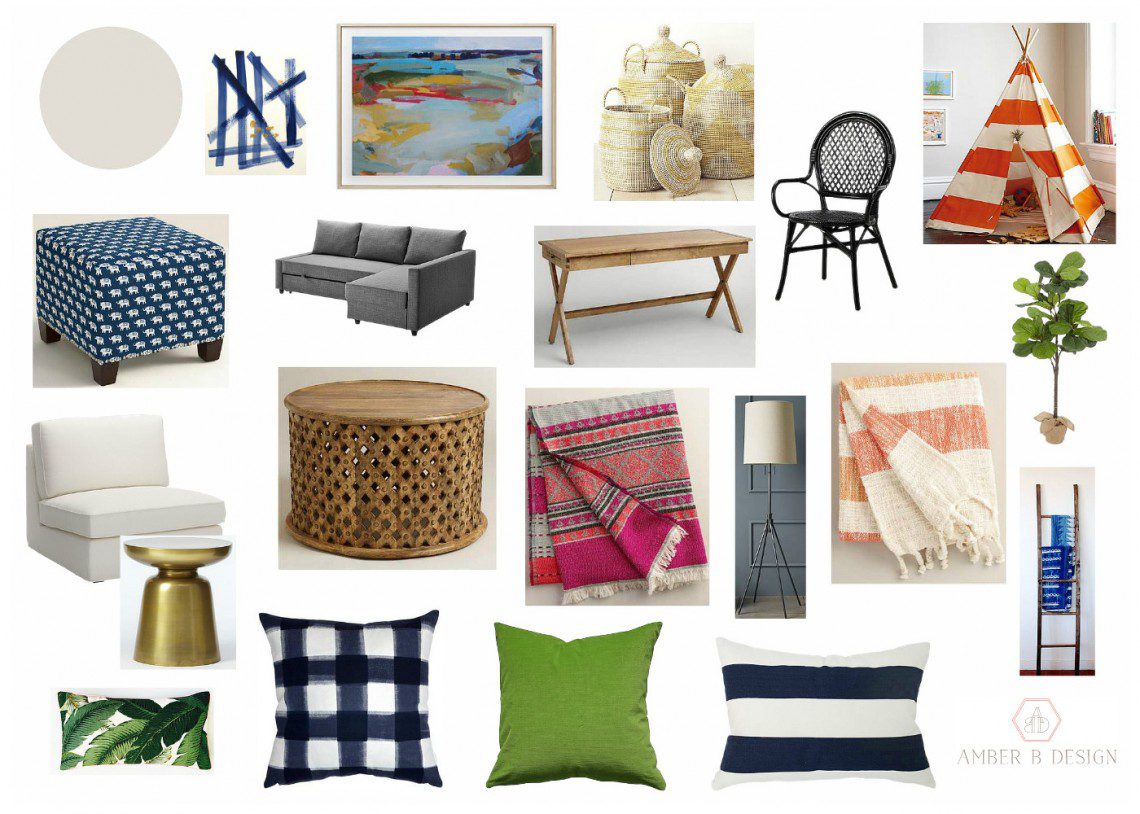 I just cannot wait to see this plan come together! I love the color mix from the pillows, throw blankets and accessories. The art print on the top of the board brings all of these colors together. I took inspiration from this fun, eclectic living space designed by the talented sister duo, Kirsten Kelli.
Inspiration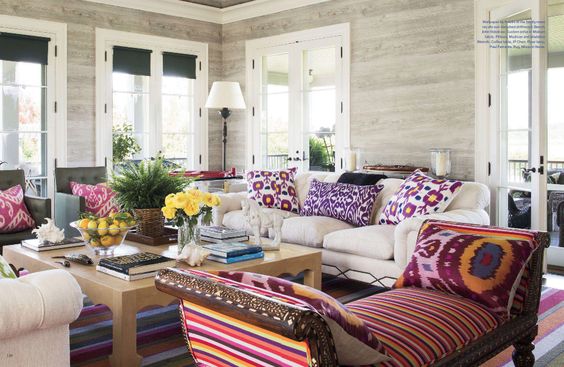 What a fun jumping off point! I love that the base of this inspiration room is neutral, but the accessories are bold and don't take themselves too seriously. It is a fresh, modern and eclectic space, which is what we were going for in the basement. To remind you of the family room design I did for my clients, I used the same fun colors that they enjoy, but in a more neutral way…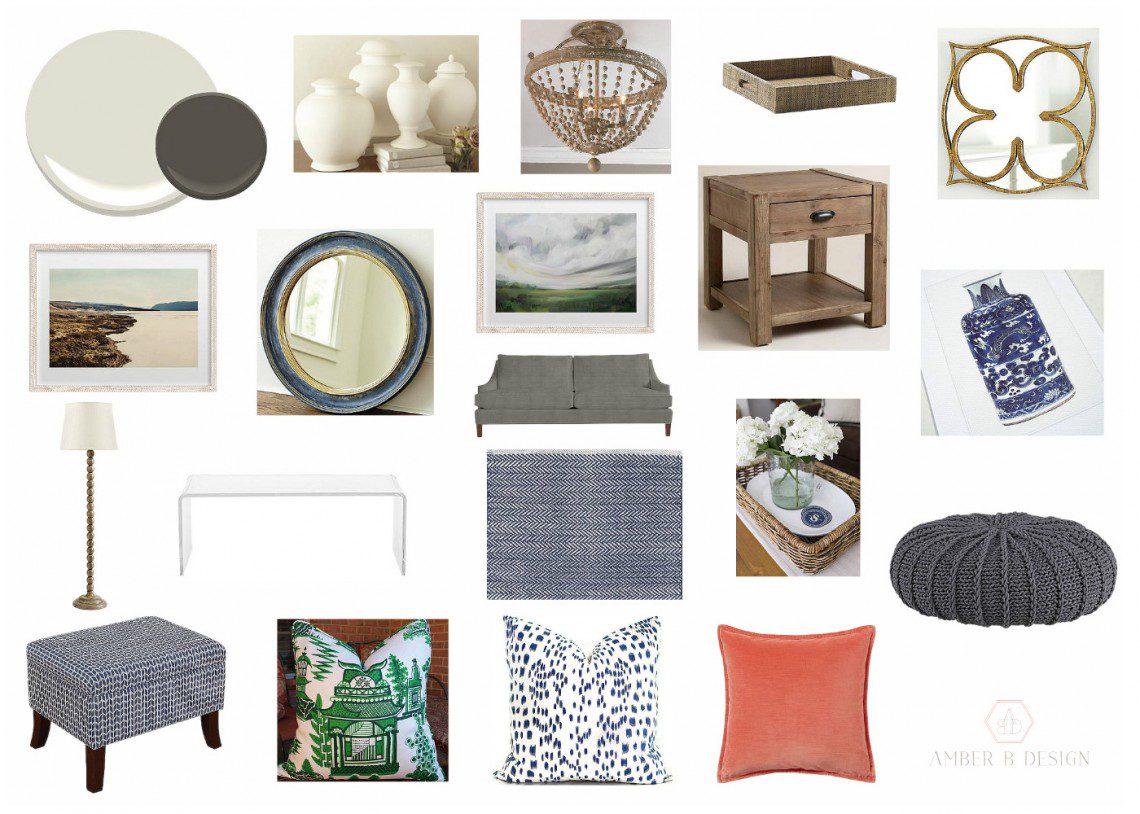 They wanted the upstairs to stay neutral and calm and take a more eclectic, bold approach in the basement. I will make sure to show any and all after pictures here! I will also reveal the kid's room designs soon, too. Have a great day!