I am excited to share this post with you today, as it gives an inside look into the e-design experience. I have shared the projects that this client and I have worked on before, but this update is pretty special! I have been working with this sweet client on a few of her rooms and she just recently put the house on the market! She kindly shared with me, the photographer's pictures of the home, including the rooms I designed! It was fun to see the photographer's vision and also take a look back at where the room started, as well as the original design plan. So, here we go!
My client and I originally started working together when she asked for help with her master bedroom. Here is a before picture of the space…
Before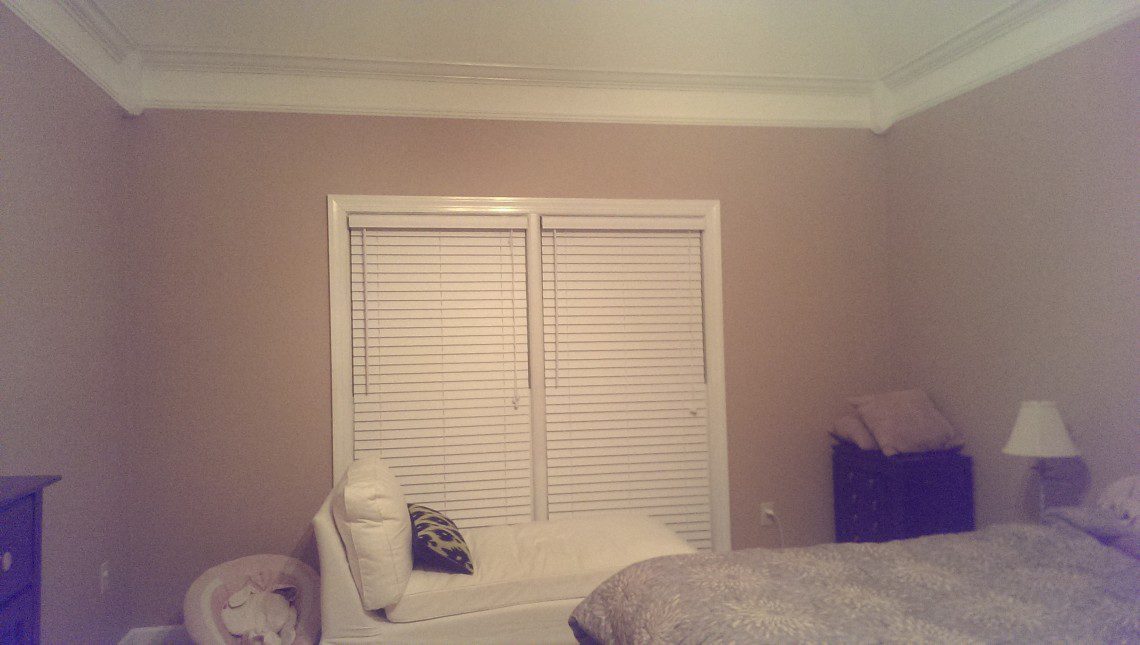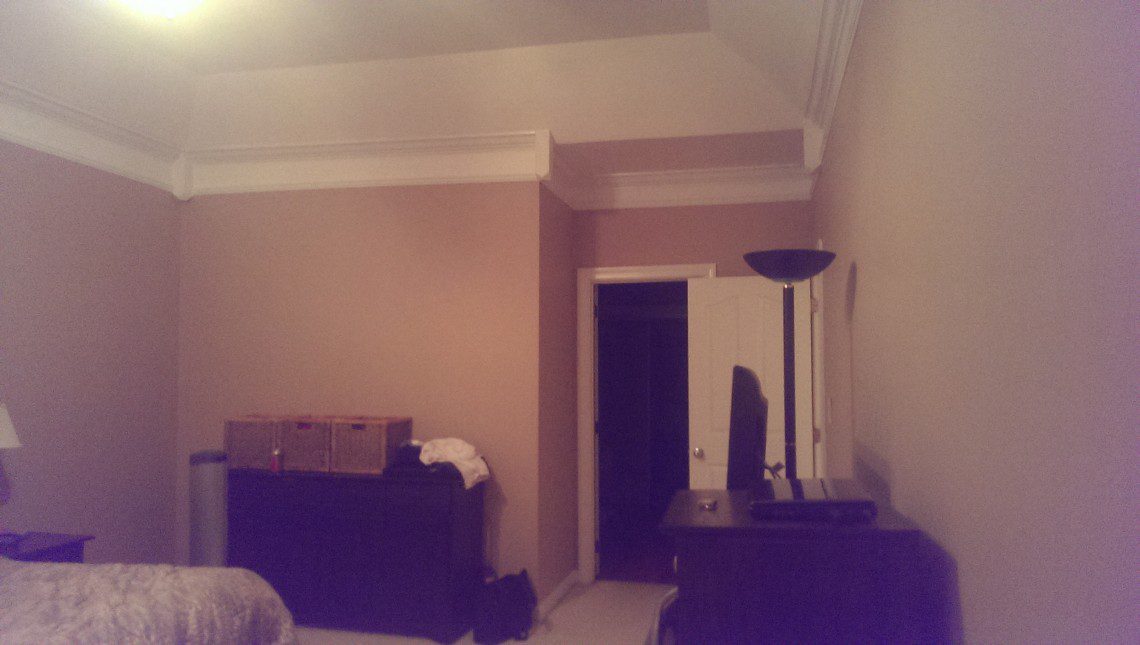 My client loves a blend of modern with traditional and even a splash of eclectic bohemian. Here is the design plan I came up with…
The Design Plan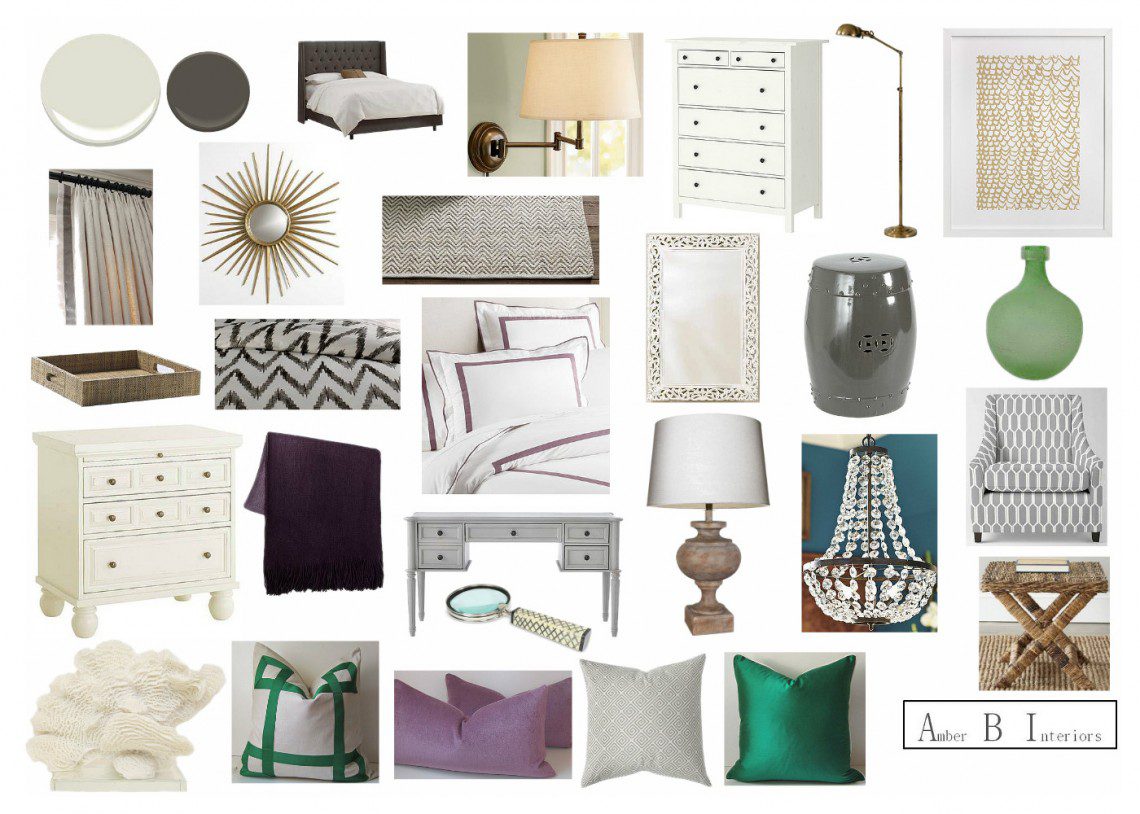 I also included a gallery wall mock up for the wall space around the television…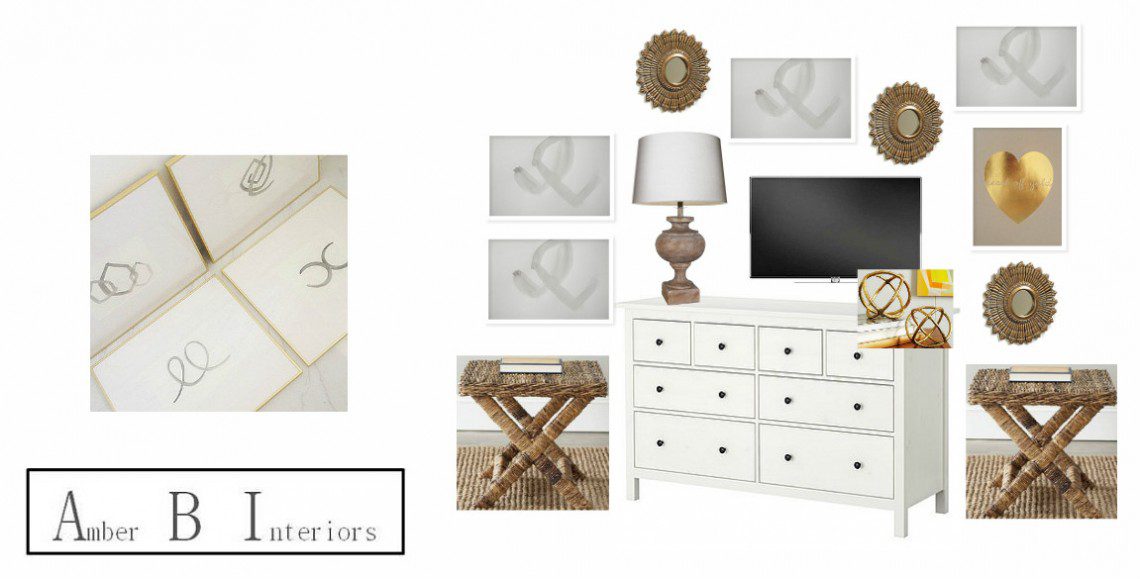 Here are the fun after photos taken by photographer Danielle Benham…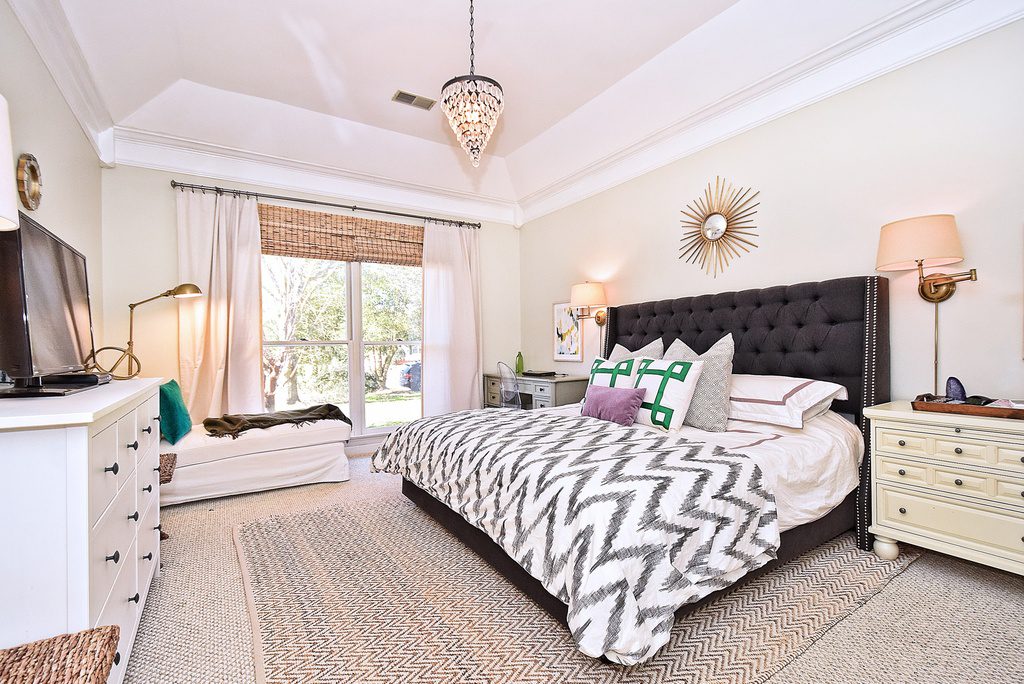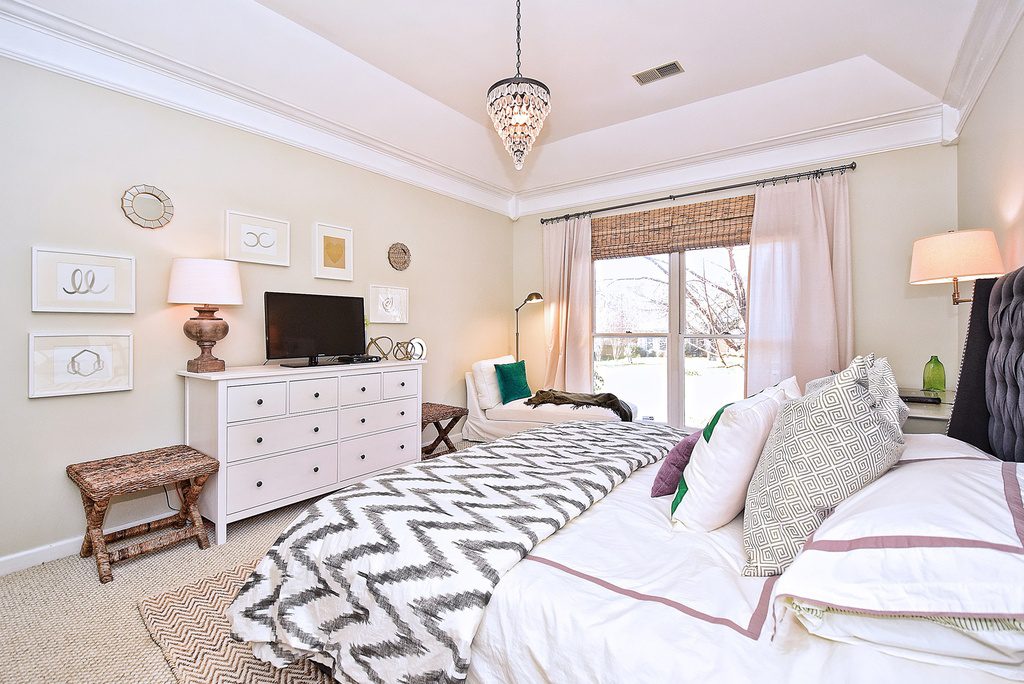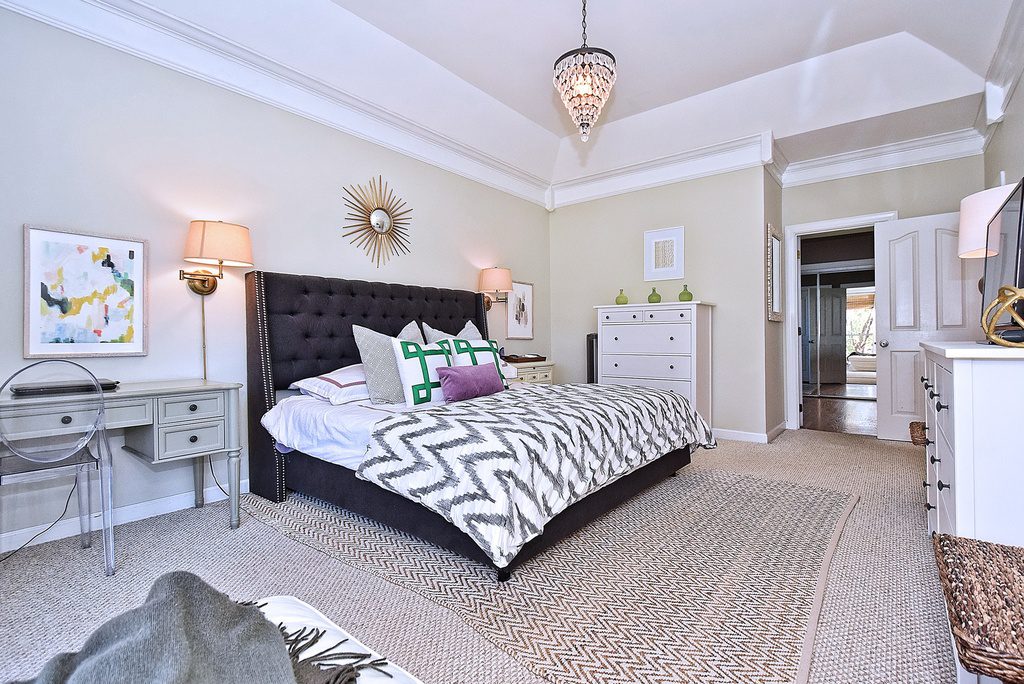 After Photos by Danielle Benham
Isn't that fun to see the concept all the way to completion?!? I just love it! But we're not done yet! I also helped her with her first floor bathroom. This was an amazing transformation, with new flooring, additional molding and tiles removed from the walls. Here is where we started with the room…
Before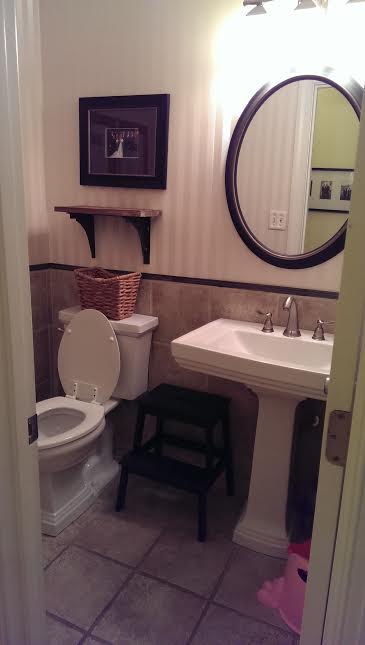 Almost everything was replaced in this space! Here is the design plan..
The Design Plan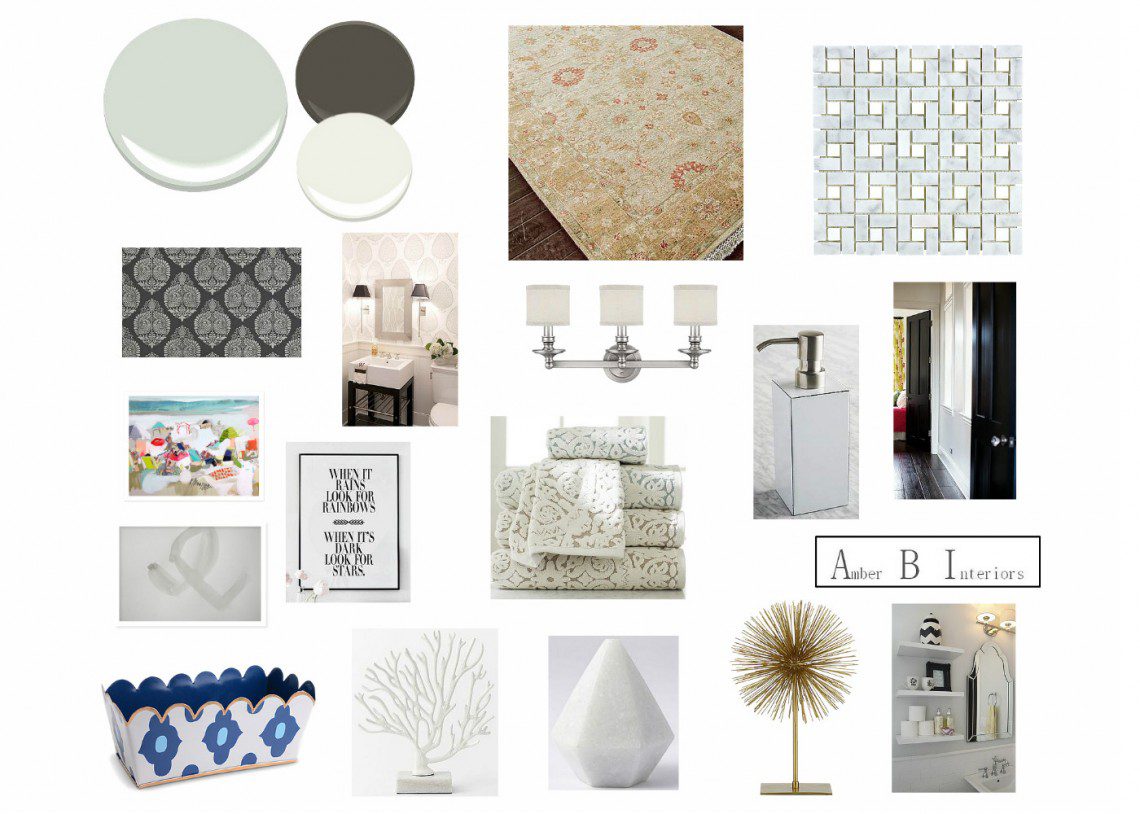 And here is an after photo, taken again by Danielle Benham…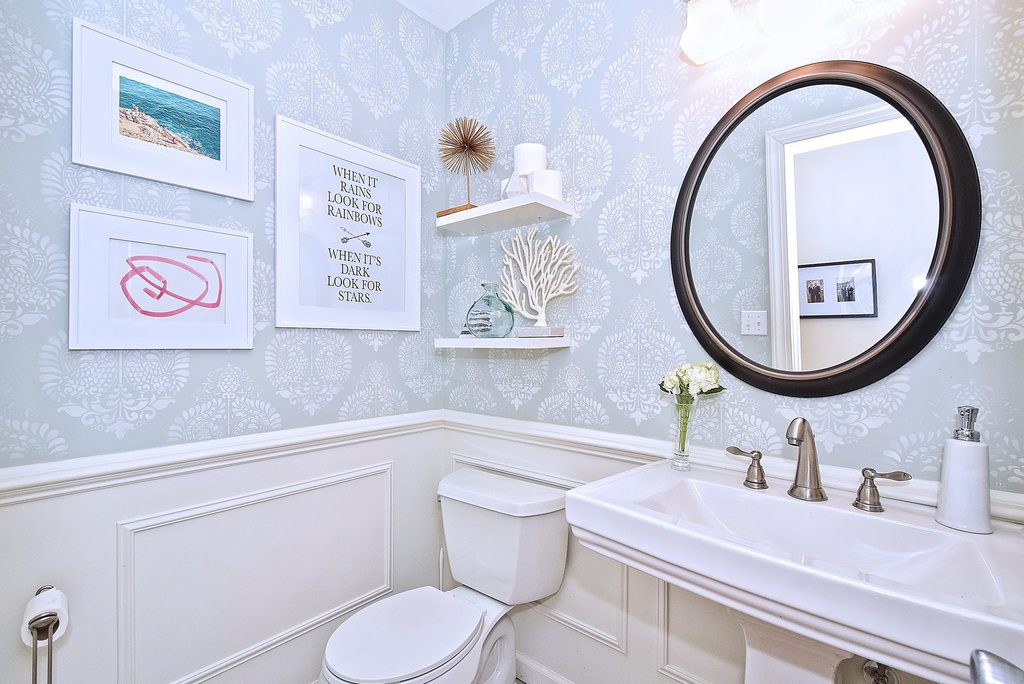 I am thrilled with how this room came out! There is also a new marble floor that you can't see in this image, but what a transformation! And that is a wall stencil- not wallpaper. What a great impact for under $50! You can purchase that stencil HERE. I am so happy with how it came out and super excited to hear that her house sold very quickly! My amazing client and her husband both did a great job implementing these designs. I am currently working on her bonus room in her new home and I can't wait to show you those plans!!
Thanks again to my client for allowing me to share these pictures and to the talented photographer, Danielle Benham, for also letting me share her talents!