Happy weekend! I just wanted to check in and update you on how Britt is doing with the One Room Challenge! To catch you up to speed if you are new, Britt is the amazing graphic designer who brought so much style to my site and she has asked me to help her design her master bedroom space for the One Room Challenge. We are in the thick of it and about half way there!! She has added more to her gorgeous gallery wall…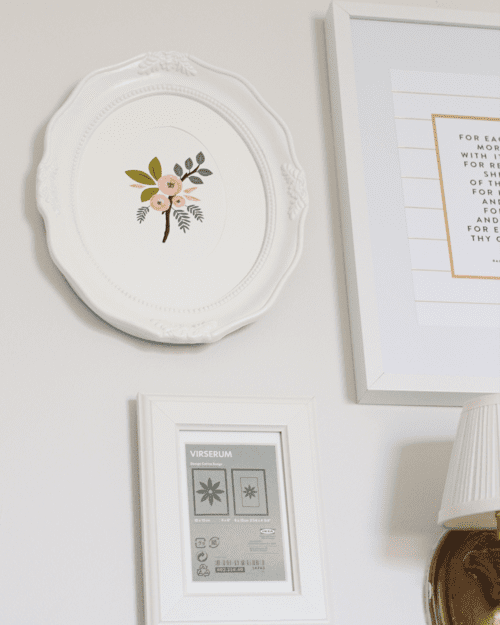 In this above picture, she did a trick that I also like to use in gallery wall installs. She hung the frame without the print, to see if she liked the layout and arrangement. Even if clients are not sure what prints to put in their frames yet, I like to at least hang the frames and begin the process. Then, if we like the arrangement, we know what size prints to be on the lookout for.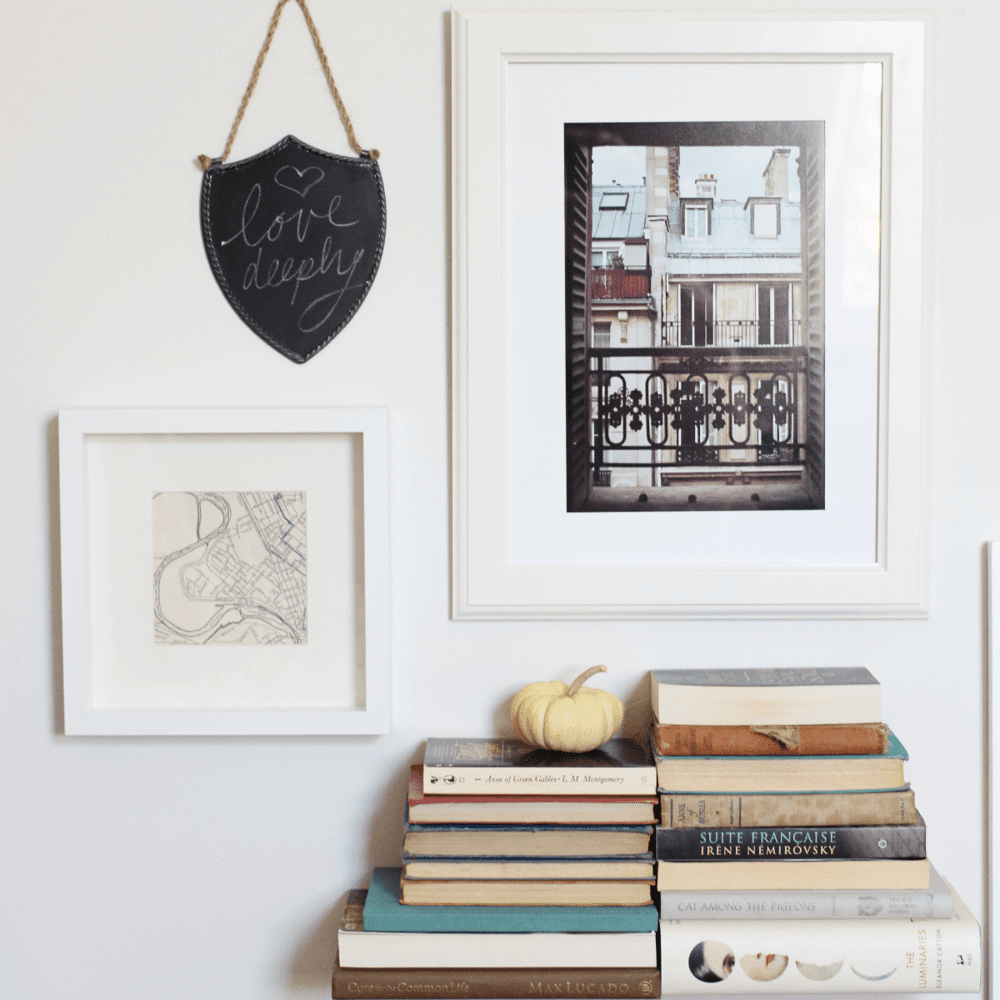 images via
Britt just added the chalkboard shield and I love the depth it brings to the wall. To see more about Britt's ORC journey, visit her latest post HERE. And to keep up with all things One Room Challenge related, visit the founder's blog… Linda, from Calling it Home.