I have always said that I appreciate so many different design styles and believe they can exist together. Mid century can work with bohemian, traditional can work with modern, etc. A space can have a few different styles together and as long as they are carried by a common thread, they work. I try to use art, area rugs or pillow fabrics to pull a color scheme together and have it make sense. Then, the colors found in those accessories can be sprinkled around the room.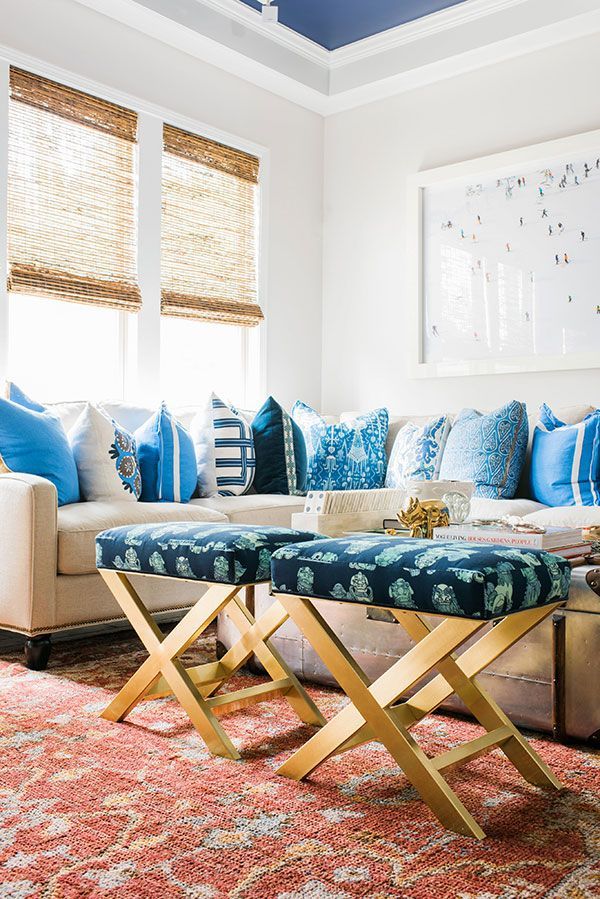 This space above, in the home of Mandy Kellogg Rye, has a blend of modern, traditional, coastal and bohemian and works so well! The ice skating art work pulls together the reds and blues to make it all look cohesive.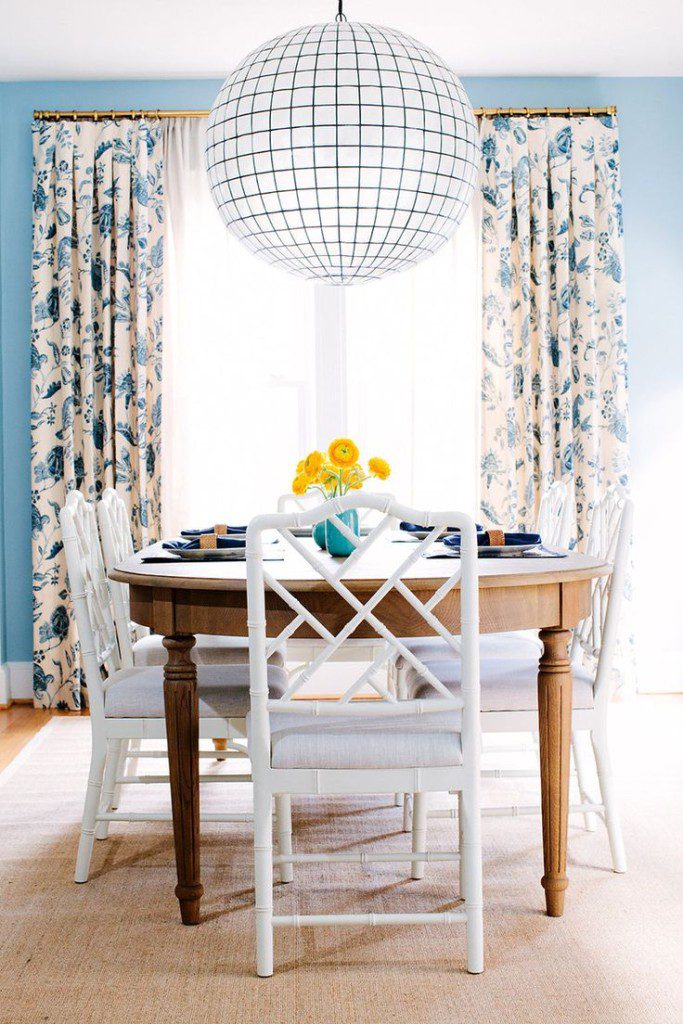 This dining room, above, was designed by Lindsay Speace and is anything but predictable. That's what I love so much about it! This modern light fixture, in a traditional space, takes it to another level! The white chairs bring a coastal vibe and help to brighten up the space. Large scale items, like this pendant, always makes a room dramatic and stops you in your tracks.
So if you don't have one particular style, that's ok! I think it's more fun to mix it up and find things that truly speak to you and how you live. When you do that, you really feel at home. And if you want to bring a color into a space but don't already have it in there, bring an art piece or accessory in with all of the colors, to help tie it together and make sense. A good rule of thumb, is if a color can be replicated at least three times in a room, it becomes meaningful to that design.
In other news, I am over the moon thrilled to be featured on the Ballard Designs instagram page! Project Vintage Gem was featured in a flipagram, where they showed six different images from the project. Thank you so much, Ballard! It was definitely a pinch me moment!!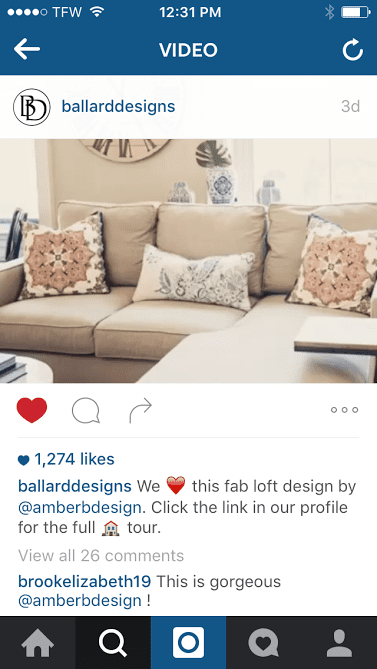 Have a great day!