I hope you all are off to a great week! I am excited to share that for this past year, I have been working remotely on a new home build in New York. I have worked with these amazing clients in the past and they are currently in the process of building their dream home. When we looked at the kitchen layout, the builder suggested an island that had an oblong, non symmetrical shape. While it filled the space well, it made it tricky for pendant placement. I also love a symmetrical design whenever I can, so I knew I wanted to reconfigure the island layout. We had some extra room in the kitchen to work with, so I presented my clients with the idea of either a small sitting area in the kitchen or a double island.
Small sitting area in kitchen: Inspiration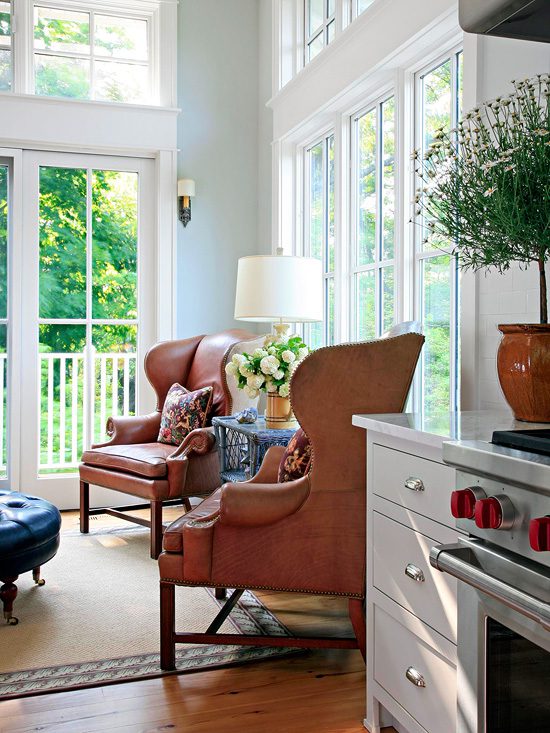 Double Island: Inspiration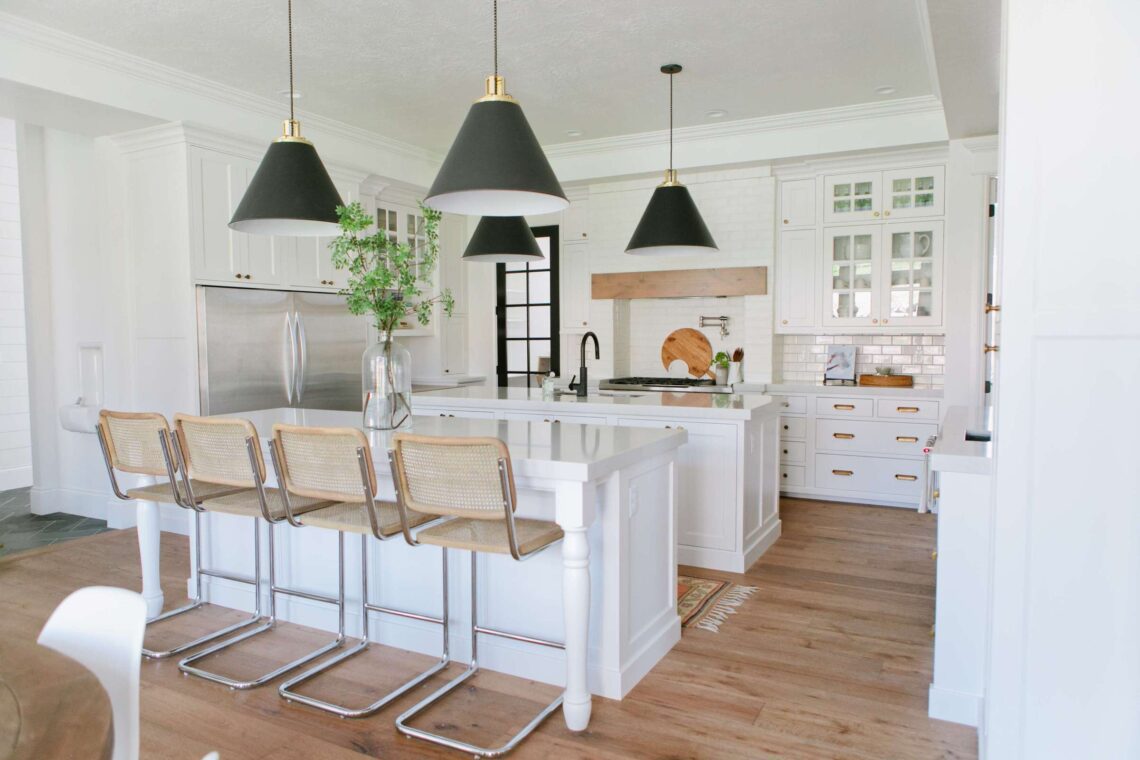 I honestly loved the look of both approaches, but they decided they did not need an additional lounging area in their kitchen. So a double island it is and I couldn't be happier! This option will function so well for their family and how they will use their new home. The island closest to the range will be the work island and main prep space. The island after that will serve as the eating and hang out spot, with pretty counter stools for sitting. The functioning layout will be similar to the inspiration image above, but we will do pendants above the work island and recessed above the sitting island. I couldn't be happier with the way the kitchen will look. We have selected most of the finishes and cabinet design and I can't wait to see it all come together. The main cabinetry will be a creamy white shaker and the island will be a deep walnut stain. The marble like quartz will go on all of the counters, tying the spaces together. Except the bar area… that will be its own gem and I can't wait to share more about that niche of the kitchen soon.
If you also live outside of Florida, my e-design option works best and can be such a cohesive, stream lined process! So much can still be achieved remotely, even an entire new build! Stop by my design services page to get started. I look forward to hearing from you!