What a whirlwind these last few months have been! It's a fun type of whirlwind, just busy! We have moved about a half hour away from where we were before and slowly but surely, settling in. I have some rooms to show today, but I'm excited for future plans for these spaces, too. I hope you enjoy the tour…
The Dining Room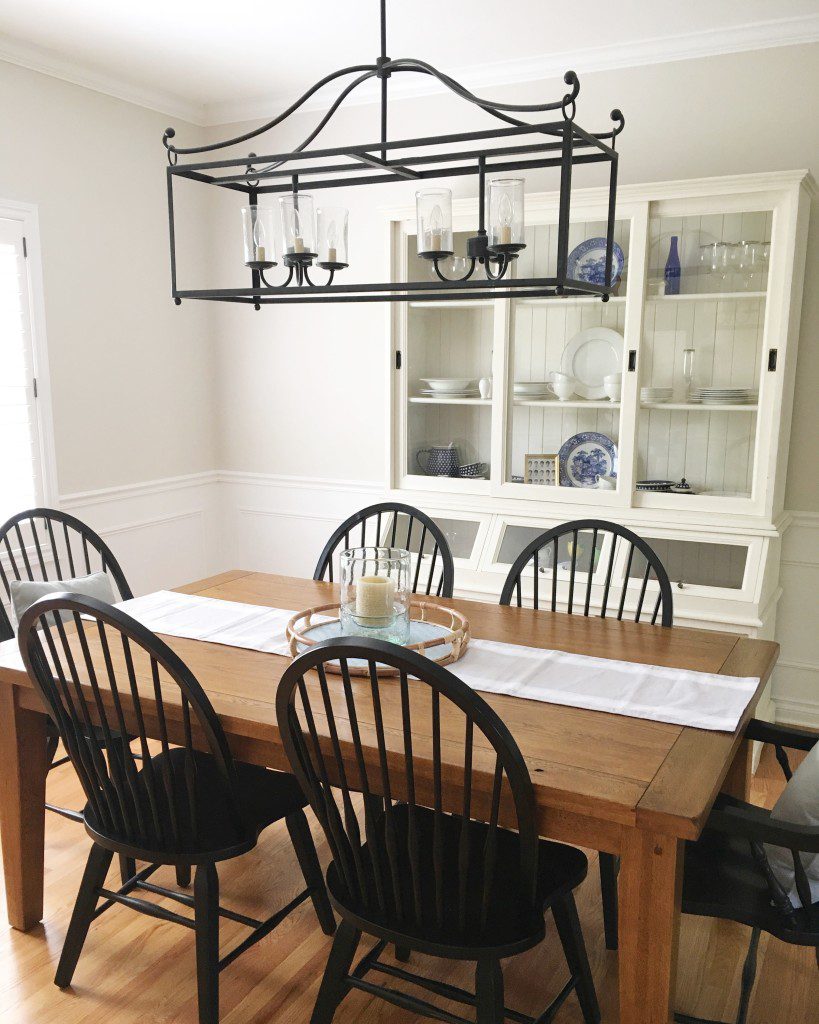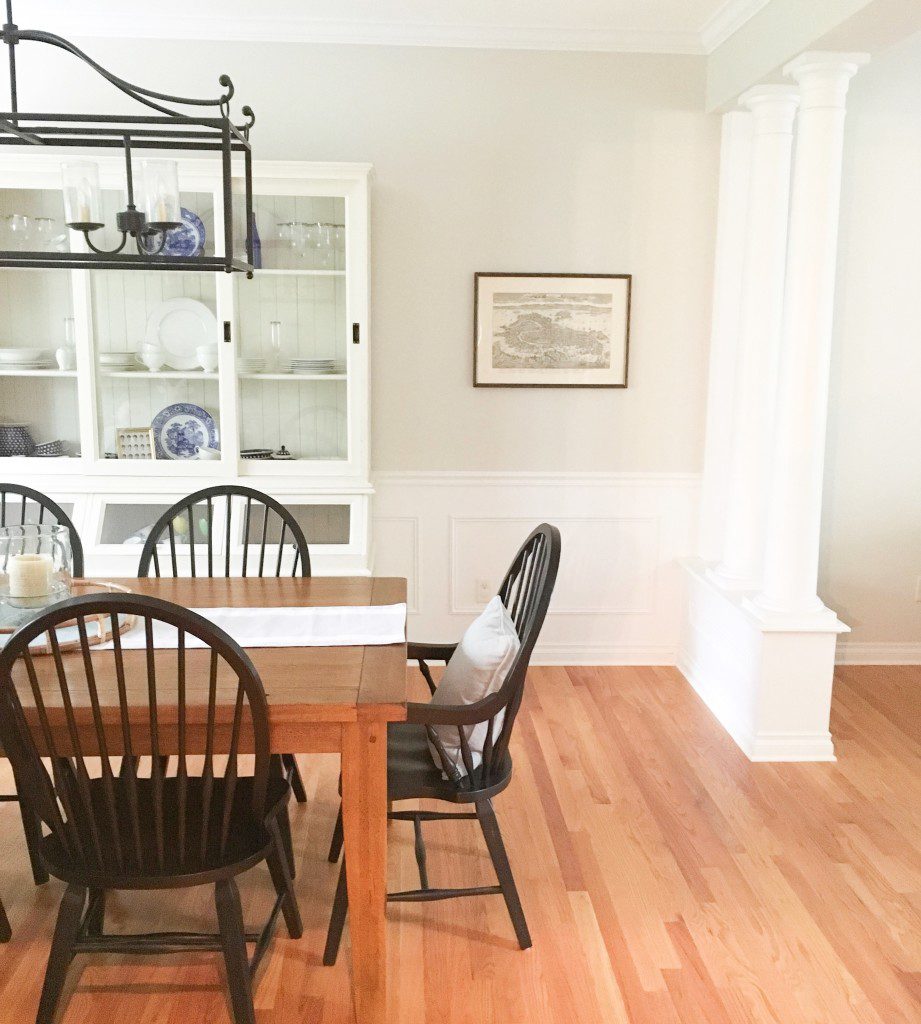 The dining room in this home is so similar to our last, even down to the linear light fixture.
The Living Room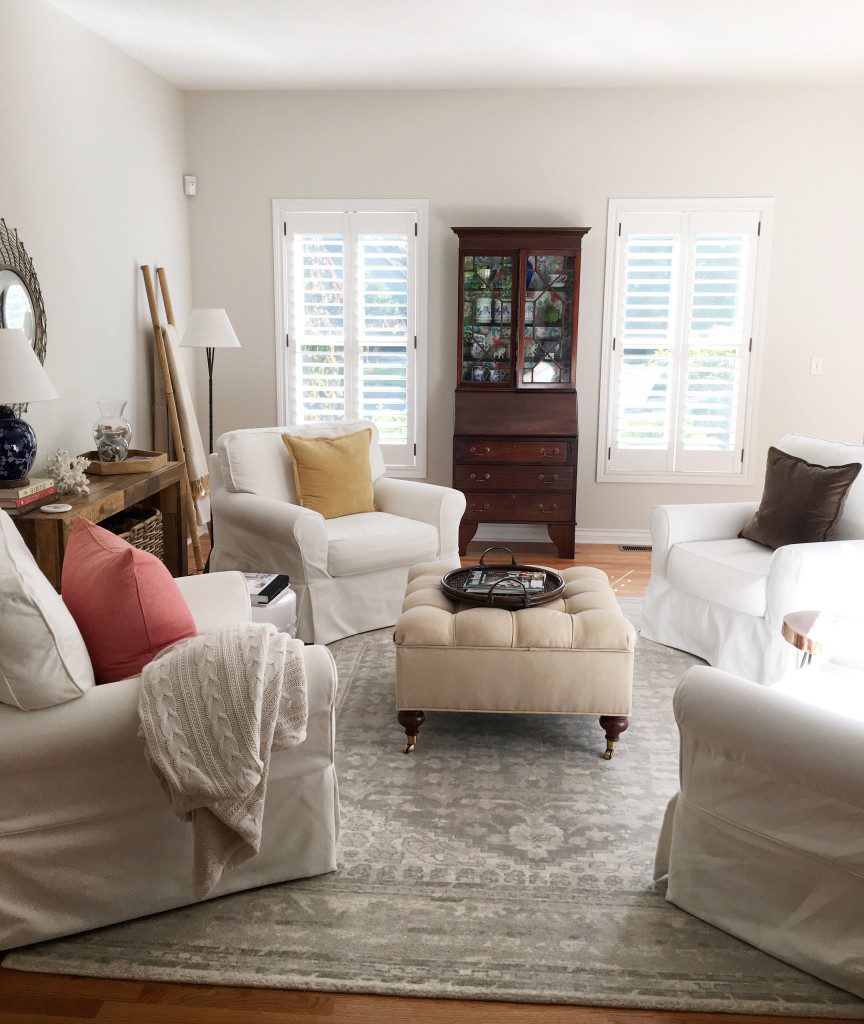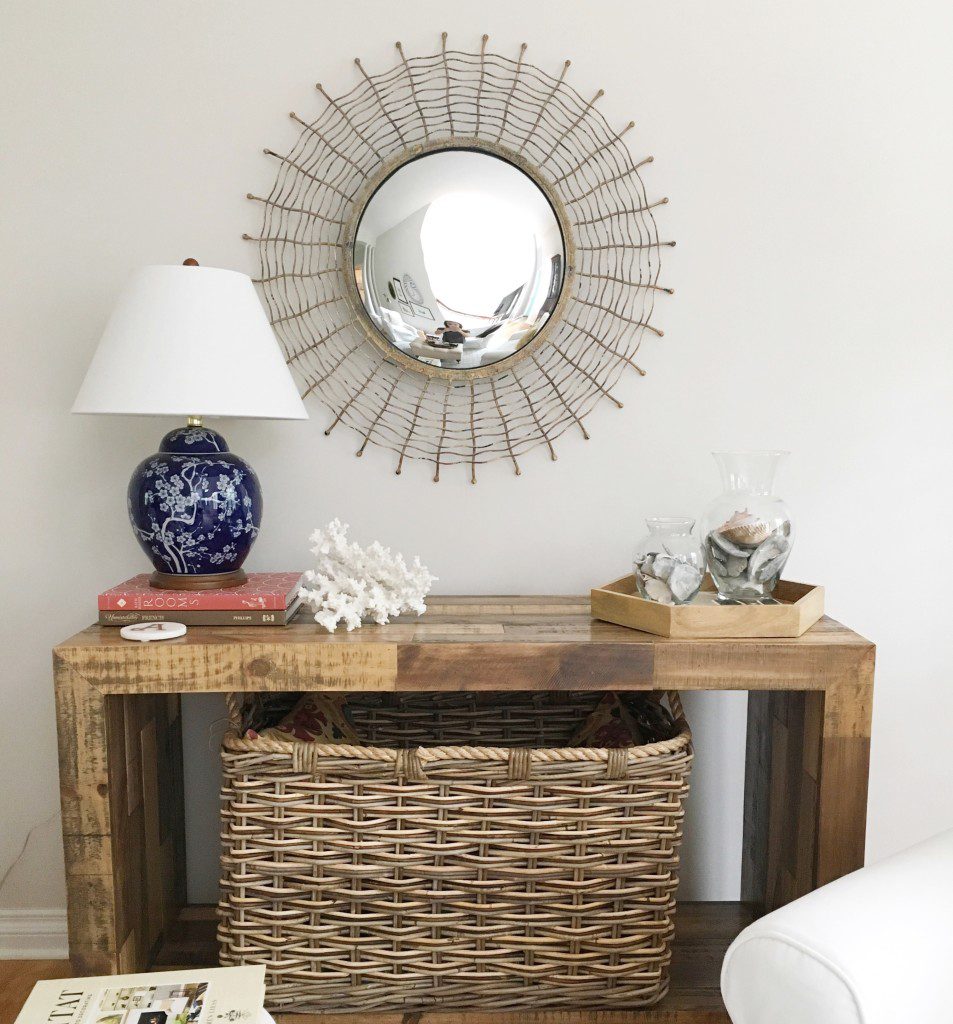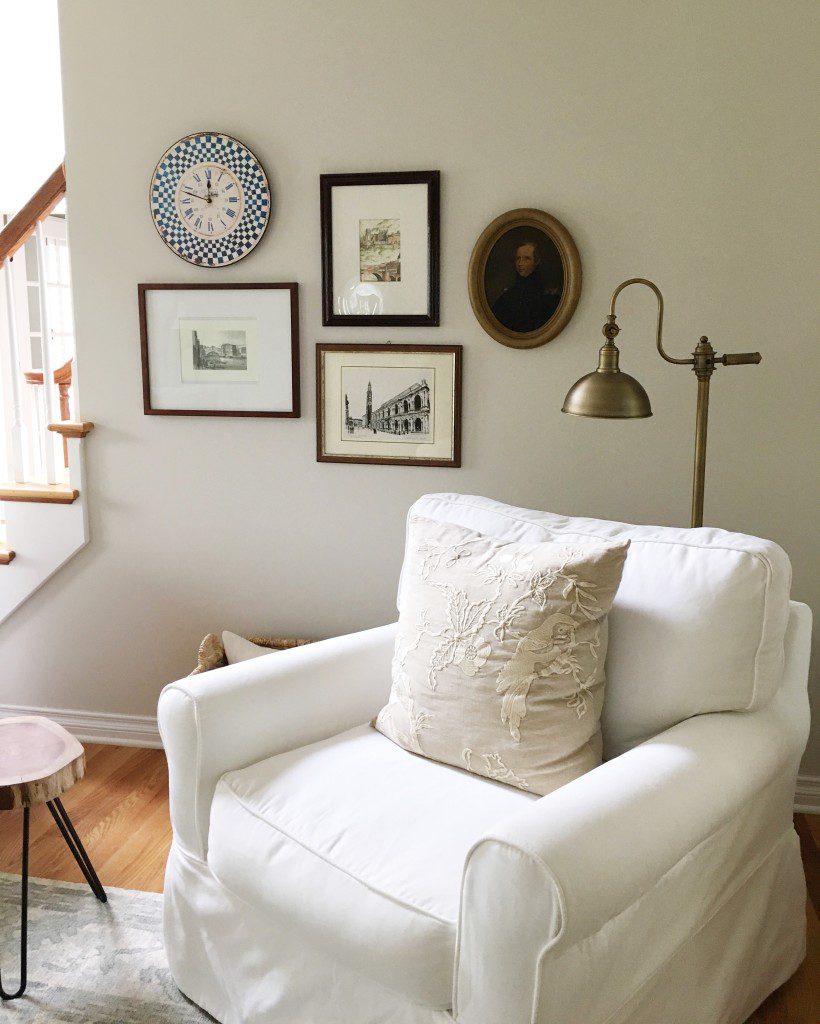 This home has plantation shutters, which I love! The plan down the road is to soften the windows with drapes, too. It will add some texture and I know I will have fun deciding on the right fabric!
The Family Room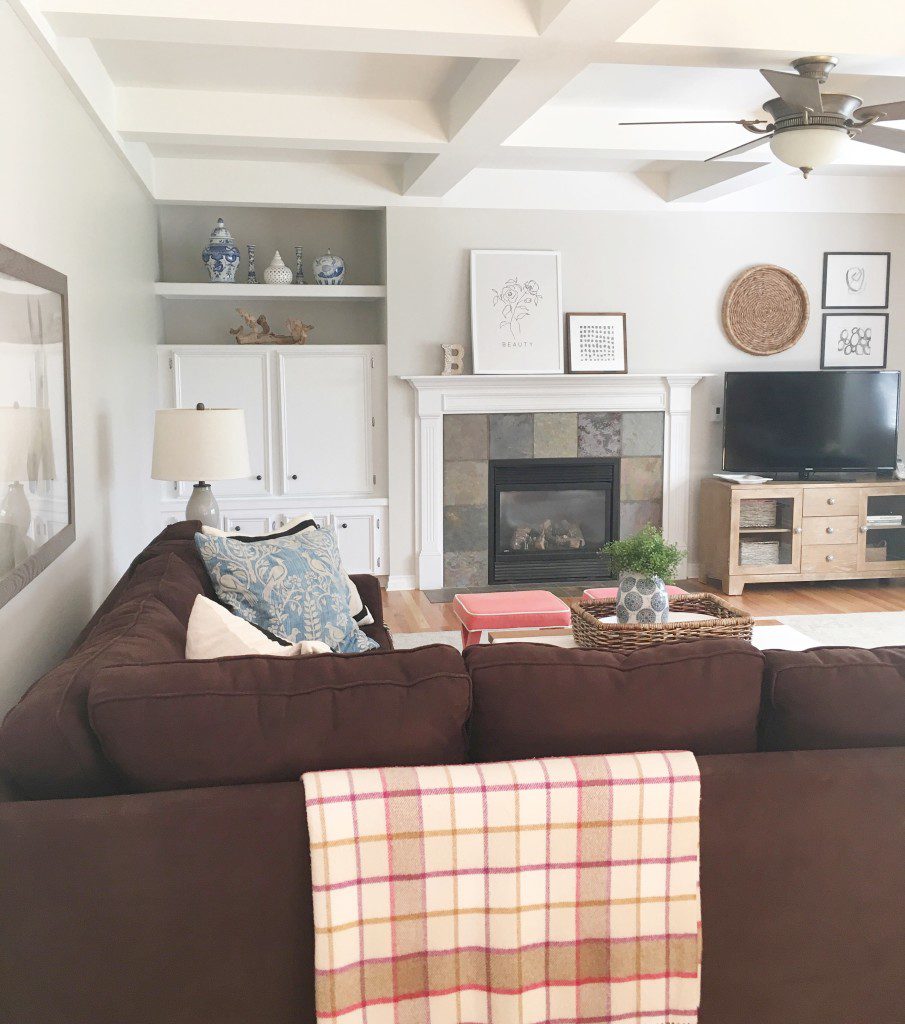 We don't use ceiling fans very much, so I can't wait to find the perfect light fixture to replace the fan. It has been fun seeing how our furniture also works in this home. The layout of the pieces hasn't changed much and we've been enjoying the different details and natural light this home has. I promise more pictures in the future, but I'm still amazed we have some spaces unpacked! It's safe to say I don't want to move again anytime soon! 😉 It is a process for sure, but we're excited for this new adventure. Thanks for following along!!